Health services ---public or private ---in this country in general are not up to the highest standard. The top government and private hospitals are also located in the capital city. For treatment of complicated diseases and severe cases, patients are referred to such hospitals. Of late, initiatives have been taken to establish specialised health facilities in divisional cities or towns. Yet the rush gets heavier in Dhaka City's hospitals and under pressure they admit patients well beyond their capacities, often making room for patients in the passages or corridors ---literally in every available space.
It is this disproportionate ratio between the number of patients and standard health service facilities that compels the poor, low-income people with no influential facilitators to seek healthcare at whatever caring centre available. But there are shocking stories of health service aberration, which leave the nation, more often than not, perplexed. Against some rare exemplary medical feats achieved by teams of physicians in government hospitals, fraudulent medical practices resorted to by medical professionals and fake health service providers make screaming news.
Although such medicare malpractices are reported from nearly all corners of the country, there seems to be an overwhelming concentration of medical frauds in Shyamoli and Mohammadpur areas. A number of specialised government hospitals, including the National Institute of Traumatology and Orthopaedic (NITOR), the National Institute of Cardiovascular Diseases (NICVD) and Dhaka Shishu Hospital are located in these areas. This may be the prime reason for the prying vultures in the guise of health practitioners to swoop on vulnerable targets.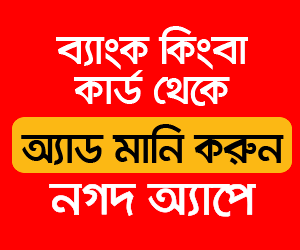 There are unbelievably bizarre stories relating to the services offered by some so-called health facilities that start operating from time to time until a drive against those exposes the outrageous medical fraudulence and malpractices. The latest such case came to public notice when a woman with her twin baby sons was shown the door for her failure to pay the exorbitant medical bill the substandard hospital demanded. Mind it, the woman had her six-month-old twins admitted to the Shaheed Suhrawardy Medical College Hospital but the agents or middlemen of the private facility lured her out on the false promise that there her sons would receive better care. They thought they could milk a large amount out of her husband, an immigrant worker in Saudi Arabia.
Instead, on payment of Tk 40,000 within just two days of admission and delay in meeting their demand for Tk125,000, oxygen supply to the babies was snapped before driving them out of the hospital. The mother of the two somehow managed to go to Dhaka Medical College Hospital where one of his sons was declared dead. Naturally the aggrieved mother filed a case against the private hospital's authority.
Thus emerges the story of yet another prototype of infamous Shahed Karim of Regent Hospital. He is also a master of the dubious craft of setting up rag-tag health facilities one after another. Golam Sarwar by name, this evil mastermind has, by his own admission to the Rapid Action Battalion (RAB) following his arrest, been operating six hospitals in Rajarbagh, Basabo, Mugda, Shyamoli and Mohammadpur areas for the past 20-22 years. An experienced evil campaigner, he could, according to the RAB, escape by folding business before any drive. This means he might have been connected to some insiders in the department concerned.
This time he has been caught in his own trap, only more so because he has taken his atrocious acts only too far. Now irregularities and wilful violation of medical provisions of his facility at Shyamoli are getting exposed. After the death of a police officer in a mental rehabilitation centre called Mind Aid Hospital in the same are in November 2020 exposed how ill-equipped and understaffed such health facilities are. This hospital at Shyamoli allegedly was running with only a doctor and a nurse but inexperienced in handling intensive care unit (ICU). It had six ICUs and nine NICUs (neonatal intensive care units). Under the rule, it could not have more than two ICUs and although of those two had ventilators, only one of NICU had a ventilator. These are a gross deviation from rules.
Now the question is, how can the man open the medical shop without the complicity of people in the Directorate General of Health Services within a year in an area where actions were taken against such dubious facilities? This and other questions relating to activities by agents of private facilities to misguide patients on false promises must be answered point blank if such tragedies involving medical malpractices have to be brought to an end.