The joy of knowing new things and aspiration of a future life are supposed to act as incentives of early life education. Already devoid of one for a hundred years, current students' learning process has undergone a sea change only in two years. Expectations of the innocents may have lost directions, sadly.
How many children have seen the end of their schooling and how far teenagers have been derailed from their study in the meantime are yet to be known to all except to each family to some extent.
Who cares about what happened to the life of the ones staying far away, after all, no matter if they belong to same society and a globalised world!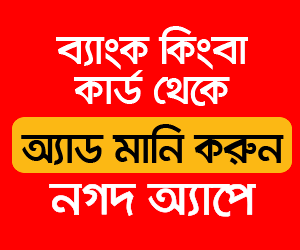 Millions of children, juveniles and youths living in isolation have created a kind of shell around them that remain invisible unless a caregiver carefully notices.
When in-person classes are going to be resumed, they are sure to struggle, as suggest experiments so far. Some students have already told their parents that they have lost their confidence in learning in a competitive atmosphere.
The shock the pandemic has brought to a whole generation may leave life-long effects on their mental world. These youngsters are a special group of people who require special treatment to cope with their experience of once-in-a-century crisis.
It's not the assignment of the 'traumatised' boys and girls to assess the losses and recommend remedial measures to be taken by their schools and the education ministry. The situation has given a historic responsibility to the seniors - guardians, teachers and others.
Not only should the under-19 (or under-25) people be studied but also the methods of teaching them need to be redesigned as they are set to face a new world which may not be recognised easily.
There are examples of new beginnings after, say, earlier pandemics, and major wars, including national independence wars of Afro-Asian nations after the first half of the 20th century. A generation of freedom fighters and their posterity in the Third World or baby boomers in the West had defined history and culture of the subsequent decades.
However, this time around, people appear to have a tendency to be oblivious of the pandemic even before it is over. They are desperate to prove and find that life is normal and business as usual, denying some harsh realities around them.
The Covid-19 crisis has changed the world --- changes that may not be forgettable at least to those who are expected to live a longer life. This world, inclusive of each country and community, shall have to bear some 'exhausted' people in the post-pandemic period.
Bangladesh is unlikely to become any exception to the situation. Rather, the country may see a vast number of school dropouts and have to grapple with a large pool of labour force lacking the mindset to fight to learn and earn.
On their part, most of the youths may find a cruel world where it's hard to be accommodated with proper care, let alone dreaming of what is now perceived to be a good life.
Such apprehensions should not be true, elderly people may wish, given their concern for the next generation.
Practically, the challenge before the responsible ones is to identify and show new areas of joy, happiness, personal choice, career objective, success and social services that may guide the youngsters in the foreseeable future.
It's not possible either to support those for whom the package would be prepared without their active support. So, the unknown and un-consulted people should be asked what they've suffered and how they expect remedy from the gloom, to start a new life in an uncharted territory of the future.
Universities and schools, policymakers and researchers and social leaders and families all need to take stock of the mental state of the country's children during and in the aftermath of the pandemic through collaborative studies. The seniors will then really understand the minds of their 'dependants' and the juniors get an assurance that they are taken care of well, for building their lives.