Angela Merkel, Germany's first woman chancellor is bidding adieu after serving the country for 16 years. No other democratic leader in Europe has lasted longer. And Ms. Merkel is walking out of office as the most popular politician in Germany. Today (December 8th), the 67-year-old Angela is stepping down to make way for a coalition government led by Olaf Scholz. It is her wise decision to leave the stage before she is tired and bored. Germans are not tired of her image, her voice, and her persona. Despite knowing little about their chancellor's private life, Germans thrice re-elected her, each time by a comfortable margin, because she was deemed the best crisis manager.
Germany and Angela Merkel have become synonymous. She has proven that a woman can perform anything seemingly impossible. She has redefined how a woman in power looks, sounds, and captains. She has aptly demonstrated how colossal amount of works a leader can get done quietly, without boasting of her achievements.
Did Angela in her wildest fantasy ever think she would one day be the Chancellor of united Germany when she spent her youth time in East Germany, a communist state?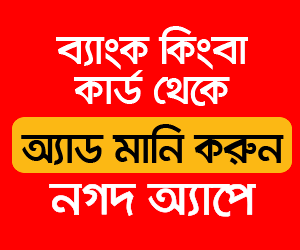 Her dream was perhaps to be a scientist. She studied Physics and obtained a doctorate on it. In the stillness of a village home of her parents in East Germany, as she read biographies of great European statesmen and scholars, Angela found her role model: Marie Curie, the first woman to win not just one but two Nobel Prizes. Avid for escape from behind the Iron Curtain and seeking a role model, Angela was fired by Curie's tenacity and eventual triumph, particularly in a field rife with gender discrimination. "Nothing in life is to be feared, it is only to be understood," Curie had written, a sentiment which deeply impressed the young Angela. Angela Merkel may be Germany's first female chancellor, but her gender is not something she has ever put forward, in either fashion or policy. The pantsuit-wearing leader has avoided describing herself as a feminist throughout most of her public life.
Germans will continue saluting her as the most accomplished Chancellor of their generation, who believed that power must be accountable to the people, who brought democracy closer to the people. She was not a great orator, but she was a workaholic, a quiet thinker. Germans witnessed her forensic skills, her irrefutable logic, and her devastating wit. The dominant force shaping her life was what she debated for: a lifelong, deeply held enthusiastic commitment to social, political, and economic justice. She did not strive to seek power over principle but to seek power for principle.
An exceptional statesperson, Angela Merkel has steered her country and led the continent of Europe through successive crises. She has helped Germany become Europe's leading power for the first time since the two world wars. No one has shaped the Europe of today more than this gracious and tenacious lady. She has been the face of stability in Germany, Europe, and for democracy-loving people of the polarized world. The world needs more Angela Merkels.
In recent years, she has been battered by social and political unrest. Still, she has always kept her head high and never minced her words when it comes to justice for Germans and humanity. She remained upright, chin raised and kept working. Amid a rising tide of worldwide populism and authoritarian upheavals, Merkel is one who took bold decisions defying challenges placed by the nationalists.
Some of her achievements in the face of challenges will be remembered gloriously in history. She decided to phase out nuclear power in Germany. She ended compulsory military service. She was the first chancellor to assert that Islam, too, "belongs" to Germany. She may be remembered most for her decision to welcome over a million refugees, mostly Muslims, in 2015-16 when most other Western nations rejected them, and when many Germans were angry to find the refugees from the Arab world crowding into their country. It was a brief redemptive moment for Germany that had committed the Holocaust and turned her into an icon of liberal democracy. Ms. Merkel's Germany felt like a liberal island in a growing sea of illiberal forces.
At a time of global political and social ruptures, no leader on the world stage has protected the post-World War II liberal democratic order as fiercely as Angela did, confronting aggressive authoritarians from Putin to Trump. She transformed Germany into the leader of Europe-not just an economic leader but a moral one, too.
Angela Merkel, an extraordinarily private leader, has always shied away from publicity. She hates cameras pointed at her. She has a strong inner life all her own. She has made sure certain areas of her life beyond her official role are not open to the public. She is an enigma to journalists who failed to get close to her reserved life. There are no tell-all memoirs written by any of her close associates. Kati Marton, however, could access the chancellor's inner circle and unlock the mystery of Angela Merkel in her book "The Chancellor: The Remarkable Odyssey of Angela Merkel". The biographical book is a penetrating portrait of the most powerful woman in the world.
The question that haunts all is how was this triple outsider-an East German, a scientist, and a woman-able to achieve all this? During her entire adult life, Angela Merkel, a pastor's daughter, has been sustained by her near-photographic memory, her trained scientific ability to break down problems to their component parts, her curiosity, and her ravenous appetite for work. Merkel's big achievements had not been what she did, but how she did it: the building of consensus ahead of decisions, the sober evaluation of a situation, the allowance of all factors and parties, the tinkering of compromises. And if all this didn't work out, she would make a decision based on morality and faith, and not on opportunism or populism.
Ms. Merkel will be judged by what comes next, by how the new Chancellor Mr. Olaf Scholz steers Germany. Unlike Merkel, who has become a household name across the world during her long tenure, Scholz is yet to be known. The jury is still out on what kind of chancellor Scholz might be, but observers believe there won't be a radical change in his governing style.