Unseen traps before MIC graduation?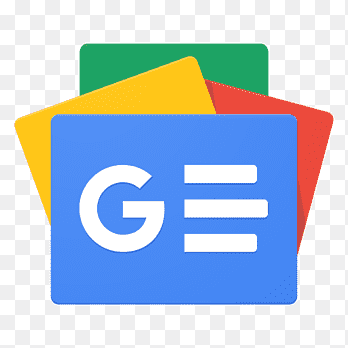 For all latest news, follow The Financial Express Google News channel.
A visibly well-intended regulation that has asked banks not to set interest rate on fixed deposits below the inflation rate has come as more of a puzzle. Protecting depositors' interest is the declared objective of this recent central-bank directive, but bankers express worries about losing profitability of banks.
The Bangladesh Bank instruction and reaction to it, however, reinforce a popular concern that keeping savings (or easy money) as fixed deposits in banks is becoming an increasingly loss-making scheme. When inflation hovered around 5-6 per cent, interest rate decreased to 5.0 per cent or below, thanks to lending-rate cap at 9.0 per cent. Failure to maintain price stability is also acknowledged, perhaps inadvertently.
The falling deposit rates give us a feeling that the country is heading towards a syndrome common in the developed countries where people are barely interested in depositing money with banks for a longer period not just because of lower returns but also imposition of wealth tax on idle money.
Experts may have got an impression that the demand for banking credit has decreased all over Bangladesh and in a resulting lower investment scenario, there may be limited scope for boosting economic growth.
That may be a matter of concern since, until the pandemic hit the world, Bangladesh was in the process of graduating to the next level of development - middle-income-country (MIC) status. Costs of living have surged by this time. The interest rate is yet another conundrum for measuring Bangladesh's development on paper and on the ground.
Forget higher rates charged by microfinance institutions for their higher operational costs; the informal lending market in rural Bangladesh remains underreported or even unreported. Let's not believe either that unlicensed hedge financers are not on the prowl in urban areas. In mufassil (peri-urban) areas and villages, they charge up to 70 per cent interest a year and micro entrepreneurs and helpless people alike borrow money from the predators and turn bankrupt oftentimes.
The trends indicate how a large section of savers want to make more money and they are obviously encouraged by the demand for credit in the so-called informal market.
Does this bode well for the middle-income ambition of the nation?
We may see, if we are willing to, a few more paradoxes after Bangladesh has overcome the challenge of 'test case' of development, a tag that was used mostly by foreigners. The source of the recent growth euphoria, albeit disparity and governance deficiency, is also more foreign than local.
Some are trying to socially emerge as bhadrolok (gentlemen) in the sense that they would no longer do hard works for a comfortable living. There is labour shortage in agriculture and skills mismatch in industries, when millions are unemployed.
We've denied to some extent the belief that a free flow of information brings transparency and accountability in social activities. This society is no less digitally informed than many other countries but trading with and abuse of drug, for example, have been rampant.
If the recovery of valuables and illicit drugs during the raids and whitening of huge amount of black money in recent times are juxtaposed with the rise of new poor, what does this development look like?
Policy-wise, the initiative for encouraging higher business competition and the one for establishing economic zones to attract foreign investment were taken almost simultaneously. While the zones are visible, the performance of the competition council can be mirrored in the volatile market.
The drive for improving the investment climate is more focused on elevation of the country's position in the World Bank's ease-of-doing business index, rather than effectively consolidating homegrown institutions.
Formal attempts are made from time to time to correct regulatory atmosphere, be those in areas of tax collection, addressing corruption, or reining in the underground economy, but selective actions get priority over universal principles.
Countries sometimes find themselves trapped after attaining certain development, as defined by the World Bank as middle income status, in terms of income growth. As it's hard, in such a situation, to move forward, in a unique case, we may have fallen into a middle income trap before reaching the target. Still, the solution lies with people's engagement in development.