THE Paradise Papers leaks have revealed that some Bangladeshi businessmen are involved in money laundering. I am sure there are more people involved and it was only the tip of the iceberg and many more names will be unearthed in course of time. The International Consortium of Investigative Journalists (ICIJ) released the full list of companies and individuals in the Panama Papers on May 10, 2016.
This was only the second time to the Panama Papers leak in 2016 which was the biggest data leak in history. The Paradise Papers is a set of 13.4 million confidential electronic documents relating to offshore investments that were leaked by a German newspaper. The corruption graph in the world is rising and we see that only 1.0 per cent of the world population control over 50 per cent of the world's total wealth. Many big names of India and Pakistan also came up in the list including Indian movie star Amitabh Bachchan. I am glad that such confidential document leak will expose people who launder money and hide their faces from the world.
The anti-corruption commission of our country must step up its efforts to book the people who are found involved.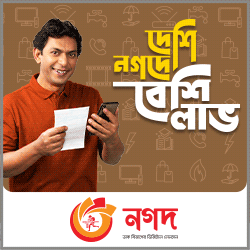 Faisal Ahmed
Uttara, Dhaka