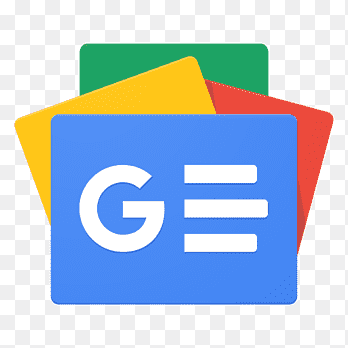 For all latest news, follow The Financial Express Google News channel.
Export of processed food in the current financial year has drastically declined that many including the industry insiders were no at all prepared for. Reports say processed food export fell by 11per cent in the first seven months of the current fiscal compared to that of the previous year. Sadly, at a time when this sector was believed to take off, given the leap in exports last year, the decline in export is shocking. The shortfall, also in the export target for the period, is highly unlikely to be made up in the remaining months of this fiscal. It may be noted that processed food fetched all time high export receipts of $ 700 million in 2018-19. Although this is not at all a sizable amount, the fact that exporting processed food is subject to a rigorous compliance regime explains the hard tasks our exporters have to do in accessing highly regulated, often protected, overseas markets.
The country's agro-processing sector is a $ 3.2 billion industry in terms of annual turnover. More than 250 agro-processors fetched 81 per cent of the total export earnings from agriculture produce in FY 2018-19, according to Bangladesh Agro-Processors' Association BAPA.
It is true that despite the common perception that Bangladesh as an agro-based country has immense potential for exporting agro-processed foods, the reality is that the country is yet to make any headway in exploiting the potential. Industry insiders often attribute this less than expected performance to many factors including lack of logistic support, research and development, high cost of investment and product diversification. There is no point arguing the logic underlying these deficiencies. These are common problems that most countries either face or overcome in dealing with food processing. However, the actual reason in our case seems to lie with deficient macro-economic planning. The highly valid point that everyone is aware of is that this sector with its strong and integral link to the livelihood of millions of farmers has more prospect than any other to thrive, that too for both the domestic and export markets. But it is yet to receive the right boost, although it has been declared as a thrust sector in the Industrial Policy 2016.
Declaring it a thrust sector hasn't worked to stimulate it as it should have. This is clearly reflected in the export proceeds. According to Export Promotion data, export of agro-proceed products until the last fiscal did not experience any mentionable momentum. Exports registered marginal increase during FY 2012-13 to FY2016-17 reaching $ 300 million. The increase in the last fiscal, as mentioned above, however, demonstrated some potential of the sector.
At present, Bangladeshi firms export processed food to well over hundred countries, including the US, Canada, UK, Saudi Arabia, UAE, China, Japan and Australia. The products include among others spices, fruit juice, fruit drinks, biscuits, processed nuts, potato chips, potato flakes and pickles. Primarily, Bangladeshi migrants are the main consumers of these products, and with more and more quality products made available to them, their preference for home-grown products are very likely to increase. Domestic market for agro-processed products is also growing as people are getting increasingly inclined to ready-to-cook and ready-to-eat food items.
Reports published in the newspapers about fall of exports this year do not seem to clearly identify the reasons for lack of expected market access. While the common factors often attributed to most other export sectors such as bank finance, research and development, high cost of investment and product diversification, it needs to be seen what actually stands in the way to cause market fluctuations. Some exporters have been quoted as saying that cost of production vis-à-vis that of some of the competitors like India has dented Bangladesh's export of processed food. However, it remains also to be seen whether compliance needs in target markets is affecting exports. If so, market-specific corrective measures have to be in place to ensure unhindered export.
Facilitating the sector with incentives, especially by way of soft credit, may bring a great change in the sector suffering from capital constraint. More than anything, the important thing that must not be lost sight of is that export opportunities in overseas markets can only be availed through long-term planning with an emphasis on market research, product adaptation and quality assurance.
Apparently, there is a clear gap in taking stock of the market conditions in overseas markets. Along with this, one may tend to find local market as providing space for marketing-obviously without any strict regulation as regards quality and consistency of products. The foods sent out are the same that the firms produce for domestic market. It is here that exporting firms need to go an extra mile to be able to stay in the overseas markets with competitive edge
When it comes to exporting, there is no shortcut to market research that only can tell about product needs, especially the need for developing products in keeping with consumers' tastes and preferences, also fulfilling the compliance norms that may vary from country to country. The onus here lies with the exporters themselves as no one from outside (including the government) can be of any help in this regard. The sector associations can of course play a vital role in commissioning hands-on study teams to disseminate information and suggest suitable plans and marketing strategies.