There are hundreds of people residing in Dhaka who live in single rented rooms. They are known as bachelors' sub-let apartments. Many of them are found to have been living in the capital this way for years. Some have families in villages. Due to insufficient income, they cannot keep their families with them. The lower middle-class segment of these Dhaka residents lives in messes. Some of them arrange their lunches and dinners collectively along with other mess members. A maid is appointed to cook the meals. Mess members by rotation take the responsibility of going to the kitchen market every morning --- before they set out for workplaces.
A notable aspect featuring these people is many of them take their two meals and the breakfast at restaurants in the neighbourhood or near their offices. During the different phases of the Covid-19 shutdown, not all private office employees were relieved of their daily office attendance. Many worked for emergency services. Moreover, a lot of these bachelors and lone family members had to live in proximity with their workplaces for various reasons. With a semblance of the shutdown going on, these hapless people would face great difficulty arranging their daily meals. It's because many of the fellow-mess members had long gone to their village homes to live with their families. During normal times, they could have had their meals and breakfasts at restaurants. But those mid and low-level eateries remained closed during most of the shutdown period.
Perhaps, it is to the great relief of these restaurant-dependent people that the eateries in Dhaka have lately reopened. However, restrictions on sitting capacity inside the restaurants, both exclusive and relatively posh, and the other health guidelines remain in place. The eateries have been allowed to resume function after their various associations threatened to launch agitation programmes if they were not allowed to reopen. It doesn't need one to do calculations to come to the unanimous conclusion: the restaurant business suffered great losses during the Covid-19 shutdowns. Many fear it might take years for them to recoup the losses they had incurred due to the long closure. Finding no other practical way out, the not-so-popular or just-emerging eateries have allegedly retrenched their manpower. They have decided to resume their business with a skeletal staff. That this abrupt job loss may lead to the unemployment of many small-wage workforce needs no elaboration. The restaurant owners expect a handsome portion of the stimulus packages the government has earmarked for small and medium businesses affected by the shutdowns.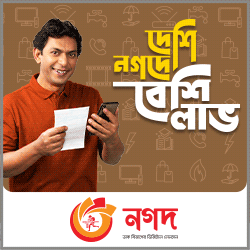 However, unlike other businesses the normally busy upscale restaurants possess a unique type of resilience. As their clients mainly comprise middle and upper middle class youths, it might take long for the eateries or the snacks joints to regain their pre-shutdown bustle. With the full-scale return of the young married couples or romantic pairs, and small-scale family get-togethers, these restaurants do not appear headed for financially disastrous times. Moreover, while remaining half-shuttered a lot of highly reputed restaurants continued their food take-away business in full swing during shutdown. In that case, they have had to invest fat amounts in the activities of cooking and preparation of the food items ordered by clients for home service. At the same time, the restaurant owners had to pour money into the hiring of smart, young deliverymen. This rosy picture doesn't apply to all. Lots of mid-level restaurants in the capital remained deprived of the income from home delivery services. Lack of expertise and the fear of incurring financial losses after beginning the service are blamed for it. Amid these hard times, the lesser-known restaurants just managed to keep themselves afloat.