A tale of 3 Ms: Messi, Mbappé, and Morocco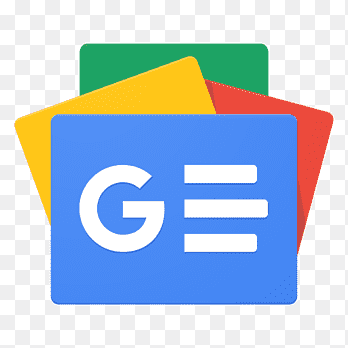 For all latest news, follow The Financial Express Google News channel.
In 2014, many may remember the heart wrenching scene, Messi flopped between two benches, wailing, howling, convulsing, absolutely unconsolable. Many of us would remember it, and reminisce about the pain that we also felt when Argentina lost in the 2014 final; or any time the Albiceleste got stopped short in their world cup campaign. With Messi being at the centre of it made it much more painful. As it has made this year's World Cup the most beautiful one as Messi is back at trying to achieve the greatest of all time title, as LM10 rightly deserves. But, a world cup win for Argentina is more than due now. With Messi leading this Argentina squad has gradually evolved into an effective and cohesive team, as seen in the Semi final.
Argentina and Messi winning this World Cup would be nothing short of a perfect climax of an epic tale that has been ongoing since 1990. A tale beginning with Maradona, the main protagonist of this tale, wronged in so many ways. He lost his way but then regained some of his esteem, while others tried to fulfill his quest as best as they could. Unfortunately, all failed and no one came, except Messi, even close to achieving it. Messi has peaked our expectations of seeing an end to this epic tale once again. Messi has come forth to be the savior, the Messiah again; a role he could hardly fit into given his introverted nature, and meek demeanor.
In contrast to Maradona's vocal, extrovert, gregarious, and pervasive character on and off the field, it is a real paradox to see Messi being the only one, in almost three decades, to properly fit in Maradona's shoes. Now, we just have to wait a day or two to see if he can finally surpass the current Football God and become not one of the greatest, nor greatest of all time, rather simply the Greatest.
Messi has been criticised in the past for being an opportunist on the field. A goal scorer of unthinkable calibre for sure, he has been accused of not being the motivation on the field that his team members needed Messi to be. He fulfilled that desired role to a certain extent in 2014, but destiny had other plans. However, this year, we are seeing a Messi that has risen anew, like a radiant and assertive butterfly, from the cocoon of his previous reserved personality. His presence on and off the field is felt vividly. He has led his young team psychologically and skillfully to arrive at the biggest juncture of football. Now, the wait is for the ultimate prize. Once achieved, Messi will surpass Maradona undoubtedly. He will establish higher standards for successors, who aren't to be seen anywhere near where Messi is. Surely, it is a daunting task!
On the other side, we have Mbappe, who has tasted ultimate football victory in the last world cup. He was a young turk in the French team in 2018. This time, he is a poster boy for football and the key to the French team's game plan. He is surely looking forward to defending the World Cup title this year. With defending champion France advancing to the 2022 World Cup final, Les Bleus will be looking to become the third team in men's history to win back-to-back titles. If Mbappe can motivate his team to this end, he would definitely become one of the all time greats of football. Given his age, he would be well poised to surpass many of those greats in the coming year. However, he has little to lose and everything to gain. Unlike Messi, who has won everything except the World Cup.
We, the Argentine fans, have been eagerly waiting for the title to be acquired one more time by the boys in blue. The wait, the eagerness, this avid desire to have the Argentines hold the world cup trophy is just overwhelming. This can suffice only through Messi holding the golden trophy on December 18. While we all, Argentine lovers and haters (discreetly - only for Messi) alike, we need to acknowledge the feat of another M - Morocco.
What this African team achieved in the world cup is not only a great story for Morocco but also a huge boost for the game itself. Morocco had already exceeded expectations by reaching the World Cup semifinals at Qatar 2022, beating Belgium, Canada, Spain and Portugal along the way. Morocco had given way to the idea that fantasy can become reality. Although it didn't fully manifest into reality, but even fantasy can inspire dreams to strive for - Morocco had proved that.
Finally, of the remaining two Ms- who would conclude his swan song, who would fulfill his dream, we all are waiting to see it. But inherently we know who should. Let's pray that it is so. It is high time that an epic tale climaxes with the most aspired end.