Bangladeshi women making strides around the world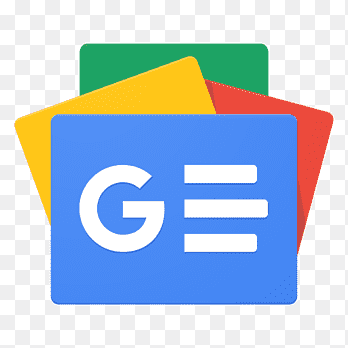 For all latest news, follow The Financial Express Google News channel.
The exceptional talents and skills some Bangladeshi women have garnered took them places to represent the country. Again, in recent times, Bangladeshi women have taken innumerable challenges in pursuing their passions and goals. Many of them have achieved top ranks in different countries working for big reputable companies. Some of them are young entrepreneurs and they have received awards that seemed to be impossible even ten years ago.
Some of these awarded women in this 2021 include Kishwar Chowdhury, who participated as a contestant of Bangladeshi heritage in Masterchef Australia's 13th season and fired up the entire nation with her incredible skills of constructing and deconstructing the rich flavours of Bengali dishes. She ended up being crowned with the title of the second runner-up during the latest season of Masterchef Australia and it was celebrated all over the world. As judge Zock Zonfrillo, surprised at the taste of Kishwar's food, asked her, "Where were you all this time?", she cried and said, "Just at home." At that very moment, we all felt how much a simple phrase of appreciation means to a Bengali woman.
Rabab Fatima is a woman of the kind who is the permanent representative of Bangladesh to the United Nations. The career diplomat sets a strong example of standing out among many to represent the nation at the Permanent Mission to the UN. She also served in various crucial positions including director (UN) and assistant Secretary (UN) in the ministry of foreign affairs.
The experiments women carry out in science are not different. Bangladesh-origin Sadia Khanom broke the internet and made it to headlines worldwide with her discovery of the eminent spray that can attract and destroy any pathogens on the surface. NASA used the spray in their labs. Ms Khanom's annotations speak plenty with regard to utilising the opportunities she has had close to her and making it big out in the world.
Recently three renowned scientists Prof Samia Sabrina (BUET), Dr Firdausi Qadri (ICDDR, B,), and Dr Salma Sultana (Model Livestock Advancement Foundation), made it to the Asian 100 Scientist list by a science and technology magazine based in Singapore. The list includes the brightest of the scientific disciplines ranging in different sectors of Stem (Science, Technology, Engineering and Mathematics).
Most women of Stem in the country are either underrepresented or are not given sufficient emphasis when it comes to the workforce in that very sector. Celebrating the women who have already made a big leap forward in the world of Stem can inspire children not to give up hopes and continue to try hard to achieve recognition in their work fields.
When it comes to recognition, Bangladeshi women have also made it to the lists by top magazines, winning esteemed accolades for their contribution to improving the different sections of the world. Last year Shomy Chowdhury (co-cofounder of Awareness 360) and Rizvana Hredita (co-founder of Hydroquo+) made it to the Forbes 30 under 30 Asia list.
At least seven women were honoured with Diana Award this year alone. In no other single year have so many women received this award throughout the history of Bangladesh.
All these women have championed in introducing unconventional yet much-required settings in the branch of mental health care services, empowering transgender rights and employment, combatting gender-based violence, and guiding girls to take steps towards Stem Alliance. Such initiatives, which were inaccessible before not just for any specific gender but for the entire nation, have now been established by women to help build a nation that will not tolerate gender-based biases.