Economists and scientists were so divided in the lives vs livelihood equation that politicians were left in dilemma. Everyone was derided and decisions wafted. As some countries regain semblance of control, the inevitable question of debt resurfaces. 'Forget GDP and debt' argued one group of economists advising diverting funds for health and sops. That's what governments did. The United States has approved over $3 trillion on those sectors without expecting any returns sans saving lives. Republicans in the US have consistently argued that the source of such funds have been vague barring taxing the rich.
The United Kingdom has spent £ 2 trillion and Members of Parliament are pointing out that the impact on the public will be massive and take decades of suffering . The number is almost the same as the country's GDP. Bangladesh spent $ 17 billion last year, nearly 20 per cent of its GDP. Another £ 14 billion has been set aside for the current financial. It's money the country can I'll-afford but must spend. On top of that is the cost of implementing pandemic measures such as lockdowns, policing and administering. Some of this has come from loans from development partners that have to be specifically used. Most of it will be funded through taxation and diverting allocated funds for other development projects. The worry is that last year's revenue targets haven't been achieved. This year looks no better as more money is likely to enter the informal economy rather than to the exchequer. The main hopes hinge on the pharmaceutical, telecom and tobacco sectors.. People are using more of the telco offerings and do tend to smoke more when idle or in tension or depression. Spend on medicine and hospitals are unfortunately likely to increase.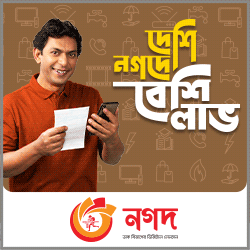 Exports targeted at $51 billion, remittances and collection of VAT on finished products appear to be the mainstay of earnings. The first two sectors are iffy and dependent on a rebound in consumer spending in destination countries. Tourism, aviation and small industries have been and will continue to be badly affected. The transport sector-trains and goods transportation, if tax can be collected therefrom may provide a boom. The decision by the Anti-corruption Commission to ask for the earnings and wealth details of government employees is a step in the right direction. For many years the apparent obliviousness to the public sector employees ability to live beyond transparent means has puzzled people in general. There had been an attempt during H M Ershad's regime to find the funding sources of public sources living in the plush areas of Dhanmondi, Gulshan, Baridhara and Uttara areas. Not only did that not go own well, it didn't progress very far, if at all. Given the government's increasing dependence on public employees to govern it's a tall order. One also has to keep in mind that this includes law enforcing agencies etc.
The move advances the zero-tolerance theory to corruption provided it is done sincerely. Added to this should be a directive from the Speaker forcing parliamentarians to do likewise. This shouldn't be that difficult as every Member of Parliament has to submit records and proof of earnings when submitting nomination papers. These can easily be checked back with the tax man. The absurd holiday given to undisclosed income with no questions asked means that the source of Tk 20,000 crore plus is out of purview. What can be done is check back with the banks if questions on larger deposits were asked. It's not too difficult to take to task officials that permitted bonds to be purchased if combined they go beyond limits. Questions must also be asked about the bad loans of banks and whether due diligence was exercised in approving them or indeed following up on the projects for which loans were taken.
The government has already been forced into dipping its fingers in the much treasured remittances that are sitting at a pretty comfortable $45 billion. A further dip remains an option, risky as it may be. The funds invested internationally may bring in notional interest, Worldwide the interest rates don't encourage savings in banks. Locally, depositors are in as much a lurch. Treasury bond interest rates are still attractive.
They have risks both in terms of caps and the interest burden on the government. Expansion of the tax net and prevention of evasion have to be the way forward. The United Kingdom is beginning to see emergence of corruption in local government, meaning their county council spends. Ours is an old story that no one mentions anymore. Perhaps the Additional Secretary that proposed formation of a small, tested and trusted group to root out corruption should be listened to.