Cooking and cleaning: Gender role or life skill?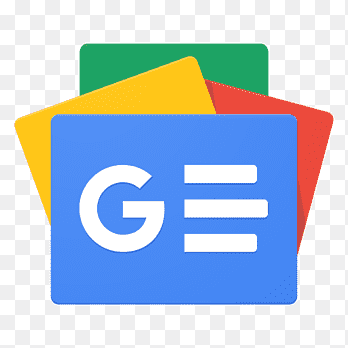 For all latest news, follow The Financial Express Google News channel.
The Covid-19 pandemic has made life hectic for Ayesha Ahmed, a woman from Dhaka's Uttara who gave her pseudonym. Though her office has a 'work from home' policy, it hasn't brought any relief for her. The reason is simple: She has to do all household chores – cooking and cleaning –alongside the tasks assigned by her office. Overwhelmed and exasperated, she wonders, "What has gone wrong in my life?''
There is a stereotype in society that household chores should be done by women. And Ayesha Ahmed's case reflects more of the stereotype that women would do all household chores, simultaneously managing their career.
A family's expectation that even a service-holder woman would prepare the meal and put it then on the table, is a familiar one to Farzana (single name) from Dhanmondi, a top private bank official who prefers not to be named fully."When home office began, everybody thought it was nothing short of a vacation. So the housemaid was told not to come amid the pandemic and all the cooking became the responsibility of me alone," she says.
Khadiza Ahmed, a development sector activist for years, says, "Participating in basic day-to-day activities like cooking and cleaning is equally applicable for both men and women for a better life. If followed in every family, it may lead to a well-balanced progress of the society."
A boy in a family is taught to occasionally help his father and allowed to play outside, while a girl is repeatedly instructed to learn cooking and household cleaning jobs. So the boy grows up anticipating his future role as an earner of the family and the girl as a chef/cleaner of the family and a job holder.
Culturally embedded, this practice has been going on for centuries. And so in adulthood, the boy spontaneously leaves responsibilities like cooking and cleaning to their female counterparts, not even understanding or considering how overburdened they may be. And they don't forget to adapt to their next generation with the same practice.
In the world of 2020, if anybody still believes cooking and cleaning are gender roles, s/he must reconsider her/his thoughts. These are in fact basic life skills. Today's kids often have to live alone without family due to higher studies or job purposes. Hence, knowing how to cook and clean could only help them overcome the challenges they would face in future, be it at home or abroad.
And changes seem to have begun as many men are doing their own cooking and developing a household work sharing attitude.
"After struggling with acidity and digestion problems for several years, I decided to cook food by myself. There is no denying that it would have been much easier for me if I had the exposure to cooking much earlier," said Sizan Ahmed Jim, a Dhaka University graduate, who has been living alone for years as he is working for a private television channel.
According to Towfiq Ahmed, who is working as an executive at a major private company, "Sharing work comes from one's sense of responsibility and one's sense should not be biased based on gender. A household job like cooking should be the practice rather than a mere hobby."
Some youth, especially those from conscious and gender-sensitive families, are also sharing the burden of their female counterparts. "Since I believe it should be a common duty of all the members of a family to do household chores, I don't think there is any need for motivation (for cooking and cleaning)," said SamiurRahman, NDIS Support Coordinator at Community Connections Australia. His comment emphasised the fact that doing some household work is not a favour done to women.
Now this pandemic offers an opportunity to alter the social outlook, as many men, staying home, have started feeling morally obliged to do household jobs like cooking and cleaning. And only if men go to the kitchen regularly, the culture embedded for centuries may be changed; for gender equality cannot be established only through slogans and enforcement of regulations.
MaishaNawar is a management student at Dhaka University. She can be reached at [email protected].