Recovery from Covid-19
Data-driven female leadership is key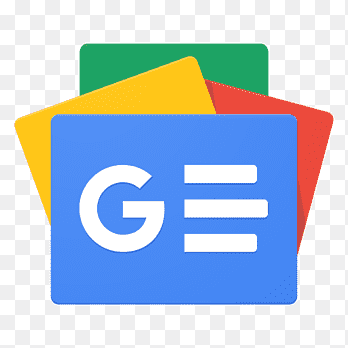 For all latest news, follow The Financial Express Google News channel.
"Women in Leadership," the theme of the 2021 International Women's Day celebration, raised two big questions: What will leadership look like in the wake of Covid-19, and why do we need more female leaders?
It's easy to answer the first question. Leadership has become decentralized. It is no longer limited to presidents, prime ministers and other politicians. It includes Chief Executive Officers (CEOs), community leaders in cities and rural villages, civil society advocates, and academic experts.
Answering the second question-why we need more female leaders-is more complex. There are three reasons to consider:
First, women are underrepresented as leaders. Women are heads of state in only 20 countries and hold only a quarter of parliamentary seats globally. They accounted for just 18.0 per cent of CEOs and 28.0 per cent of managers in the private sector in 2019, according to the United Nations.
Second, women bring diverse leadership skills. Female leaders' response to Covid-19 has proven effective thanks to their collaborative and collective leadership styles, as well as their higher risk aversion when it comes to the loss of human life, according to UN Women and U.K.-based researchers Supriya Garikipati and Uma Kambhampati.
Third, women's leadership has been associated with positive socioeconomic impacts and financial performance. Cross-country studies have linked increases in women's political leadership to lower levels of corruption. Female politicians also prioritise gender issues such as reproductive rights and sexual health, as well as social protections in areas such as health, education, and welfare, according to the Global Institute for Women's Leadership.
In a study of financial data for Asian companies between 1997 and 2017, researchers Soyoung Han and Marcus Noland found that those with at least one female leader consistently outperformed those with none. Meanwhile, a 2019 study by the International Labour Organization (ILO) concluded that companies with a gender-inclusive culture are more likely to improve their business performance.
While leadership by women has grown in various fields in recent decades, Covid-19 threatens these gains. The pandemic has intensified the "double shift" phenomenon-burdening women with both office work and unpaid domestic work. In the US, 2 million women thought about leaving the workforce between June and August 2020.
Women are heads of state in only 20 countries and hold only a quarter of parliamentary seats globally.
Women in senior leadership roles have also faced non-inclusive behavior and higher rates of burnout than their male counterparts while working remotely during Covid-19. Nearly half the women in a recent global survey by Deloitte said they felt compelled to always be available for work, fearing their career might suffer otherwise, and that they felt overwhelmed as a result.
Women also took on more domestic responsibilities, with a majority doing three quarters of the care work, including childcare, elderly care, homeschooling and household chores. The International Monetary Fund has also found that women's mobility has been restricted more than that of men during Covid-19. This could be an obstacle for female community leaders who want to advance politically. Data is an important tool that can help us tackle these challenges and nurture female leaders.
Data that's collected and analysed separately for men and women, known as sex-disaggregated data, can yield insights that will help us track and understand how crises such as Covid-19 affect men and women differently. Using this data, we can ensure that policy changes are gender-responsive, data-driven, and evidence-based. Without this, it is difficult to create targeted policies for women, including efforts to promote their leadership.
Countries and organisations are already using data broken down by gender to draw attention to gaps that might otherwise go unnoticed.
Leaders require solid evidence to understand women's needs and how to meet them, as well as how to vocalize them. Governments, companies, communities and development partners such as the Asian Development Bank (ADB) must therefore work together to promote the use of sex-disaggregated data.
This is needed now more than ever. Female leaders are essential to help achieve a fairer, more equal, and more inclusive world in the wake of Covid-19.
[The piece, excerpted from Asian Development Blog, is slightly abridged. https://blogs.adb.org/blog]