BOOK REVIEW
Examining the causes and consequences of wars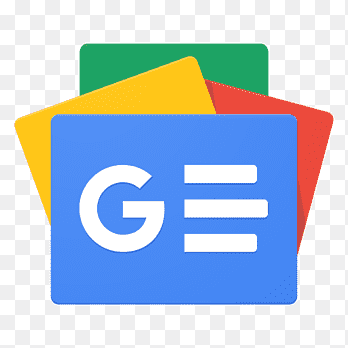 For all latest news, follow The Financial Express Google News channel.
When I started reading the book it appeared to me like reading a story. The author was narrating an incident of the past that occurred in the eighth century. It was about the reign of Mongols, particularly about the reign of Kublai khan, one of the Mongol emperors who set up his empire in China. The author was vividly describing a scene of royal court room of the movie named "Kublai Khan" which he watched many years ago. It was very interesting to note that the author was not sure whether it was happening in a dream or he was recollecting this scene in his sub-conscious mind.
In fact, I had an opportunity to read the book titled Conflicts and War: Failures of Global Leadership when it was first published by Amazon USA in December, 2022. The book was first printed in United States of America (USA) by Amazon. Hundreds of copies were sold in New York, Dallas, New Jersey, Arizona in USA and McGill and Toronto in Canada; London in UK and in Canberra Australia. As the shipment charges were slightly higher, the author Dr Shoaib Ahmed decided to print it in Dhaka. Printing of this book was done by "Karubak". The author tries to examine the causes and consequences of wars and failed leadership in the context of Ukraine war and conflict, as well as suggesting potential solutions in these challenging situations.
The style of the author and his technique in writing the book generated curiosity among many of our readers. At some stage he referred to his student career, some eye-catching incidents of his student life at Harvard University, his deep respect for the teachers, about his visits in Europe. He also mentioned about atomic bombing in Hiroshima & Nagasaki, the ruthless killing of thousands of people in Tiananmen Square in Beijing, the oppression against Russian legendry personalities like Boris Pasternak, Alexander Solzhenitsyn, Andre Sakharov one after another.
From time to time, he tried to discuss various issues of Ukraine war and tried to portray a striking similarity of this war with the Cuban Missile Crisis of 1962. Subsequently, in due course various issues of First and Second World War, about numerous wars and destructions going on here there from time to time and ultimately deliberated mainly on War in Ukraine.
But most interesting was author's attempt to find out the reasons of such war in various parts of the globe and some rational suggestions to create a balance of power amongst super powers. On the one hand, he praised western democracy more than anything else while also tried to find out some inbuilt weaknesses in the system. On the other hand he criticised regimented societies and dictatorial regimes, but at the same time advocated for co-existence to prevail considering the exigencies of the global situation.
Dr Shoeb's argument that if leaders like John F Kennedy and Nikita Khrushchev could solve the Cuban Missile Crisis in 1962 why present global Leaders like President Joe Biden and President Vladimir Putin will not be able to find some ways to solve Ukraine war. He is full of hope that if both these super powers can sincerely try, this war in Ukraine can come to a halt; peace can easily be restored, and the world can breathe a shy of relief.
Throughout the book the author has mentioned about many interesting events, some from his own experiences. Many facets of democracy and dictatorship, many aspects of hypocrisy and distrust, and most importantly the way he wanted to portray and establish his views about democracy and civilisation is marvellous and unique.
The author has successfully placed famous quotes of great philosophers and political scientists like Voltaire, Roma Rolla, Bertrand Russell etc and also referred to interesting anecdotes to explain hypocrisy and unjust activities.
The author has also cited the role of vested interest groups in raising conflicts and war quite accurately leading to untold sufferings of mankind in many parts of our globe. On many occasions the author has gone back to old days and tried to trace the legacies of the past. In doing so, he tried to uphold the naked truth, sometimes with bemusement. For example, when he mentioned the invasions of Alexander the Great and the way he conquered countries after countries, definitely it can be concluded that thousands of people were killed during those wars. Even then, it is strange that a war monger like him was adorned with the title "great".
The author has rightly raised his voice saying that mankind has been bestowed with the richest treasure i.e., our conscience. He very strongly discarded the view of Charles Darwin and categorically mentioned in his book that human being must think, behave and act rationally. That is why they are endowed with conscience. They must shun the habits of animality. He rightly concluded that civilisation has taught us to behave rationally. After citing the incidents of the past and present developments taking place globally and analysing the roles played by world leaders of different times, he tried to project what really may have led to this Ukraine war.
Prof Dr Mohammad Saifullah is currently a Senior Consultant of Cardiology and a Prof of cardiology and Head of the Dept, CARe Medical College, Dhaka. [email protected]