Perhaps, Majlinda Kelmendi, who won the first Olympic gold medal for Kosovo back in Rio '16, bowed out of the Olympics prematurely in Tokyo. It was a heartbreak for Kelmendi, but not so for Kosovars as they celebrated another gold medal the previous day.
Distria Krasniqi, a female Judoka, won gold at the Olympics. The joy doubled when the news of another female Judoka winning the gold medal broke out the next day.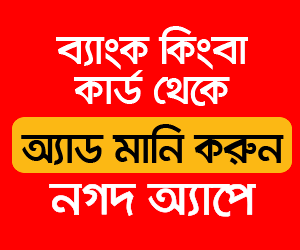 In a span of 3 days, Kosovo won two gold medals in Judo -- an event in which Japan exercises hegemony with 9 out of 13 gold medals heading their way.
Kosovo ranks 42nd at the Olympics and only 11 athletes participated from the country. For Kosovo, Judo was the only hope with 4 illustrious Judokas touted capable of bringing medals. Akil Djakova, the male Judoka, missed out on the bronze while the flagbearer Kelmendi unexpectedly lost in RO32.
However, the other two levelled it up for them and exceeded all the expectations as they strived their way to the gold medal in Tokyo.
Krasniqi and Gjakova triumphed and snatched two gold medals for Kosovo where football is still the most celebrated sport.
The unprecedented rise of Judo in Kosovo can be traced back to 1999 when the current Judo coach Driton 'Toni' Kuka set up a Judo school for the locals after he saw his dream shattered owing to the war in the Balkans.
"I stopped my Judo in 1991 when I was just 19 years old," recalled Driton Kuka in an interview with the International Judo federation." At that time, I was one of the best in the national team (Yugoslavia)," added Kuka.
Although the war took away his dream of becoming a champion in the Olympics, he inspired a new generation in the small town of Peja to become champions. Kelmendi is one of the pioneers.
"I am sure that if there was no Toni, Kosovo would not have won the medals today, especially the Olympic gold," Kelmendi told AFP.
Kuka's job was not easy, especially after what the country went through. But, for someone who sees Judo as his life, it was always possible. Therefore, he passed on the spirit to his apprentices.
As Kelmendi reiterated, "I didn't know anything about this sport, but I was happy."
For as foreign a sport as Judo, it was nearly impossible to attract the youths and incorporate them into the Judo atmosphere. From training them to mentally and physically preparing them to compete at the highest level. Kuka relentlessly persevered through everything.
"I had to be a coach, nutritionist, psychologist and physiotherapist. We didn't have what it required for the high-level sport," explained Kuka.
Kuka's hard work began to garner some recognition from all spheres of Kosovan communities after Kelmendi won the gold at the Olympics in 2016.
Soon, Kelmendi and her master Kuka became national icons which culminated in a statue of Kelmendi in her city Peja. More importantly, a culture was carefully nurtured and established by Kuka.
Kelmendi's triumph sparked an increasing interest in Judo in Kosovo. Scores of clubs and schools have been established which have borne fruit as they won two gold medals in the Tokyo Olympics. DritonKuka is successful after a relentless display of hard work and determination.
He aptly puts, "My dream that was half-broken one day is now 100 per cent achieved."
Tofael Mahmud studies Economics at the University of Dhaka