Bukayo Saka missed the penalty, but Gianluigi Donnaruma took time to realise what's happening at Wembley. When he turned his eyes towards his sprinting teammates, he got electrified coming to realise that Italy have become the champions of Europe beating England.
A jubilant Gianluca Vialli (Italy's non-playing staff and a close friend of Mancini) embraced an unmoved Roberto Mancini, who could barely believe his luck that they won the championship at Wembley - the very venue where the duo suffered heartbreak in 1992 when they agonisingly lost to Barcelona in the European cup final.
Perhaps, it is because they have achieved it in the face of all the noises made by English fans and media, the boos directed at their national anthem and the assaults on Italians both outside and inside the stadium. The man behind Italy's rebirth has finally fulfilled his dream, albeit as a manager. Roberto Mancini has lifted Italy from ruins, which was rather termed as an apocalypse by the former manager Gian Piero Ventura.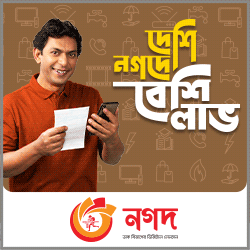 As we talk about the apocalypse, it is imperative to discuss the inception of Italian dominance. It started in 1934, when Vitorio Pozzo, the great Italian manager, introduced the 'metodo' system. It was crafted primarily to shield the defence and play long balls through the wings for forwards to launch counter-attacks. The method proved to be useful, especially when Italy beat mighty Austria in the 1934 world cup semi-final. Vitorio Pozzo won two world cups for Italy at a time when violence and lawlessness were at their peak. He left his marks in Italian football not only by imposing his philosophy on the national team, but he also exerted a fair amount of influence in Italian club football as a significant number of clubs resorted to his philosophy.
The tactics had prevailed for years in Italian football until the famous Enzo Bearzot emerged. A shift to 4-3-3 hit the peak of Italian football back in 1982 when Bearzot managed to contain both Zico and Maradona to eclipse both Brazil and Argentina in the quarter-finals. Italy won the world cup in Spain as Paolo Rossi, the player protected the most by Bearzot, won the golden boot for his 6 goals including a famous hattrick to brush aside tournament favourite Brazil.
As soon as Enzo Bearzot left the job after failing with an ageing side in Mexico in 1986, Italy reverted to its old fashion of football- 'Catenaccio,' the ultraconservative defence-first philosophy. In Arrigo Sacchi, however, Italians found a dynamic coach who established his ideas in a hostile environment. Instead of a man-marking defence that dominated Italian football, he introduced zonal marking. But the idea is rather to defend aggressively and use flanks more often. Italy succumbed to a defeat against Brazil in the US, where Roberto Baggio missed his decisive penalty after both teams failed to score in the final.
Italy had their moments of distress when trying to defend deep sometimes. It was against Argentina at the world cup 1990 on home soil when Italy's early goal was undone by Argentina's Claudio Caniggia. Argentina won the match eventually leaving Italy's hugely talented pool of players distraught. It mattered little that Italy enjoyed one of their classic defending periods, having gone through 517 minutes without conceding a goal.
Even in 2016, Antonio Conte's team, a team that was deemed their worst team in terms of talent to participate in a major tournament after the 1950 world cup, played beautiful football. They beat two world-class teams in Europe - Spain and Belgium. But it came to no fruition as they headed out of the Euro without registering a single shot from inside the box against Germany. For Italy to rise again, the approach had to be adaptive and modern. The instinct of conservative football needed to be reversed.
Luckily, Italy's 'Messiah' arrived at the right point. Roberto Mancini has become successful in his first major challenge as Italy's manager. But it was not the old Italian tactics Mancini had applied. Italy's win against Turkey was their biggest win since 2006 at a major tournament.
Roberto Mancini shocked the whole world. But when they won again beating Switzerland in the same fashion, it didn't remain a shock - it was a statement to make everyone aware of a changed Italy. The midfield of Italy transcended their limits when they managed to surmount Belgium. Axel Witsel, Youri Tielemans and monstrous Kevin De Bruyne seemed a joke to them. But it endured a real challenge when Italy met Spain. Enrique's improvisation by deploying Olmo troubled Italy.
Yet again, they were brave, assertive, not so domineering but effective this time. Moreover, to everyone's surprise, England's talented group was out of sorts against them. Italy's team won the Euros very deservingly against all the odds. They won hearts as well this time by playing impressive football. The rise is exemplary, but the way it rose is even more satisfying for admirers of beautiful football.