Medical representative turnover intention: A growing concern in Bangladesh's pharmaceuticals industry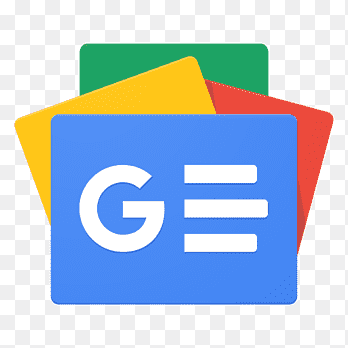 For all latest news, follow The Financial Express Google News channel.
The pharmaceutical industry in Bangladesh has experienced significant growth and success over the years, with several top companies making their mark nationally and internationally. However, amidst this success, a pressing issue continues to plague the industry: the high turnover intention of up to 35 per cent among medical representatives.
According to a LinkedIn article by renowned pharmaceutical sales and marketing expert Vivek Hattangadi, if the attrition rate could be reduced by just 1 per cent, the company could save over Tk 10 million annually.
The pharmaceutical industry has a substantial economic footprint. According to IQVIA, a healthcare intelligence platform, Global medicine spending — the amount spent purchasing medicines from manufacturers before off-invoice discounts and rebates — is expected to reach $1.8 trillion by 2026, increasing at 3–6 per cent per year. This outlook excludes the separate impact of spending on COVID-19 vaccines modelled separately.
Local perspective
According to the Bangladesh Association of Pharmaceutical Industry (BAPI), Bangladesh has a robust local drug manufacturing industry, with a significant portion of the country's demand met by up to 98 per cent of domestic production.
In Bangladesh, there are 284 registered Pharmaceutical companies. The pharmaceutical sector in Bangladesh is known for producing quality generic medicines at affordable prices. This has made essential medications accessible to a larger portion of the population, improving healthcare outcomes and reducing treatment costs.
The Pharma market has grown from about $25 million in 1982 to about $3.2 billion today. Leading companies have nearly all major GMP accreditation like USFDA, UK MHRA, EU GMP, Health Canada, TGA Australia, ANVISA Brazil, GCC etc. The industry also exports medicines to 150+ countries, including the USA, UK, Canada, Australia, Germany, and the EU. Pharmaceutical companies are expanding their business to expand the export market.
Promoting drugs to doctors is the main responsibility of Medical Representatives (MR). Some companies appoint that position with the designation of Medical Promotion Officer (MPO), Medical Information Officer (MIO), Professional Services Officer (PSO), Medical Services Officer (MSO) etc., where the responsibilities are the same as Medical Representative (MR).
The rising turnover intention
Turnover intention refers to an employee's inclination or desires to leave their current job. It is a crucial factor that affects employee retention and organisational stability.
According to a BambooHR survey, 31% of employees quit a job within the first six months. In recent years, many pharmaceutical companies in Bangladesh have been grappling with increasing turnover intention rates among their workforce. The negative implications of this issue cannot be overlooked.
Once upon a time pharmaceutical company published MR hiring news 3-4 times a year and recruited employees with a rigorous recruitment process with 60 days of induction training. Nowadays, they circulate for medical representative hiring each month, and some companies circulate twice a month. Also, the induction training period has been reduced to 10-30 days only. Companies now try to hire their employees with a simple process and compromise with standard academic backgrounds.
This writer has recently discussed with some prominent head of HRs, training heads, and sales and marketing heads of different pharma companies, like Incepta Pharma, Renata Pharma, Popular Pharma, Aristo Pharma, Opsonin Pharma, Beacon Pharma, Delta Pharma, IBN SINA Pharm, etc. They showed their crisis regarding Medical Representative (MR) present turnover scenario and recruitment. They are struggling with Medical Representative (MR) turnover, which is 17 per cent to 38 per cent annually. They addressed it as a crucial issue for the pharma sector in Bangladesh, and they mentioned some causes and consequences.
Causes of turnover intention
Several factors contribute to the high turnover intention. These include a lack of immediate supervisor skills, poor leave policy, inadequate compensation and benefits, limited career growth opportunities, high workload, job dissatisfaction, lack of work-life balance, and insufficient recognition and appreciation.
According to SHRM research, employees consider culture and managers to be closely connected. 58 per cent of employees who quit a job due to workplace culture say their managers are the main reason they ultimately left. The report pointed towards behaviours such as poor communication, lack of listening, failure to enforce accountability, and unclear expectations as common causes of worker dissatisfaction.
Consequences
This turnover intention is far-reaching and affects both the individual companies and the industry. According to Gallup, replacing an employee is 2x as expensive as keeping one. For instance, when experienced employees leave, it results in a loss of valuable skills and knowledge. The constant turnover also disrupts workflow, negatively impacting productivity and overall performance. Moreover, the company's recruitment and training costs to replace departing employees add financial strain. Also, the industry's reputation as an employer of choice must improve, making attracting and retaining top talent challenging.
Industry insights
According to a recent survey conducted over the telephone with responsible persons of five leading pharmaceutical companies in Bangladesh (Incepta Pharma, SK+F Pharma, Renata Ltd, Popular Pharma, and Beacon Pharma), turnover intention in the pharmaceuticals industry has reached an alarming rate, with an average turnover of 20-35 per cent annually, especially in entry-level sales positions like medical representative.
The survey findings indicate that dissatisfaction with compensation and benefits is the primary driver behind employees' intention to leave their current positions. Lack of motivation from the immediate supervisor, work timing, work pressure, lack of training opportunities and poor work-life balance were significant contributors.
Efforts towards mitigation
Recognising the severity of the turnover intention issue, pharmaceutical companies are taking proactive measures to address the problem. Many organisations have started implementing comprehensive employee retention strategies and training for first-line and mid-level managers (Area Manager to Sales Manager), including competitive compensation packages for medical representatives, performance-based incentives, career development programs, and employee engagement initiatives.
Recommendations for the industry
According to Gallup research, 52 per cent of voluntarily exiting employees say their manager or organisation could have done something to prevent them from leaving their job. So a manager can prevent nearly 52 per cent of resignations by showing leadership skills.
To combat turnover intention effectively, a collaborative effort is required from all stakeholders within the pharmaceutical industry. Companies should prioritise improving employee welfare, training and coaching for immediate supervisors with updated leadership skills, fostering a positive work environment, and providing growth opportunities. It is also crucial for the industry to work closely with academia and professional organisations to develop and implement training programs that align with industry requirements. Regular employee feedback surveys can help identify and address concerns before escalating.
Professional development is an increasingly important factor in career choice. According to a recent LinkedIn Learning Report, 94 per cent of respondents would remain in a role for longer with companies that invested in staff development, such as career coaching, training, and education opportunities. Worldwide the no.1 way organisations are working to improve retention is by providing learning opportunities.
The high turnover intention among employees in the pharmaceutical industry poses a significant challenge to the growth and stability of companies in Bangladesh. Losing your best people means losing reliable winners, constant innovators and the most effective problem solvers. While the issue persists, it is encouraging to see organisations acknowledging the problem and taking steps to mitigate its impact.
The industry can foster a supportive environment that attracts and retains skilled professionals by prioritising employee welfare, career growth, and work-life balance. Only through collective efforts and continuous improvement can the pharmaceutical industry in Bangladesh overcome this pressing issue and thrive in the long run.