Revisiting Afghanistan two years after Taliban takeover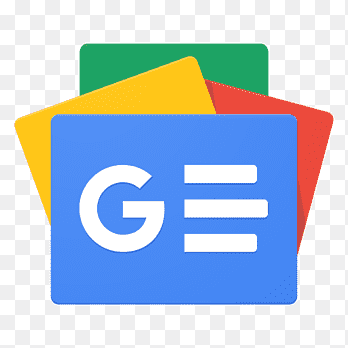 For all latest news, follow The Financial Express Google News channel.
Recently the world was shocked when the Taliban government's Ministry for the Promotion of Virtue and the Prevention of Vice closed the Band-e-Amir national park to women, saying female visitors were failing to cover up. The park, a UNESCO World Heritage Site, 110 miles west of Kabul, is renowned for its striking blue lakes surrounded by sweeping cliffs. The park in Bamyan province is a popular spot for domestic tourism and is regularly swarmed with Afghans relaxing at the shore or paddling the waters in rented boats.
In response to this scenario Human Rights Watch Associate Women's Rights Director Heather Barr has observed that this decision to ban women was "cruel in a very intentional way. Not content with depriving girls and women of education, employment and free movement, the Taliban also want to take their right to be in parks, sport and now even nature. Step-by-step, the walls are closing in on women as every home becomes a prison." she said.
The minister for the promotion of virtue and prevention of vice, Mohammad Khalid Hanafi has not only justified the ban, saying women were failing to wear hijabs properly but has also observed that "we must take action from today. We must prevent the non-observance of hijab."
Women have been barred from visiting parks, fairs and gyms and must cover up in public since the Taliban returned to power two years ago. They have also mostly been blocked from working for UN agencies or NGOs. Thousands have been sacked from government jobs or paid to stay at home.
International human rights monitors who have been carefully observing the evolving socio-economic and gender rights dimensions which have been emerging in Afghanistan over the past two years have also criticised the Taliban authorities for their 'flagrant violation of the right to education". This context emerged on the table after about 100 Afghan women were stopped from boarding a flight to Dubai, United Arab Emirates to study on academic scholarships in Universities in the last week of August. Amnesty International was critical and indicated that "this preposterous decision is a flagrant violation of the right to education and freedom of movement and demonstrates the continued gender persecution against women and girls in Afghanistan. The Taliban de-facto authorities must immediately reverse their decision and allow these female students to travel and study." It needs to be added that Khalaf Ahmad al-Habtoor, founding Chairman of Al Habtoor Group who had sponsored this effort was obviously upset when the Taliban government did not allow the girls to board the plane as the aircraft had already been paid for their tickets and everything had been "organised for them - accommodation, education, transportation and security."
It may be also remembered that the Taliban administration has most unfortunately closed universities and high schools to female students in Afghanistan.
This latest scenario has led analysts Benedict and Kode to refer to the current situation in Afghanistan as "especially tricky for many international actors and though the Taliban craves for international recognition to boast its legitimacy, members of the international community including the European Union, United Kingdom and India who engage with the Taliban as well as humanitarian organisations and civil society groups" should "not provide any form of formal recognition to the de facto regime and should also support Afghan women rights activists in exile." The strategic analysts have also observed that "at the level of the United Nations, the UN Security Council Resolution on Afghanistan which accused the Taliban of violating human rights and the appointment of a Special Rapporteur on the situation of human rights in Afghanistan were important steps in the right direction but nearly not enough. The Security Council should continue to prioritise Afghanistan and push for accountability mechanisms inside Afghanistan which would serve as some kind of a deterrent and a check on impunity. Lastly, there is a need for an intra-Afghan dialogue that is inclusive and should be led by a neutral party."
It appears that any improvements made in advancing human rights, especially the rights of women and access to education have been quickly changed over the last two years and replaced with severe restrictions that have almost completely wiped away the rights of women in almost all sectors and spheres of life. In a brazen move that provided a clear indication to the international community that the Taliban had an anti-human rights agenda, human rights defenders and members of their families are reportedly also being stressed and Afghanistan's independent human rights commission appear to have been dissolved and its premises confiscated. As a result, J. Benedict and D. Kode has observed that "in the absence of any internal human rights mechanism, the Taliban are only accountable to themselves and act with utmost impunity".
In this context many have referred to an Afghan organisation- Pen Path, founded in 2009 to provide education to girls particularly in rural areas. They also apparently worked with tribal leaders to provide mobile libraries to further access of girls regarding educational opportunity. This organisation had also claimed that they had been able to provide education facilities for about 110000 children-- about 60 per cent were girls-- and distributed 1.5 million stationary and collected 34000 books through its book donation campaigns.
It has now surfaced that this organisation since the last two years had successfully also been able to reopen nearly 100 schools in 16 Afghan provinces. However, the recent dynamic appears to have greatly affected the efforts.
Such restrictions appear to be surfacing also because of diverse and ever-increasing humanitarian crises exacerbated by growing social and economic challenges. Human rights groups have recently reported that the number of people living in poverty has increased in Afghanistan, particularly in the rural areas to 97 per cent, an increase of about 47 per cent over the last three years and that more than half of the population - about 28 million people urgently need humanitarian assistance. The restrictions placed on women in government ministries and the ban on women from working for NGOs or the United Nations have also had a devastating impact on the families of these women and communities including women and children who had benefited from services provided.
However, the ball of anxiety does not really stop here within Afghanistan.
Questions have also started emerging about people from Afghanistan who had started to leave Afghanistan after the Taliban takeover two years ago and sought sanctuary through migration to different countries. Many geo-strategists have been noting the serious difficulties in reaching their desired destinations outside Afghanistan.
Many among those who escaped Taliban rule are facing numerous hurdles. The vast majority of the more than 1.6 million Afghans who have left the country since 2021 did not do so on U.S. flights but by crossing land borders to Pakistan, Iran or Tajikistan. They suffered in bad conditions in refugee camps there. For years before their asylum applications to the U.S. or other countries have been processed. In Pakistan, refugee cards are expiring and some amongst them are now being sent back to Taliban dominated Afghanistan. Many of those who could not get out on flights have been forced to use land routes and have ended up eventually flying not to the U.S. but the Middle East, Africa or Turkey. Last year many who had left by air earlier have since managed to fly to Brazil with a view to taking the perilous journey north to America. However, these refugees are facing serious situations about entry into the United States.
It has been observed that the Refugee Convention prohibits returning those with a well-founded fear of persecution to their former country. Whereas the USA and many other European countries and policymakers sometimes question whether refugees from other countries meet the "persecution" standard, there is almost no question in most of their minds that Afghan allies who assisted U.S. forces would face persecution or death if forced to return to Afghanistan. Moreover, the Americans understand that every woman inside Afghanistan faces what UN experts have termed as gender persecution or gender apartheid. The situation of Afghan asylum-seekers in the U.S. would seem to be the hardest possible case for sending people back, and a politically easy case for an open-arms policy.
The second anniversary of the US withdrawal from Afghanistan this August coupled with looming parole deadlines has brought renewed pressure on Congress to support Afghan arrivals. Nevertheless, with all the attention on those parolees who made it to the U.S., it is important to consider ways to ease pathways for other Afghans to gain entry to the United States-especially women, those who would have been eligible for SIVs but didn't make it out, and those who supported the U.S. in ways that didn't strictly qualify them for SIV status but have put them at risk, such as workers in women's domestic violence shelters funded by the US government.
It has consequently been suggested that both the US Congress and the Biden administration should explore all options for providing ways around these senseless bureaucratic hurdles. In fact, Afghanistan's status as a country whose nationals are eligible under U.S. law for temporary protected status means the Biden administration could ease such rules by executive order. Both Afghans left behind and those who have been lucky enough to arrive safely on U.S. shores deserve better than the treatment they have received in the last two years.
On the other hand, Moscow and Beijing while monitoring the Afghan migration question has also very clearly been following a wait-and-see approach to the Taliban government. They think that if the Taliban rulers can successfully convince Moscow and Beijing of their commitment to fighting ISIS-K and denying ETIM a haven in Afghanistan. Chinese companies are also carefully following whatever is happening within Afghanistan. They are especially interested because of their possible access to the war-torn country's prized rare-earth mineral reserves, copper, lithium, iron ore, and other natural resources. Iran is also growing increasingly cooperative with the Afghan Taliban authorities because they believe that through them, they can expand their influence in Greater Central Asia.
Muhammad Zamir is a former Ambassador, is an analyst specialsed in foreign affairs, right to information and good governance.