Abu Ishahaq Hossain
Spreading Love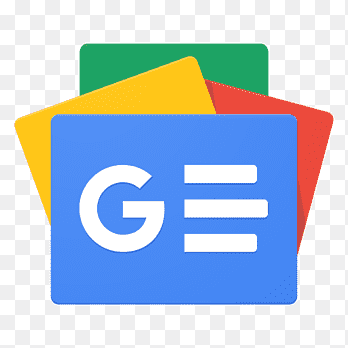 For all latest news, follow The Financial Express Google News channel.
Dr Abu Ishahaq Hossain, a bilingual writer, poet, researcher, translator, lyricist and television programme presenter of Bangladesh, has twenty five books to his credit. While reading his anthologies 'Sense Off Sense' and 'Poet Prophet Lover' one feels going through a mystic experience. He is a sensitive and sensible writer who peeps into the human heart and soul beyond the borders and spreads the message of love that is the pivot of human existence. It not only brings peace and harmony among human beings but also satiates the quest for God placing Him in human heart, when he says,
"I am not in mosque, church, pagoda or temple
I dwell in the heart of human'
Going through his poetry one feels being lulled in the lap of nature, where the stream of serenity is flowing, the birds twitter in love, the tranquil music of love vibrates in every object and whispers :-
"Man lives for love, man lives in love
Man loves but love is eternal
Nothing but love is eternal
It's the only cause
Why a lover can renounce the world."
It doesn't mean that poet is not concerned about the other worldly aspects like religion, politics, social aspects and mental upheaval and inner conflict of human heart. Traversing through these phases of life, he steps into the ocean of love for mankind and brings out the pearls of ultimate charm-peace and devotion.
He is quite mystic, philosophical and sensitive in his compositions. He believes in 'To be and not to be'. He knows the truth of life i.e. nothingness. He laments why the civilized man fights for materialistic gains when we are to go empty handed. He writes:
"If everything comes to naught
Then why is this clash of civilization
Borders are civilized captivity
Speaking of global village is a prank
Luxurious life lacks smiles"
Abu is quite transparent in his writings. He has a clear vision and considers love as pivot of life and only it can solve all problems of life. In his anthology 'Poet Prophet Lover' he has beautifully crafted three long poems like scenes of a drama creating different situations. In the first one love is presented as a life giving source where medical science, words of wisdom and sermons fail. In the other, love brings peace and harmony amid the clash of ego of experts, scientists and politicians. He clearly indicates that the fanaticism and orthodox views divide the human beings. Only love can touch the chord of heart and unite. In the third situation he has generated a fascinating scene of paradise where all the material charms of life are present, still the inhabitants feel restless and stale. Poetry, religious discourses are unable to bring the ultimate charm. The lover's flute playing the music of love makes the paradise a place of joy and the ultimate leisure and pleasure.
The writing style and choice of words of Abu is natural and spontaneous. He is eloquent and distinct in conveying himself. The spirituality, the mysticism, soaked in love, flows from his innerself, pours on pages to be transmitted among readers. If he feels he has precisely conveyed in two lines what he wants to convey, he doesn't write more to elaborate it. His poetry is spontaneous overflow of his feelings with the wisdom of brevity which is the soul of wit. Just see his short pieces with complete sense:-
"I don't want to get back my heart
I want to love you only
Not to barter in mart."
"Birth and death are liberty
Life is captivity."
"The sky
Cries
The rainbow
Giggles."
It is how he conveys his thoughtfulness that has been described in bulky sacred books. His variety of thoughtfulness and flow of writing captivate the readers and allure them to be drenched in the showers of love as his motive is to spread the fervour of love to transform the human beings so that they turn humane.
These anthologies are brilliant a poetic treat to the readers serving variety of dishes of thoughts sprinkled with the flavour of love to be etched on the heart and soul.
I wish the author will excel himself in future with the benevolence of Almighty!
Love and blessings