For the past decade, Bangladesh has been a regional force in terms of growth managing to lift itself from the least-developed country category. This became possible for a number of drivers like the RMG sector, foreign remittances, etc. However, going forward, the need to diversify the economy is immense in order to sustain this growth. Strengthening other dormant sectors is a necessity more than a choice. With the natural beauty of the Sundarbans, one of the largest mangrove forests in the world, and Cox's Bazar Sea Beach, the longest in the world, and many more, the country's tourism industry bears huge potential for catering to local and foreign travellers big time
Tourism's contribution in national economy
The contribution of the travel and tourism sector has been on an upward path from the year 2000, even though there have been significant ups and downs. In 2019, the sector contributed 4.4 per cent of the GDP.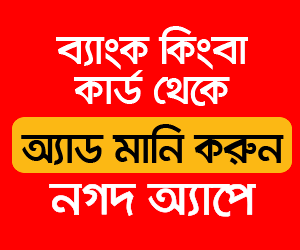 The World Travel and Tourism Council (WTTC) predicts that by 2023 Bangladesh's tourism sector will employ about 1.7 million workers, roughly 4.2 per cent of the country's workforce. The World Economic Forum (WEF) reported in 2019 that 97 per cent of the tourists are of local origin, making Bangladesh an unpopular travel destination among foreigners.
However, the country's domestic travel spending saw a decline of 33.9 per cent – from Tk 686.5 billion in 2019 to Tk 453.8 billion in 2020. Meanwhile, foreign tourist spending in Bangladesh dropped by 59.7 per cent in 2020 – decreasing from Tk 30.3 billion in 2019 to just Tk 12.2 billion in 2020.
Underlying challenges
Bangladesh is a challenging destination for travel enthusiasts due to the shortage of real-time information. Travellers are often not aware of much cheaper options of transportation and accommodation, ending up paying more than they should.
In renting hotels, tourists don't have the scope to compare their requirements and the charging fees due to the lack of online presence of many hoteliers. In many cases, making phone calls is the only medium of communication, which is, ironically, responsible for most occurrences of miscommunication. Practically, the entire tour planning process is time-consuming and out of the control of the travellers, which are some of the key discouraging factors to travel in Bangladesh.
The COVID-19 pandemic has upended the global tourism industry through long periods of shutdown. Not only was international travelling at a halt, but the local supply-side was affected as well. Prolonged lockdowns drove away many small and medium tourism businesses from the market as they could not cope up with the new normal of taking activities online.
Food delivery, ride-sharing and courier services flourished during the pandemic by taking their businesses online. This enabled the consumers to compare prices in a transparent manner and opt for the best option. Although lockdowns have been lifted in most tourist destinations, both abroad and local, there are certain COVID-19 restrictions put in place by the authorities.
There is a growing need among travellers to know about these restrictions and travel agencies could capitalize on this demand by providing necessary information online, raising their digital reputation. This is a good learning opportunity for the tourism industry that can help sustain it in times of shocks.
Changes were present globally
However, big global travel agencies envisioned the change quite a long ago. Travel giants like Airbnb, Trip.com, Booking.com, Expedia Travel, etc. digitised their services gradually and are now present online on the whole.
A report by market research firm eMarketer forecasted a 11.7 per cent rise in worldwide digital travel sales by the year 2021, 3 years ago. Although the eMarketer forecast didn't materialise, thanks to the pandemic, the global travel industry has changed radically since 2019.
The current online travel market size is near USD 450 billion which is estimated to go near USD 700 billion mark by 2026, according to a market research by Ireland based market research agency Research and Markets.
The other good news for Bangladesh and its Asian peers is that the current market is dominated by Europe and North America which is predicted to change. According to the World Economic Forum, a paradigm shift is imminent and the industry growth will be coming from Asia and the Middle East.
Bangladesh entering the picture slowly but steadily
With a lesson from the pandemic and a means to enhance their business future, travel agencies in Bangladesh need to cater to the needs of the rising, tech-savvy youth.
And here came Go Zayaan, an online travel agency, aiming to make Bangladesh a part of the global digitalisation of the travel industry.
The company addressed the most common issues of the local travel industry by making hotel, bus, flight booking fully online. Go Zayaan simply brought the analog travel industry online to end problems that customers face while booking travel offline.
Another innovation the company brought to the industry was empowering the tourists. With Go Zayaan, people can plan tours totally on their own. The entire travel can be customised as well.
The payment procedure is fully automated as Go Zayaan has partnerships with all prominent banks and mobile financing services.
The company also introduced Travel Loan for its customers, the first Bangladeshi travel tech company to do so. This will certainly encourage the local tourists to travel abroad with financial ease.
Go Biz program, a product designed for the corporates, is a program that provides one-stop, fully automated corporate travel solutions.
White-collar job holders, who remain at their toes all the time with their work pressure, often make little time to think and plan a tour and then arrange everything offline. Such initiative can help them big time.
A vision to go big
Go Zayaan's innovation and services catered to satisfy the consumers will attract foreign tourists in Bangladesh since managing a tour here won't look that difficult anymore.
Considering the fact that the travel industry is supposed to grow in Asian countries in the future, and the necessity of diversifying Bangladesh's economy, a tech-based travel industry is the need of the time.
Bangladesh's potential to develop the tourism sector is endless. Although the neighbouring countries like Sri Lanka, Nepal, and India are miles ahead; and it is normal considering the fact that those countries have emphasized digital travel sales attracting foreign tourists for quite some time.
The names of the Indian online travel agencies like Yatra, MakeMyTrip, etc. are well-known in the neighbouring countries as well. They are now reaping the fruits of the seed they sowed.
For Bangladesh to flourish, travel agencies must adopt digital technologies and cater to informational needs swiftly online. And companies like Go Zayaan, which are entering the picture with innovation and unique ideas, are surely strengthening that hope.