The rebellion of Kazi Nazrul Islam, the Rebel Poet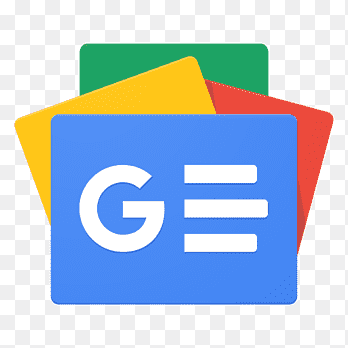 For all latest news, follow The Financial Express Google News channel.
It was the unwaveringly vocal stance of Kazi Nazrul Islam (May 24, 1899 - Aug 29, 1976) on many sensitive issues of his time in the 1920s to early1940s, which made him a major poet of Bengal. The year was 1929, when Nazrul was accorded a public reception at Albert Hall in Kolkata. He was then 30, with Rabindranath Tagore reaching his pre- twilight zone. The iconoclastic poem 'Bidrohi' (The Rebel) by Nazrul had been making surges of an unprecedented humanism among the readers. As the young Nazrul made an impassioned appeal to his admirers to come above all narrowness and orthodoxies, the poet proved to be blessed with a meteoric transcendence.
The Albert Hall audience didn't fail to discover a flamboyant yet sensitive self in the young and youthfully mature Nazrul. It was unique to the Bengalee Rebel Poet. Perhaps few of the poets in the 20th century could claim to have the capability to command the creative spontaneity as shown by Kazi Nazrul Islam. Tagore was then 68, deeply engrossed in his meditative search for universal peace. Critics had already identified in this quest a thirst for spiritual fulfilment and the victory of humanity. Both Tagore and Nazrul had a lot of things in common. But the poetic expressions and the attitudes towards things mundane were different from each other. Despite their being expressly eclectic, they were able to create their own worlds. Tagore's spiritualism was largely taken from his life-long love for the oriental search for 'the beyond'. Nazrul had been engaged, with no pretension and allegorical mist, in his innate noble mission of highlighting the human dignity.
Nazrul displayed his forthrightness while celebrating the ordinary man's inner strength. Tagore's artistic celebrations were largely confined to nature; but being a lover of humanity he had also tried to remain in close contact with humans. In comparison, the empathy for common people, especially those belonging to the class of the plebeians, had overwhelmed Nazrul since his early youth. Critics having so-called refined backgrounds may have taken exception to this trait nurtured by the poet of the masses. The poet didn't lose his patience, nor did any spell of fatigue overcome him. It was during this confused and creatively ripe phase, Kazi Nazrul Islam composed his immortal poetic work 'Bidrohi' (The Rebel). Almost in the spell of a creative trance, the 23-year-old Nazrul composed the 139-line poem in just one night in the last week of 1921. Viewing against the backdrop of the world literature, no such creative event had ever occurred before. A few poems by the pre-Romantic English poet William Blake were credited with being 'inspired'. Most of them were short pieces. It was Kazi Nazrul Islam, who first set the instance of composing a long poem in one sitting. The multi-layered poem used multiple rhymes and metres and a quasi-musical tone. Nazrul aptly called the poem 'The Rebel', and the readers began lovingly calling him The Rebel Poet.
Opening a new era in Bangla poetry, 'Bidrohi' remained unique in itself. The poem first appeared in the 'Weekly Bijli' in January, 1922. In the same year, the poem appeared in 'Moslem Bharat', 'Probasi' and 'Dhoomketu'. The angry reaction of the British colonial government to the poem's publication, and the hostilities let lose by it, only contributed to making 'Bidrohi' a watershed in Bangla poetry. The banning of the poet's book 'Ognibina' that contained the poem 'Bidrohi' was a major event in the poetic career of Nazrul. For his rebellious stance, the colonial government sent the poet behind bars. The poet started an indefinite hunger strike inside jail. People of all classes expressed their anger by participating in a mass protest. Rabindranath Tagore didn't remain silent. He sent the poet a telegram. It said, 'Break hunger strike. Bengali readers want to see you free'. The Rebel Poet ended his strike after a few days. However, the ban on 'Ognibina' remained in place for some more time. A number of some other poetry anthologies also came under the government ban order. The poet had to continue to draw the ire of the colonial government throughout his whole career. This was unprecedented in the then sub-continent.
An important aspect of Nazrul's writing career was the stranglehold of poverty. He couldn't see even a tolerably solvent life. But a genuine poet as he was, despite being mired in myriad types of privations, he bought a private car all of a sudden. He used to bear his family expenses with the money he would earn as royalty from his books. However, his earnings that began increasing overnight as royalty from his innumerable songs continued to go up. Nazrul bought the car to show his acquaintances that he could finally free himself from poverty. The abrupt manner in which the whimsical poet purchased the car was followed by bad times when he had to sell the vehicle --- in a short time. Throughout his 23-year creative phase, the Rebel Poet remained a recklessly profligate and happy-go-lucky person. But while at his writing table, his friends and family members found him to be absorbed in his work like a saint in meditation.
In his short writing career, the poet proved himself a prolific author. Apart from poetry, Nazrul wrote over two thousand immortal songs, short stories, novels, plays, essays, nursery rhymes, musical plays, cinema-scripts and dozens of related pieces. He also edited traditional newspapers and literary journals. Considering himself as a socially aware person, the poet brought out the Daily Nobojug, half-weekly Dhoomketu and Langol. Before falling ill in 1942, Nazrul amazed his close circles by his trance-like creativity. In mere 23 years, his career witnessed the publication of 22 poetry collections. He also translated Rubaiyyat-e- Hafiz and 'Ampara' into Bangla from Persian and Arabic respectively. The list of original Bangla poems by Nazrul is topped by 'Ognibgna' (1922). The other books coming in quick succession include 'Dolon-chapa' (1923), 'Bisher Bashi' (1924), 'Bhangar Gaan' (1924), 'Chhayanot' (1925), 'Samyobadi' (1925), 'Phoni-monosa' (1927), 'Sonchita' (1928), 'Chokrobak' (1929), 'Sondhya' (1929), 'Proloy-sikha' (1930), 'Nirjhor' (1935). A few other books appeared posthumously.
Nazrul composed different types of songs, mostly chorus, championing the spirits of change, revolution and resurgence. He himself put tune into them. These songs comprise a significant phase of the poet's creativity. Some of Nazrul's popular mass songs equal those of Tagore. At the same time, Nazrul wrote scores of love songs. He himself put tune into them, which are mostly based on classical Indian ragas. The themes of these songs have picked different states of the poet's mind, which range from loneliness, desolation, pathos to solitude and psychological trauma. Different from Tagore's plaintive yet subtly Western ambience, Nazrul infused into his songs lots of Indian raga-based tunes. However, he didn't avoid highly rhythmic songs altogether. A remarkable feature that critics discover in the poet's songs is his generous use of Arabic and Persian terms and images. This feature makes the songs of Nazrul unique and unparalleled.
One year after the 1971 independence of Bangladesh, Kazi Nazrul Islam was accorded the honour of being the National Poet of Bangladesh in 1972. It was a great honour, which the Rebel Poet fully deserved. Following the spontaneous and endless love people showered on him during his youth and late-youth, punctuated, though, by criticism coming from a section of detractors, Dhaka felt proud of being able to celebrate the poet's overall contribution to Bengali literature, and the nation's unique cultural identity.