It's already December; the tranquillity of misty mornings, the gloom of falling leaves and the serenity of velvety nights whisper the arrival of winter.
Our clandestine longing for this season has been answered at last. And before the season fades away two months from now, don't forget to make your winter checklist of activities.
Badminton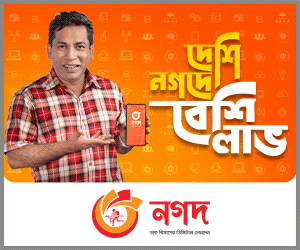 During winter, the urban youth in our country screams, "Tis' the season for … badminton!" Dhaka's Oligoli (alleys) are seen buzzing with people playing badminton with rackets in hand, shuttlecocks flying around in chilly winter evenings.
Mohammad Habib, a 3rd-year student of Economics at Chittagong University (CU), says, "Badminton is hardly played in any other season of the year. But when winter arrives, I join with my friends to play the sport and I bet it's everyone's favourite winter activity."
The best part is, if you don't have enough open space to play badminton, you can arrange makeshift courts in backyards, garages and even in lanes, in almost every neighbourhood.
Unleashing the inner explorer
Winter is a wonderful time to pack the bags, embark on epic trips to the country or the seaside, and capture the moments in photographs.
It's an opportunity to reconnect with your inner self and with your loved ones. To enjoy wintry nature's intrinsic beauty, you can go to popular destinations like Cox's Bazar, Saint Martin's Island, Kuakata, Rangamati, Bandarban, Sylhet, Sundarbans, and the Chittagong hill tracts.
Dhaka residents who can't go that far for personal reasons can make a trip to Jahangirnagar University to have a hangout with the migratory birds.
For Mesbah Uddin Dipu, a graduate from the History department, CU, travelling ushers in winter vibe.
"My favourite winter travel destinations are Sajek Valley in Rangamati, Nafakhum-Amiakhum waterfalls in Bandarban and Ratargul swamp forest in Sylhet."
These spots are beautiful all the year round but winter makes them special, thinks Mesbah.
On the other hand, Shree Bishwajit Bhowmik, a 3rdyear student of Marketing at Dhaka University (DU), is in awe about the rural areas' new picture in the winter.
"I must say there's something incomparable about taking a walk in the misty meadows of rural Bengal. You've got to try it at least once in your lifetime," he leaves a remark for the permanent city dwellers.
Bengali winter delicacies
Nothing says winter like a table decorated with mouthwatering delicacies like pitha (rice pies), fresh date juice, succulent duck meat, as well as crunchy new vegetables.
You may usually prefer pitha that are made of sweet ingredients. However, there are many pitha that are served with savoury condiments like dry fish paste, mustard paste, chilli paste and duck curry.
Popular pitha like Bhapa pitha, Chitoi pitha, Mera pitha, Puli pitha, Chhita pitha, Patishapta, Teler (Pakon) pitha, etc. make the winter complete, is an understatement.
Omar Faruque, a marketing major at Dhaka University – who is a Dudh Chitoi fan, shares his family tradition of pitha making.
"When it's winter, we greet our guests with various types of pitha. Everyone in the family gets together to partake in making these delicacies."
Every year, different organisations arrange 'Pitha Utsab' where participants from different regions serve their regional and traditional delicacies. On an idle winter evening, a pitha utsab is the place one would love to visit.
Reading is pleasant in winter
Imagine a chilly, calm and cosy winter morning. You might want to miss out on your office, class or any routine work to remain on the bed, wearing a pair of fuzzy socks, sipping on a cup of frothy hot coffee and reading Pablo Neruda poems. Ah, sounds great right?
Md. Rashedur Rahman Rana, who studies Mechanical Engineering at Rajshahi University of Engineering and Technology (RUET), recalls that he read several books of his favourite authors during the last winter. He suggests, "Even if you're not a bookworm, give it a try and delve into a book that has been on your list forever."
Cosy indoor evening
When it's too cold to venture outside, plan some indoor activities to beat the cold-weather blues. You can throw a backyard BBQ party which is trendy nowadays.
If you can't decide on the recipe, try anything spicy that offsets cold and gives you a fire inside.
Or, "Watch a movie or perhaps a miniseries with family and friends while having light snacks," recommends Emon Islam, now a freshman at DU Tourism and Hospitality management department.
"You can select something that'll get the viewers hooked - from genre pantheon ranging from comedy and drama to thriller and suspense," he adds. Such a watch party is best suited on a winter evening.
For an extra bucket list-worthy experience, you can arrange a board game tournament, starting from Ludo and UNO to any card game of your preference.
Winter shopping
The list will be incomplete if winter shopping isn't included. Winter in our country is a season of festivity with wedding ceremonies, picnics and cultural programs happening everywhere.
To avoid the confusion of what to wear before attending those events, buy a few wardrobe pieces beforehand that'll keep you warm and stylish.
Samia Akter, a DU marketing student, thinks, "One crucial tip to keep in mind would be to consider the nature of the event– is it a decidedly Western-themed or deshi-themed event? And also take into account your personal preferences."
Indeed her suggestions are important as aligning with the event is as important as aligning with the season.