Lightcastle Partners and sheba.xyz recently carried out a survey on small and medium enterprises (SME) in Bangladesh to gauge the damage done by the pandemic on them. The facts are sobering. The thrust of this article, however, is a proposal to set up a technology-enabled exchange where lenders (banks) and borrowers (SMEs) can come together. This will help break down geographical and cultural barriers. The two parties will be separated by a click only, something along the lines of a stock exchange.
SMEs, as a group,are significant for the Bangladesh economy. To quote certain statistics from above survey, the sector:
A. Is responsible for the employment of 7.8 million people,

B.Provides livelihood to 31.2 million people,

C. Contributes $79b (comprising 25 per cent) to our GDP,

D. Boasts of more than 6 million enterprises (including micro-enterprises), and

E. Generates 2 out of 3 employments in the private sector.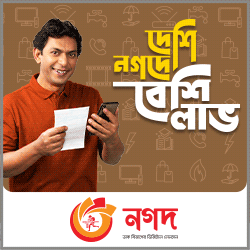 The share of SMEs in the GDP of our peer economies-Viet Nam, Sri Lanka and Cambodia-are greater at 40 per cent, 52 per cent, and 58 per cent respectively. Even India is ahead by 4 per cent.
In addition to its directive to commercial banks to channelize 20 per cent of all fresh disbursements to SMEs,Bangladesh Bank encourages lending to this sector by means of different programs, re-financing scheme being one.
Many banks are now learnt tobe trying hard to reach out to this under-served but promising segment of the economy.One reason being that banks are awash with liquidity. At the same time SMEs are hungry for both growth capital and day-to-day financing. The proposal will be an extension of participating banks' marketing efforts.
From the banks' viewpoint, there are two significant hurdles to lending to SMEs:
Information asymmetry, and
The higher cost of collecting information, and servicingsmall clients.
The clearing house for SME loans is intended to corral enterprises spread throughout Bangladesh.A welcome by-product may be that many enterprises in the informal sector will be prompted to transition to the formal sector with all its attendant benefits. Many small business owners hesitate to step inside the plush air-conditioned offices of bank loan officers. It is also true that preponderance of small enterprises in Bangladesh gets brushed aside as our bankers line up outside the big corporate houses in search of easy profits. Some big corporates do not hesitate to take advantage of this trust and default on a large scale.
As the apex body, the SME Foundation is best placed to sponsor the exchange.The initial investment in systems and infrastructures may be recouped by charging a fee per click.
One drawback of the plan is that loan sizes have to be standardized, for instance BDT 1 lac, 2 lac, 5 lac and so on. Participating banks will have the opportunity to showcase their products, including any special deals. Details to be included are amounts, preferred industries, interest rates, handling fees, securities and guarantees, and terms and conditions.
Entrepreneurs will be motivated to pitch their case in summary form. As both sides start to trust one another there will be myriad tweaks to the system turning it into aneffective institution with far-reaching consequences. The business owners will be motivated to make themselves computer-literate and may even employ professional accountants to minimize the information asymmetry mentioned above.
The writer is an ex-banker