Although no decision has been taken yet to open primary schools shuttered since the pandemic began in early March, the Ministry of Primary and Mass Education has prepared a set of health guidelines to be followed when they reopen. Sure enough, the guidelines have been prepared following the Covid-19 health protocols as recommended by the World Health Organisation.
However, formulation of laws, rules and provisions is one thing and their implementation is a completely different proposition. Mask wearing in public places has been made mandatory. Particularly in cities and towns and on public transports and other crowded places where physical distancing cannot be maintained for unavoidable circumstances, the benefit of mask wearing is universally recognised.
But alas! Compliance is conspicuous by gross negligence of the provision. People in this country alone are not to blame for this omission. At least no group here has brought out rallies to protest against mandatory mask wearing. From the United States of America to Germany to Great Britain, different groups have not only defied this most useful health protocol but also held street demonstrations against it.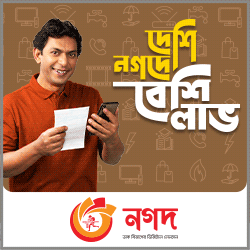 Now when the youth and adult people give a damn to the health protocols in the face of the real danger, what can be expected of unsuspecting innocent kids who are yet to be familiar with the ways of the world? They are not expected to appreciate the changed realities so much, especially when they meet their friends after such a long absence.
Then there are some practical problems facing schools in varying degrees. Of the total 65,500 government primary schools in the country, as many as 6,546 have only one classroom and 2,809 have just two classrooms. Besides, there are kindergarten and non-government schools. The guidelines finalised provide for two students' sitting arrangement on a bench in the interest of maintaining physical distancing. How practicable is this? When five to six students have to sit on a bench in a class, the new provision will require more space and accommodation for more benches even if classes are held in two shifts or on alternate days. Spaces in a classroom cannot be enlarged suddenly.
Next comes the question of hand-washing arrangement together with cleaning and sanitisation of benches, desks, tables and chairs in between two shifts. Such arrangements will need a good sum of money. Who will bear the expenses? Although the indication, as given by an additional secretary of the ministry, is that the government, school committees and others will do. Now who these 'others' are needs to be clarified. Cleaning and disinfecting office and classrooms once or twice daily are no mean task and will require a handsome fund. This cannot be bypassed as a trivial or small matter.
Next comes the question of teaching staff. According to the Directorate of Primary Education's Primary Education Annual Sector Performance Report, 749 government primary schools run with only one teacher, 1,124 with two teachers and 4,018 with three teachers. How can one expect maintenance of discipline and health protocols on the part of a skeleton staff? When schools do not even have the required infrastructure and teaching staff, fund constraint is likely to be the reason behind those.
However, one saving grace may be the location of those incomplete and poor school facilities in remote areas where coronavirus has not made its presence felt at all. This benefit may be eroded by the fact that quite a few well built school buildings with adequate facilities have been devoured by the Padma and other rivers in different areas of the country. The majority of the village schools may yet avoid infection because of their natural settings and zero possibility of contact infection.
This natural immunity is unlikely to apply to schools in crowded cities and towns. In this context the American experience may be illuminating. In the four weeks following reopening of schools in Georgia, Mississippi, Tennessee and Indiana, there has been a 90 per cent increase in the number of Covid-19 cases among children in America, according to American Academy of Paediatrics and the Children's Hospital Association. Cluster of virus cases were detected in Florida Georgia and Mississippi schools within days of starting classes. Authorities of several schools in Alabama, Georgia, Indiana, Mississippi and Oklahoma were forced to send students, teachers and staff members to quarantine following detection of 230 Covid-19 cases linked to their educational institutions. Many schools in several states planning to open soon had to change the decision.
Certainly not a rosy picture! If American schools with no shortage of fund and other facilities could not avoid spread of the disease among children attending schools, the threat of the disease's contagion is likely to be far greater here. The declining number of infections may prompt the authorities to opt for opening primary schools. But the number is small because tests are limited. If the tests could be carried out in the region of 40,000 to 50,000 a day, the picture would surely have been different.
True, Covid-19 cases among children are less likely to be fatal but as carriers of the disease they can prove highly dangerous to elders in their families. So, before opening primary schools, the American experience and their potential threat should be properly analysed.