Pharmaceutical imports into Bangladesh have been steadily on the rise over the last several years. In fact, in contrast to its export value of US$129.95 million, Bangladesh imported pharmaceuticals valued at US$280.50 million during 2018-2019 (i.e., more than twice the exports).
Before going to examine the matter further, a broader and macro level look at the world's top importers may be helpful. The total pharmaceutical product imports in the world was valued at US$ 667 billion in 2019. [Figure-1 shows the top exporters according to estimates made available by http://www.worldstopexports.com/[that used data from Central Intelligence Agency, The World Factbook Field Listing: Imports - Commodities, International Trade Centre, Trade Map and Investopedia, Net Exports Definition.]
Only 15 countries dominate the import market carrying 75 per cent share. All other countries in the world together imported only US$ 167 million worth of medicines. Among the large importers, the USA, Germany, Belgium, China, Netherlands and Switzerland carried 5 per cent or more of the import market share. USA ranked first and imported $128 billion [19 per cent of world's share] and Germany ranked second by importing $59 billion [9 per cent share]. Next came Belgium (7 per cent), China (5 per cent), Netherlands (5 per cent), Switzerland (5 per cent) and they were then followed by the UK, Japan, Italy and France-- each at around 4 per cent.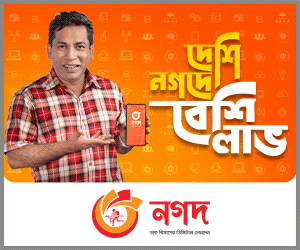 No African or Latin American countries were listed in the top importers league. China and Japan were the only two Asian goliaths that imported about 5 and 4 per cent of the world's share respectively. The other large populous countries in the world -- India, Indonesia, Pakistan and Bangladesh from Asia; Nigeria, Ethiopia, South Africa, Egypt and Congo (Democratic Republic) from Africa; Brazil and Mexico from Central and South America were not included in the list of top 15 medicine importers.
This suggests that population size is not the strongest determinant to estimate the needs for pharmaceuticals in a country. Does this imply that economic conditions (e.g., purchasing power or per capita GDP) a stronger determinant to understand this demand of pharmaceuticals in a country? Does it mean some of these countries have actually built strong in-house medicine producing capacity? Or, does it indicate that large population segments in these countries still depend on alternative medicines for treating their ailments? Lack of buying capacity of its citizens may not be the singular reason for a country for not being a major consumer of modern medicines as common-sense may hint.
Intriguingly, some of these countries are major medicine exporters and importers at the same time. Germany, Switzerland, USA, Ireland, Belgium, Netherlands, France, Italy, UK, Spain, China and Canada are countries that are major exporters as well as importers in the world. Export value is higher than import for Germany, Switzerland, Ireland, Belgium, Netherlands, France, Italy whereas import value is more than export value for USA, China, Canada and Spain. Whereas Denmark, India and Singapore are largely exporting countries (export is much higher than imports) and Japan, Russia and Australia are largely importing countries (import is much higher than exports).
Now coming back to Bangladesh's trading partners, where does Bangladesh bring its medicines from? Country-wide data were available only up to 2015 [Sources: ITC calculations based on UN COMTRADE statistics. Data was missing for year 2014]. In 2015, Bangladesh imported medicines from Denmark (27 per cent of its total imports), Belgium (11 per cent), Switzerland (11 per cent), Germany (8 per cent), India (7 per cent), USA (7 per cent), France (5 per cent), Korea (4 per cent), Netherlands (4 per cent) and China (3 per cent). From all other countries not listed here, Bangladesh imported the rest 13 per cent.
Knowing about the major global importers may help Bangladeshi manufacturers since they are eager to find prospective export destinations. The slow and uneven movements in export volume and value certainly suggest that the local companies do not conduct extensive homework and research to identify and target their export markets.
However, it is true, a country being a big exporter of medicines does not necessarily mean it is not importing a hefty amount simultaneously. Several countries are big exporters and importers at the same time. One explanation can be that these countries have focused on exporting high technology, greater value- adding products while importing only low technology, low value-added products, and possibly cheaper generics. They may be manufacturing and exporting only novel and patented products which are exceedingly profitable and have lost their attention and interest on generics.
Due to a dearth of detailed data on the exact products Bangladesh is currently importing, it is difficult to comment how Bangladesh can gradually build the capacity to lessen its import volume and value.
Is this the time for local manufacturers to invest considerably in research and development (R&D) given this sector's maturity, saturation level, capacity, and accumulated wealth? Newer and targeted drug delivery systems will be highly sought after as treatments will become highly personalised in the coming years.
Can the pharma sector - in addition to their search for discovering rewarding overseas markets- become serious about developing, expanding, and penetrating the whole domestic market? Per capita spending on health and medicines in Bangladesh when compared to other countries of similar economic standing are nowhere close to be satisfactory. Why is it so? How can people from all quarters and corners of Bangladesh access timely, adequate, and high-quality medicines at an affordable price?
Most of the local pharma companies -- around 150 or so -- operating in Bangladesh survive on making generic medicines. Around 20 per cent drugs produced here are patented in other countries, which Bangladesh may not be able to make after 2033-- a deadline that was extended from the original 2016. If Bangladesh leaves the Least Developed Country (LDC) category in 2024, it will likely lose access to a special World Trade Organisation (WTO) waiver that exempts the industry from the Agreement on Trade-Related Aspects of International Property Rights (TRIPS).
Time is running out for Bangladesh's pharmaceutical sector and this industry has neglected to act quickly enough to make the most of the opportunity.
Hasnat M Alamgir is Professor, Department of Pharmacy, East West University,
Dhaka, Bangladesh.