Bangladesh has come a long way from an economically impoverished nation to its present stage where it is now cited as the emerging tiger of Asia. The indicators of the country's rate for poverty, mortality, literacy, GDP and economic growth have all been in favour despite many setbacks the nation struggled through since its independence. The resilience and ability to sustain the economic growth during the pandemic has also put Bangladesh under the spotlight in several studies conducted by numerous international economic development organisations, including UNCTAD, World Bank, OECD, IFC and JICA. Bangladesh now fairs itself through its course to graduate from the United Nation's least-developed countries in 2026 and aims to become upper middle income by 2031.
A report from IFC indicates that private investment in Bangladesh grew from 15 per cent of GDP in 2000 to over 23 per cent by 2019, much of which is achieved by leveraging the country's comparative advantage of low-cost labour. Additionally, the success stories in its RMG exports and remittance earned from Bangladeshis working abroad have all played vital roles in economic growth till this point. However, the country now needs to consider a new round of reforms and set policies and strategies to develop and strengthen the private sectors and modernise them. Its focus should also be on devising a favourable economic climate and business environment to foster diversified and high-value export-led growth from various potential sectors and to offer these to the global market. As Bangladesh now paves its way through the next phase of progress, it needs to address the critical developments required for its private sectors to boost its growth, exportability and creation of quality jobs on a large scale. Job creation is very much essential and crucial for Bangladesh, where the majority age group of the population is youth (graduating from universities) and young adults (with the median age being 27 years), to accommodate the large number of educated workforces entering employment each year.
The government has already taken numerous praiseworthy measures to encourage more investments and prosperity of several private sectors over the last decade. The various fiscal and non-fiscal incentives, those introduced before and those proposed in the national budget for 2021-2022, are certainly promising for new and existing investments in various private sectors. While tax exemptions and tax holidays on making investments in various sectors such as assembly of home appliances, automobiles, IT enabled services etc. are certainly alluring, the investors require more than mere incentives to frame their decisions in making fresh or additional investments for expansion and diversification. One of the prime deciding factors driving their investment decisions is the prevailing infrastructure condition of the country. It is very comforting to see various mega infrastructure development projects gradually erecting and deemed to be positive for revolutionising and enhancing overall industrial activities. However, more investments are required for infrastructural progress for the private sectors to flourish and move beyond their existing capacity and capability and reach their optimum operational and functional stages.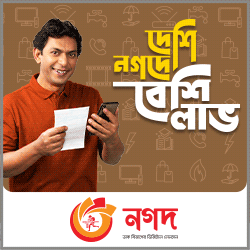 Significant investments and participation from the private sector in infrastructure development can make these projects more competitive and modernised, and optimised for industrial operations. It will also ease the quality of life and improve workforce productivity through enhanced efficiency and capacity as the country goes through rapid urbanisation. Strengthening rural connectivity is also vital for communication and mobility of goods and workforce across vast geographical areas, thus assisting in developing private sectors all over the country. In addition to upgrading and constructing new roads and highways, rail line connectivity also needs to be upgraded and expanded throughout the country for better supply chain and logistics management. Infrastructural development of improved modes of commuting, especially having inter-connectivity and connections with port areas, is pivotal for achieving a higher efficiency level from the 100 economic zones government is establishing across Bangladesh.
The country also needs to concentrate on improving its ranking in Ease of Doing Business index to attract more FDI. It is important to stress that FDI is key to bringing technical knowledge and skills. Such skills are required for up- scaling the manufacturing process of sophisticated and high-value goods and, at the same time, creating more technically skilful human resources through knowledge development and technology transfer to better utilise the demographic dividend. The government has taken measures to cater to the workforce requirements and necessity of skill development very seriously. It established National Skill Development Authority in 2016 to ensure the introduction and implementation of effective skill-education and training programs. The concerned authorities should now consider introducing standardised curriculums for vocational training to develop sound technical skills and knowledge in the vocational institutes across the country. Such a move is very much essential at this juncture for making the workforce better equipped with the skill sets required for manufacturing, assembling and dealing with technically sophisticated and high-value goods. Besides these, the government should also consider further reductions of import tariffs, make business-friendly regulations, improve corporate governance, and ensure better supervision to businesses across more private sectors than narrowing down to a handful of cherry-picked ones.
The consequences of Covid-19 pandemic and multiple lockdowns since March 2020 have pushed Bangladesh off its growth trajectory. The recovery period is uncertain, but much depends on vaccination and the strength of the global economy. One has to be very optimistic to imagine seeing signs of economic recovery before mid 2022 if the condition does not deteriorate further. Chances of greenfield investments (new investments from scratch) and mergers and acquisitions are least expected during this period and even beyond. It is deemed that the prime source of FDI will be more from reinvestments by existing investors. Thus, the policymakers need to focus on strategies for post-covid recovery and concentrate on policies to upgrade various private sectors so that more successful revenue-earning streams can be generated and attract reinvestments from existing investors. All these may cushion losses incurred during this pandemic period.
As Bangladesh lacks natural resources, the way forward in becoming an upper-middle-income country is very much dependent on the value addition of existing sectors and diversifying of other potential ones or creating new ones if possible. Bangladesh can start by looking at modernising the manufacturing process for RMG, leather and footwear, electrical goods and operations in assembly plants. Bangladesh should also consider tapping into the electronic and electric assembly industry, medical device manufacturing/assembly and other value-added sectors and formulate and devise necessary measures to encourage prosperity in these sectors. With the collaboration and involvement of government, policymakers, and the private sector, the journey ahead should be planned with more caution so that the dream of becoming an upper-middle-income golden Bangladesh can be achievable with ease and within the time frame.

Sabbir Hussain is an investment and business climate consultant of an overseas development partner organization.