Enough is discussed about the lack or inadequacy of research conducted at the public and private universities in Bangladesh. Oddly, almost nothing is said about research at the hospitals; research may not be initiated at the Upazilla Health Complexes but why not at those 500 or so bedded tertiary care private hospitals located providentially in the exclusive zones of Dhaka? Looking at those titanic, shimmering, fortress-like hospital buildings in Dhaka, many passing by people may easily confuse those with five star hotels.
Not even during these pandemic doomsdays, the medical community, other health professionals, policy and right advocates, government, consumer groups, newspaper columnists and television talking heads seem to be concerned to initiate, engage or motivate these hospitals to undertake research activities that may benefit the patients they care for their neighbouring community or the general population of the country. Is it the hospitals' lack of capacity, interest, resources or simply their ignorance about the importance of undertaking research?
The big question one may ask is why should a large hospital encourage or undertake research activities? Why would it let its doctors, dentists, pharmacists, nurses and other health professionals spend their time in research activities while they could just stay focused on providing only healthcare services and generate more revenue? Why should the management and owners of these hospitals develop and grow research skills among the employed healthcare professionals?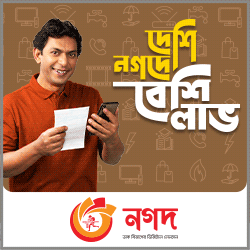 Research is fundamentally embedded in large hospital systems in most high or middle income countries, and the clinical and professional staff are actively engaged in conducting research to drive continuous improvement. High impact peer reviewed journal articles come out from these places that help health care providers and care recipients across the world. Why not in Bangladesh?
Research capacity building has been defined in the scientific literature as "a process of developing sustainable abilities and skills enabling individuals and organisations to perform high quality research", or "a process of individual and institutional development which leads to higher levels of skills and greater ability to perform useful research".
The benefits for professionals in hospitals participating in research are manifold. Published evidence suggests that at the clinician level, benefits may comprise 1) a better uptake of research evidence into their practice, 2) advanced critical thinking skills, 3) a culture of evidence-based practice, 5) more openings for career enhancement, and 6) higher prospects for pursuing higher education.
A synthesis of previous studies identify the following benefits for the hospitals engaged in research 1) superior and richer work practice and culture, 2) more attractive workplace to recruit brighter healthcare professionals, 3) better job and professional satisfaction among employees, 4) higher retention and less turnover of existing professional staff, and 5) achieving national and international reputation.
At the service level, having hospital professionals involved in research may positively impact the infrastructure and processes of patient care. A strong base of high quality research evidence is needed to inform the delivery of evidence-based healthcare and hospital based service planning and policy making. An additional benefit is able to evaluate and demonstrate the quality and efficiency of the healthcare services provided at a hospital.
Hospital professionals need to yield research evidence to validate the efficiency and cost-effectiveness of their service delivery models and other interventions, otherwise their work will be delegated to old-fashioned medical practice, they will struggle to maintain routine roles, or they will not be able to expand their skills and knowledge into new areas or expand their scope of practice.
At a larger societal level, benefits of clinicians at hospitals engaging in research include transformation of research findings into clinical practice that will improve patient outcomes as well as protect patient safety. Having healthcare professionals involved in isolating research questions that stem from real-life problems and gaps in clinical practice and assisting with developing research methods may increase the prospect that research projects will produce real-world solutions which will then be enthusiastically transformed into practice.
Medical professionals are driven to contribute to research by intrinsic and extrinsic influences. The most frequently reported persuaders, according to published research evidence, are those which 1) address difficulties in practice, 2) build the evidence base to update service delivery, 3) provide the finest possible care for patients, and 4) increase their job satisfaction and grow career opportunities.
The objectives of research capacity building at a hospital are to support health professionals' current know-how with corresponding research skills. This will enable them to add to the creation of high-quality research which will 1) advance the knowledge base of their profession, 2) validate the effectiveness of interventions, 3) inspire external research funding organisations, and 4) assist evidence-based practice.
Given the disgraceful conditions of many public hospitals in Bangladesh in terms of resource mismanagement, poor leadership, lack of oversight by the government's health ministry, overcrowding of patients, political squabbling of medical professionals, intense power play, lack of accountability, ineffective employee performance management system and often an indifferent attitude of care providers toward patient satisfaction, the large private hospitals with their fine and well-trained (and very well-paid) management, highly skilled and reputed professional staff and strong resource support can take the lead in initiating and building a hospital-led health research culture in Bangladesh-- be it clinical research, hospital efficiency and performance research, and safety related research or even public health research that may impart knowledge and create awareness in general population about a prevalent disease, its risk factors and possible interventions and then may focus on health promotion activities to bring changes in peoples' behaviour and lifestyle for disease prevention.
Hasnat M. Alamgir is a professor of Public Health.


[email protected]