Challenges of boosting private investment in Bangladesh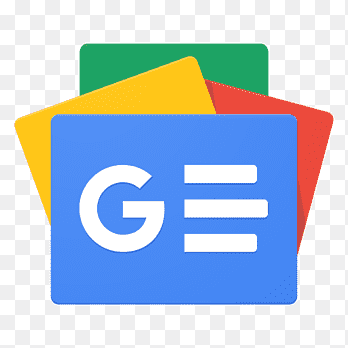 For all latest news, follow The Financial Express Google News channel.
There is no denying that private investment is imperative for long-term economic growth and development of a country. Bangladesh's economy is growing rapidly and developing gradually over the years, thanks to various national drives for attaining prosperity.
However, sustained poverty reduction and employment generation are two major challenges for the development process. It is recognised that private investment has possibilities of contributing to economic growth through employment creation and alleviating poverty. Hence, for creation of employment, substantial private investment should be ensured.
Bangladesh is expected to graduate from LDC (least developed country) and will be able to enjoy 'Developing Country' status by 2024. The country has targeted to achieve GDP (gross domestic product) growth rate of 9.9 per cent and to become a high-income country by 2041. In between 2024 and 2041, the country is also supposed to achieve SDGs (Sustainable Development Goals) by 2030 and become upper middle-income country by 2031. Moreover, a very nearby target is to achieve middle-income country by 2021 when the country will be celebrating its golden Jubilee of independence. However, the country has only 22 years in hand from 2020 to 2041 to achieve the aforementioned targets.
Despite such targets with a limited time left for attaining them, there is no expected rise in private investment in the country in recent years. Nonetheless, investment to GDP ratio was 31.56 per cent in FY 2018-19, out of which 23.40 per cent came from the private sector and only 8.13 per cent from the public sector. In absolute term, the total amount of investment stood at Tk 8.0 trillion in the FY 2018-19, out of which the private sector investment contributed Tk 5.934 trillion or almost 75 per cent of the total investment. This indicates that the private investment is essential for continuation economic development and rapid growth of the economy.
During the last decade, total investment to GDP ratio increased to 5.33 per cent, out of which private investment growth was only 1.84 per cent while the public investment has increased by 3.5 per cent. While the public investment has soared to some extent every year, the private investment has stagnated at around 22-23 per cent of GDP.
In such a context, building and maintaining quality infrastructures, removing bottlenecks in doing business, bringing political harmony, accelerating decision-making process, removing corruption and ensuring good governance, advancing quality of human capital and reforming investment promotion-related policies are some challenges that have implications on private investment. Among these challenges, ensuring quality infrastructure and reducing bottlenecks in doing business are two major challenges in boosting the private investment.
Quality infrastructure is considered a prerequisite for development of a country through support to trade link, urbanisation and industrial growth which, in turn, accelerate GDP growth. In another perspective, quality infrastructure accelerates economic activity and accordingly overall growth by advancing private investment, reducing production and transaction costs, and expanding agricultural and industrial productivity. However, in terms of quality infrastructure development, Bangladesh is far behind in South Asia.
The Global Competitiveness Index, conducted by World Economic Forum, measures national competitiveness base on 12 pillars: institutions, infrastructure, ICT adoption, macroeconomic stability, health, skills, product market, labour market, financial system, market size, business dynamism and innovation capability. Bangladesh has ranked 105th out of 141 countries in the Competitiveness Index in 2019 as against 103rd position in 2018.
In in terms of infrastructure, the country ranked 114th in 2019 which was the lowest among South Asian countries. Sri Lanka ranked 61st. India 70th, Pakistan 105th and Nepal 112th.
The second major challenge to boosting the private investment in the country is to reduce bottlenecks in doing business. However, the Ease of Doing Business report by the World Bank measures business regulations and their enforcements across countries and selected cities. The Doing Business report 2020 covers 11 indicators: starting a business, dealing with construction permits, getting electricity, registering property, getting credit, protecting minority investors, paying taxes, trading across borders, enforcing contracts, resolving insolvency and employing workers across 190 countries.
The country ranked 168th out of 190 countries in Doing Business 2020 compared to 176th position in the last year. Thanks to better performance in the areas of starting a business, dealing with construction permits, getting electricity, registering property and, getting credit, the country improved in doing business ranking this year. Regardless of improvement, the country's ranking was the lowest in South Asia only excepting Afghanistan. India has been placed at 63rd position, followed by Bhutan at 89th, Nepal at 94th, Sri Lanka at 99th, Pakistan at 108th, the Maldives at 147th, and Afghanistan at 173rd.
The country's low performance in the Global Competitiveness Index as well as in Doing Business, indicated that poor business environment is responsible for sluggish growth in private investment. Therefore, improvement in business environment through ensuring of quality infrastructure, reduction in bottlenecks in doing business, removing corruption and ensuring good governance, advancing quality of human capital and reforming investment promotion-related policies should be main concerns for boosting the private investment. However, the country should not forget that boosting private investment is essential not only for addressing our present concerns but also our for ensure future economic development.
Md. Tuhin Ahmed is a Research Associate at South Asian Network on Economic Modeling (SANEM).