Antonio Guetteres ruffled quite a few feather in choosing the middle of last year to make an impassioned appeal to address Climate Change. The timing seemed all askew what with the pandemic raging in full fury and the US Presidential elections running a sticky course. The United Nations Secretary General based his assertions on a damning report that further highlighted the direness of the situation notwithstanding a slump in energy and fuel consumption. It was a calculated gamble that Joe Biden rather than Donald Trump would win the elections. The resultant 180 degree shift in priorities of the United States government was expected. Or is there a question whether Guterres had reliable information on the outcome? There are several conspiracies theories over the Biden victory that suggest people's votes don't matter much anymore.
Later this year the COP conference is expected to be held in Glasgow, UK. Preparatory to it, Biden dispatched his special envoy John Kerry to several countries to drum up support. Part of Kerry's remit was to meet with Bangladesh Prime Minister Sheikh Hasina. Hasina has emerged as a leader for vulnerable countries most likely to be impacted. That she has moved ahead, in the absence of Global Funding to launch the country's mitigation plan puts her on a different plane altogether. Again, the Kerry visit was seen by some as a nudge for Bangladesh's support for the QUAD initiative as well as the 'Build, better' initiative launched by President Biden. That the 'Build, better' initiative's climate change forum was attended, virtually by Sheikh Hasina has significance that hasn't been lost to many. Shrewd tactician that she is, the Prime Minister continues to balance the India-China-US exhortations with aplomb.
The crux of all COP meetings so far has been inclusive involvement of governments and stakeholders. Stakeholder expectations have to be tempered given that governments must convince big business to tag along. With Trump at the helm in the US, agreement was impossible. It's a different story with Biden. His administration, unlike Trump hasn't made a song and dance of engagement. The results are there to see. Chevron and Shell have both agreed to readjust their business models by increasing investments in renewables, Chevron by $32 billion. What was more important is global oil companies announcing that there would be no new ventures in fossil fuels. As per what they said it was driven by their stakeholders's desires. By itself, that was a massive achievement. Prior to that the United Kingdom declared zero-emission targets by 2025, India announcing phasing out fuel-driven transport by 2030 and Japanese and German manufacturers announcing specific deadlines for electric vehicles.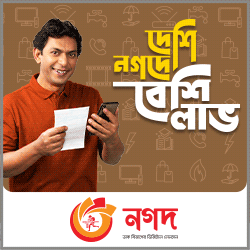 India and China were two of the most vehement opponents to go green in industry and not without reason. Any moves away are inextricably linked with energy that allows for cheaper outputs. The scenario has changed so what with renewables becoming cheaper and likely to be more so in future. China has committed to 2030 for a major reduction of emissions. Guterres' speech has given more urgency to the initiatives. Scientists are now saying if the roll out begins now, the target has to be downsized to 1.0 per cent, a far cry from the 2-2.5 per cent earlier agreed upon. The searing heatwave in the US and Canada, the wildfires in the US and Australia and the unprecedented flooding in Europe have punched in new energy. Carbon trading has taken a back-seat for a while and though the $100 billion annual funding by developed economies was agreed ten years ago, disbursement has been poor. Sheikh Hasina, Prime Minister of Bangladesh, has raised this forcefully. The G-7 summit endorsed the proposal again but only the German Chancellor Angela Merkel had the guts to state that it would be a difficult proposition to maintain. The world is in trillions of dollar debts as countries borrow to restart their economies. Germany is rich, but they are so because they're astute when it comes to spending. Merkel is on the way out years after being bold enough to begin phasing nuclear power out. The same Merkel overrode the browbeating of Trump in signing up to a massive gas pipeline agreement with Russia.
On the contrary, the UK has signed up with China to build a nuclear power plant and has been roundly chastised. China is in the process of investing in a huge fossil fuel plant that has sent experts scrambling for answers to the equation. The country is also in discussion with Saudi Arabia on gas, as opposed to oil, as alternative fuelling. Prince Salman has made his intentions known in an ambitious plan that seeks to reduce the Saudi dependence on oil. That flies in the face of greener solutions. The reality is that OPEC hasn't come up with any answers to climate change as a group.
Bangladesh has just shelved plans for ten coal powered plants but persists with the Rampal, Para and Matarbari ones -- all coal powered that together will produce 30 per cent of the country's power needs. The Ruppur nuclear power plant will provide another 20 per cent of requirements.
These three are pivotal to future requirements and Bangladesh is unlikely to want to phase them out after the investments made. Currently the country has more production than it can either consume or transmit. The quick-rentals speedily approved are having to be paid off and subsidised. In the meantime electricity imports from India continue and a deal has been struck with Nepal. This is the spanner in the works for Bangladesh's avowed ownership of the Climate Conference aspirations. For now there don't seem to be any business model changes.