Like in most countries, restrictions imposed to curb Covid-19 infections in Bangladesh affected livelihoods significantly. Economic activities resumed after the two-month-long lockdown beginning from March 26, 2020, till the end of May 2020. Since then, we have seen some signs of upturn in people's livelihoods. Yet, the rural-urban disparity in the recovery process is alarming. Findings from the third phase of a survey jointly conducted by the Power and Participation Research Centre (PPRC) and the BRAC Institute of Governance and Development (BIGD) suggest that in March 2021, per capita income was still 13.7 per cent below the pre-Covid level in urban slums as opposed to the 1.9 per cent increase in rural areas. The unemployment rate among those employed before the pandemic was 6 per cent in March 2021, whereas in urban slums the rate was 10 per cent. Further, the unemployment rate is very high among housemaids (32 per cent). The PPRC-BIGD survey also reveals that compared to rural areas, the vulnerable non-poor in urban slums were more likely to become poor during the pandemic.
It has been more than a year since the first lockdown was withdrawn but the majority of families in urban slums are still struggling to make ends meet. The PPRC-BIGD survey reveals that per capita daily food expenditure of urban slum households in March 2021 was 16.7 per cent less compared to pre-Covid times. On the other hand, their non-food expenditures have sky-rocketed between June 2020 and March 2021. Significant increases in rent, utility, health and transportation costs account for the 98 per cent rise in the non-food burden of this group. Unable to cope with this persistent crisis, 27.3 per cent of urban slum dwellers had to migrate over the past year and 9.8 per cent had not returned yet. It should be noted that 6.8 per cent reported migrating after June 2020, the majority of whom moved to rural areas. The late migration implies that the effects of the lockdown are long-lasting, and people's resilience may continue to erode. Backward migration is a huge setback to the already vulnerable families in terms of job opportunities, education of their children, housing, and social capital. Further, backward migration may create long-run unemployment in rural areas. Hence, this calls for special policy attention. The high rate of reverse migration also means that the plight of the urban slum population is, in fact, underestimated in the various surveys being conducted. We have seen from the aforementioned survey that agriculture has shown the most resilience, being the only occupation with positive income change since pre-pandemic times. This is perhaps a reason for faster recovery in rural areas.
Urban poverty has always been a complex and multidimensional problem since it involves a huge floating population, mostly employed in the informal sector. The Census of Slum Areas and Floating Population 2014 conducted by the Bangladesh Bureau of Statistics (BBS) recorded 2.23 million slum dwellers in Bangladesh, out of which 1.06 million (48 per cent) were living in Dhaka city. However, the lack of an official database and proper targeting often results in these settlements being left out of government support schemes. Household Income and Expenditure Survey (HIES) 2016 reflects the limited coverage of social security programmes in urban areas even before the pandemic; only 10.6 per cent of urban households received benefits from social safety net programmes (SSNPs) against 34.5 per cent in rural areas even though poverty rate (using upper poverty line) in urban areas was 18.9 per cent compared to 26.4 per cent in rural areas in 2016.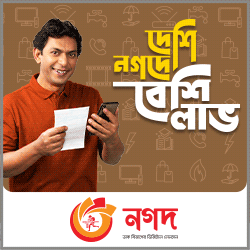 Last year, the government first launched the disbursement of cash relief of BDT 2,500 to 5 million destitute families through mobile financial services (MFSs) but due to inappropriate listing and inconsistencies in the process, the support did not reach many pandemic-affected families. In response to the lockdown of April 2021, the government decided to resume the same cash assistance programme (i.e., cash relief of BDT 2,500) for 3.65 million vulnerable families with better preparations and a fresh beneficiary list. If effectively targeted now, this initiative is expected to help ease the suffering of the people who are already in a very slow and fragile recovery phase. However, the government should ensure that safety net programmes are more urban-centric and take the following into consideration: (i) whether this one-time cash support is enough to sustain a family in urban areas, (ii) how the relief programmes should be scaled up for higher coverage, and (iii) how the safety nets should be tailored to target the urban poor.
Evidence suggests that the pandemic recovery of urban poor has been lagging compared to their rural counterparts. It is likely that the lockdown due to the recent Covid-19 surge may create further disparities between the two groups. Therefore, it is more urgent than ever to prioritise urban slum dwellers in poverty reduction research and policy action. Since they have been using their savings and accumulating more debt over the past year, institutional assistance will be most crucial in ensuring that they do not fall into a long-term poverty trap. Collaborating with reputable NGOs to give out low-interest loans would be an effective policy to protect the poor. Alternatively, the government may waive utility bill payments in slums for people to cope with the mounting expenses until their livelihoods are restored.
Farzin Mumtahena, Undergraduate Student, Dept. of Economics, Dhaka University.
Narayan Das, Senior Research Fellow, BRAC Institute of Governance and Development (BIGD), BRAC University.