Over the past few weeks we have been watching efforts being undertaken by our Prime Minister and the Ministry of Expatriate Welfare and Overseas Employment to resolve some of the continuing challenges faced abroad by our expatriate workers. This was required and needs to be followed up with care and determination.
This aspect is significant for us because the process not only provides employment abroad but also helps us with the remittance sent back to our country by these workers. It may be noted that Bangladesh exported a total of 485,893 workers to different countries in the January-November period of this year, 217,669 in 2020, 700,159 in 2019 and 734,181 in 2018.
We have also followed with anxiety and concern how the osmotic effect of human trafficking and illegal migration equation is proving to be a menace for those trying to gain from this exercise. This has also led to thousands of illegal Bangladeshi migrants seeking asylum in Europe through dangerous sea routes which more often than not has been creating deaths and imprisonment. This dynamic has already led to hundreds having been drowned in the Mediterranean Sea. The departure points in most cases have been from the northern shores of Libya and also from Turkish shores. The fourth week of December witnessed a migrant boat accident that resulted in the death of more than 30 persons in the Aegean Sea off the coast of Greece.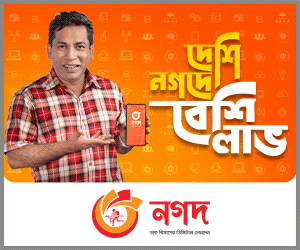 The sorry state of affair that currently exists is being further exacerbated due to the inability of regional and international institutions -- the UNHCR (whose mandate is to protect refugees) and its sister agency the UN's International Organisation for Migration (IOM) -- to restore a degree of order within this intractable paradigm, particularly within Detention Centres. Inmates in some of these Centres have revealed the existing deplorable conditions that include up to 50 women being locked in a single room with little food and drinking water and just a bucket of water for toilet. The authorities in charge of supervising such Centres also apparently sometimes force inmates to face health hazards by keeping them in the same room with persons suffering acutely from TB. Any effort by an inmate to protest is met with unthinkable torture with electric shock.
The European Union has tightened measures to prevent migrants crossing the Mediterranean. This has reduced the influx to a certain extent. There has been a decrease of 17 per cent in the same period in 2018. Nevertheless, it may be noted that according to the media in the first three months of 2019, some 15,900 refugees and migrants arrived in Europe via Mediterranean routes. The EU in this regard has issued a statement where it has reiterated that it "does not seek to stop global migration, but works with international partners to manage international migration, protect migrants' human rights, prevent perilous irregular journeys exploited by illegal human traffickers and ensure opportunities for legal and safe pathways". They have also drawn attention to the need for global migration to be addressed via numerous channels and in a multilateral approach.
There has also been another aspect to this unfortunate paradigm-- that of Bangladeshi women migrant workers who had went abroad to work and then returned with shattered dreams. Some research findings on the issue were presented by the Bangladesh Institute of Labour Studies (BILS) on December 26, 2021. It shed light on the conditions of our female migrant returnees. About 55 per cent of 323 female migrant workers' return to the country was either unexpected or forced, and as many as 22.6 per cent of them returned before even completing one year of their migration. About 17.6 per cent came back between one and two years, and 17.3 per cent within two to three years. The data were collected between July and December in 2020. Many of these female migrant workers also revealed sorry tales of abuse of different dimensions to the authorities upon their return. About 38 per cent of them were physically abused in their destination countries, while 52 per cent were victims of forced labour. Many returnees came back empty-handed, a burden of debt already hanging over their heads. The BILS report indicated that about 61 per cent of the returnees had a debt of Tk 76,736 each.
This disconcerting scenario did not stop after their return to Bangladesh. Most unfortunately, they have been facing new challenges of social bias and stigma along with economic hardships. About 60 per cent of the returnees have apparently not been able to find work or employment due to this unfortunate discrimination. It needs no emphasising that this is a serious issue that deserves to be addressed with due priority by the authorities concerned. There also needs to be greater coordination between Members of the Parliamentary Committee on Labour and Employment Ministry and other government agencies providing services to migrant workers. We must not overlook the fact that the required humanitarian measures need to be undertaken to uphold the dignity, social protection and honour of the country's female migrant workers.
One significant development as regards migrant workers has been the positive developments pertaining to Malaysia approving, after an interval of nearly three years, the recruitment of workers from Bangladesh. It may be recalled that manpower export from Bangladesh to Malaysia began in 1984. Until 2009 all agencies had the opportunity to export workers to Malaysia according to their qualifications without much hindrance. BMET data show that Bangladesh exported a total of 1.06 million skilled and unskilled workers to Malaysia from 1976 to 2019.
On December 10, the Malaysian Cabinet took this decision. It will involve all sectors of that country-- domestic, agricultural, manufacturing, services, mining and quarrying, and construction. This move was appreciated by our Minister for Expatriate Welfare and Overseas Employment who followed this up by travelling to Malaysia and signing a Memorandum of Understanding (MoU) on December 19 with their Minister for Human Resources.
Subsequently, Bangladeshis desiring to go and work in that country have been urged not to communicate or deal with any one or pay money in advance to any broker or any unauthorised agency. They have been asked to contact the Expatriate Welfare and Overseas Employment Ministry database in this regard. It is understood that instead of suffering due to uncertain conditions created by intermediaries, going through government digitised channels will ensure financial protection for intending migrant workers. The government will determine the service charge which will not be more than three months' pay for the intending worker. Consequently, the migration cost will be far below Taka 160,000 that had officially been fixed earlier in the case of Malaysia. It has also been revealed that Malaysia has agreed that most expenses of a migrant worker will be paid by the employer. This will include payment of their airfares to Malaysia, their standard accommodation while in that country, associated insurance and health service facilities while working there. Employers have also been barred from keeping the passport of their workers in their custody. One can only hope that all the aspects of the agreed MoU will be properly implemented to avoid exploitation.
It is understood that this renewed recruitment process will be initiated from January, 2022. At the same time, measures will also be undertaken through discussion pertaining to the Bangladeshi migrant workers who are presently held back from any employment over there because they had entered the country without Malaysian legal requirements. It is being hoped that a certain percentage among them will be accorded some legal status.
The other important development that has focused on improvement of working conditions for expatriate workers relates to Maldives. Prime Minister Sheikh Hasina's official visit to that country on the invitation of that country's President and Prime Minister lasted for a few days from 22 December to 27 December, 2021. During her visit, in addition to fostering the existing close cooperation between the two countries, focus was also given on how bilateral economic relations can be further improved. For quite some time Bangladeshi expatriate workers in that country have helped to improve the socio-economic conditions there but they themselves have been facing several difficulties with regard to their working conditions and different facets of their employment.
During her visit, Prime Minister Hasina not only had meetings with the Maldivian senior leadership and discussed ways and means to improve maritime security and connectivity, she also gifted the country 13 military vehicles. In addition, talks were also held with the Bangladeshi expatriate community.
The expatriate Bangladeshi population was reminded to go abroad for jobs through the legal channel instead of attempting to do so through brokers. She pointed out that this might end up in their not getting promised jobs and that too at lower salaries. This was an important step and it showed that Bangladesh wanted to help Maldives but at the same time did not want its citizens to suffer while they would be working in that country.
During her visit she presided over the signing of two MoUs on Recruitment of Qualified Health Professionals and Cooperation in the Areas of Youth and Sports Development. There was also an Agreement on the Elimination of Double Taxation with respect to the Taxes on Income and the Prevention of Tax Evasion and Avoidance. Hopefully, the condition for Bangladeshi expatriate workers in that country will improve. The relevant authorities in Bangladesh within the banking sector have also been urged to create necessary conditions to assist the workers in remitting their savings to their families in Bangladesh.
One needs to conclude by reiterating that our economic diplomacy efforts will be heightened by another significant factor. This has to be addressed conclusively by us in Bangladesh. It is skill development. This aspect has become vital for a digitalised world which has no frontiers.
One believes that if we can create greater development within this area, Bangladeshi citizens will be sought after by the developed countries in Europe, the UK and North America and many other countries in Asia. We will then not have to continue losing our citizens trying to cross the Mediterranean Sea or the Aegean Sea or the English Channel or the Mexican or Canadian borders to find a better life.
Muhammad Zamir, a former Ambassador, is an analyst specialised in foreign affairs, right to information and good governance.