With the unpredictable weather, managing the spirituality and practicality of Eid-ul-Adha itself may feel tiresome. Fashion often takes a backseat in our priorities amidst such conditions.
But we're here to aid you with just that. This Eid, speaking your mind through your style can be just the perfect way to get the latest fashion incorporated.
Eidgah fashion reflecting spirituality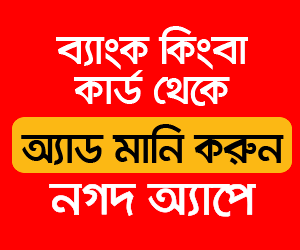 Attending Eidgah is perhaps the most iconic part of any Eid. Your Eid attire should reflect just that. Pairing Panjabi-Pyjamas with a fashionable pair of Juttis will up your game. Carrying a beautifully adorned Jaynamaz will not only ensure comfortable prayers but will add a dimension to your look that'll be hard to ignore.
Comfort, but in Style
Often the meat cutting and distribution leave no room for other clothes than the truly comfortable ones.
Ashraful Haque Emu, content creator and deputy manager at 10 Minute School, says, "I prefer colours which are soothing to the eyes. Chundri Pyjamas, in contrasting colours, look fabulous on any occasion."
"Simple sandals, a smartwatch, a bracelet and a silver chain will complete my look."
When practicality is the concern that can be stated fashionably, too.
Traditionalism through ethnic wear
Rifah Tahsin Purbita, a student at Dhaka University, is planning her Eid looks keeping the summer heat in mind. A traditional outfit is her choice for the occasion.
"I love to wear traditional outfits, salwar-kameez and saree on occasions. I will stick with soft cotton and lawn Kurti as daytime outfits, and this year, I am choosing vibrant colours."
"Pairing these outfits with traditional sandals and some jhumkas is enough to complete the look. I'd like to keep a minimum yet glowy makeup with sleek eyeliner and bright lip colours."
At the night, Rifah plans to go with something gorgeous like a silk/organza kameez and saree. Depending on the colour, she will be focusing more on the bold eye look and nude lips. With a conventional neck piece or bangles and mild heels matching with the attire, she is going to finish the look.
Glam is never out of game
For some of us, Eid is certainly about glamorous vibes. AdibaNawrin, a student at Bangladesh University of Professionals, says, "One can wear something relaxing while making a statement and not compromising the fashion aspect of the outfit. That's mostly what I try to do. So I will be wearing a cotton kameez for this Eid."
She further said, "Cotton is a comfortable fabric that will ensure I don't feel too uneasy, but the heavy golden zari work on it makes the dress festive enough, perfect for any desi event. I will be opting for more light makeup for the daytime. Even though sunlight makes your pictures look amazing, it can also expose all the imperfections you might want to hide, so I will be going for a light base so it doesn't look too much."
For the night, she might bring some changes to the makeup, and add a bit of extra drama. Adiba emphasises the need for a bit of precaution while opting for a glamorous look.
"I will be using waterproof makeup products as I don't want my makeup to stay intact and not melt. Comfortable fabric, fresh makeup, heavy earrings and matching shoes - that is how I am picturing myself for this Eid," she added.
Eid in the countryside
Most of us plan to visit our village homes during Eid. But that is no impediment, but instead an addition to our Eid look.
AshirIshmum, Comedian and a student of Southeast University, says he plans to go for a t-shirt and jeans as he truly wants to enjoy Eid with relaxation. The village roads can be a bit of a challenge, so his best friend this Eid is going to be a nice pair of slippers.
While reflecting on your mind and style, you can stand out this Eid with your fashion.