In the last 20 years, Bangladesh has made remarkable progress in empowering women across the country. The country has set an exemplary record, ranking first in gender equality among the South Asian nations for the seventh year running, according to the latest Gender Gap Index report by the World Economic Forum. Much of this current progress is owing to a greater number of women participating in the labour force and an increase in the number of women engaged in entrepreneurial initiatives, among other factors.
Women entrepreneurship in Bangladesh has seen a steady rise in recent years. According to a Centre for Research and Information (CRI) report from 2019, the number of self-employed women increased significantly from 31 per cent in 1996 to 39 per cent in 2017. The Covid-19 pandemic has seen more women venturing into digital entrepreneurship, increasing the share of women-led businesses in the country's startup ecosystem. A 2022 report from Meta states that more than 70 per cent of women-led businesses were set up using Facebook in Bangladesh since the Covid-19 pandemic outbreak in March 2020.
Even amid all the positivity around the progress made by women entrepreneurs of the country, the challenges and difficulties they face in doing business in Bangladesh often reveal a rather bleak picture. In 2020, Bangladesh was one of the bottom-ranked among 58 economies in the Mastercard Index of Women Entrepreneurs. The index provides an analysis of the socioeconomic factors that either motivates or deters women's participation business around the globe. Particularly noteworthy is Bangladesh's last position in the component, Knowledge Assets & Financial Access - showing a prevailing lack of access to financing for women entrepreneurs and the inadequacy of knowledge in seeking institutional support.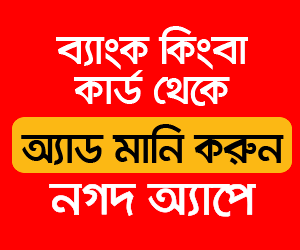 At the government level, Bangladesh has been very sincere about the contribution women entrepreneurs make to the country's economy. It recognises the vital role women-led SMEs play in industrial growth and in the service sector. The government is committed to establishing a supportive environment for women entrepreneurs, undertaking comprehensive policies and other initiatives such as extensive training opportunities and specialised financial services to expedite their economic empowerment. In 2021, Bangladesh Bank under its "Small Enterprise Refinancing Scheme" lowered the interest rate for loans to women-led SMEs from 7 per cent to 5 per cent. It has also set a target to give 15 per cent of all SME loans to women entrepreneurs, by 2024. Additionally, a more lenient approach to the issuance of collateral has been taken, allowing financial institutions to give loans to women entrepreneurs against personal, social, and group guarantees as collateral.
Various private and non-governmental initiatives are also working toward supporting women entrepreneurs and helping them in removing the barriers to their access to finances. Recently, Anondomela, the online marketplace of the United Nations Development Programme (UNDP) for entrepreneurs, held a 40-day workshop on basic digital and financial literacy with 3,000 participants from forty districts. The objective of the workshop is to enable women entrepreneurs to efficiently operate and expand their online businesses. Initiatives such as these are empowering women from both rural and urban areas through skills and capacity development.
It is important for women, especially the women entrepreneurs to become financially literate. Financial literacy provides the knowledge and understanding to allocate ongoing expenses, manage savings, repay debts, fight financial insecurity, and make decisions sensibly. In short, financial knowledge and women's empowerment go hand in hand. Attaining financial literacy will allow these women to understand their finances better in order to run their businesses smoothly. At the same time, women should be trained in order to improve and flourish their managerial and operational capabilities.
Therefore, organisations, both public and private, must come forward and join hands in empowering these women entrepreneurs. At the same time, banks, as a part of their Corporate Social Responsibility (CSR) activities, must provide them with the proper knowledge and skills to improve their financial literacy and creditworthiness. A set of unique initiatives and programmes should be made to ease the struggles of women entrepreneurs' access to credit needed to run their businesses in a hassle-free manner. Together, they can introduce credit guarantee schemes, organise training programmes for existing SMEs, and support them in building better networks.
Both Private sector and public sector can also curate capacity-building training to help develop the skills of women entrepreneurs, help them educate themselves through training and workshops and enhancing their capacity. The training will assist them in acquiring the required knowledge and business acumen while adding a new dimension to their businesses. In view of this scenario and to address the above-discussed challenges, Eastern Bank Ltd. and Prerona Foundation have jointly launched a training programme titled, "Joyee - Women Entrepreneur Development Programme." The six-month-long training programme aims to provide extensive training to growth-stage women entrepreneurs on financial literacy and business management. While this initiative is a welcome move, more such initiatives by the private and development sectors are required to create a conducive environment where women entrepreneurs can thrive.
Women-led SME entrepreneurs need proper support to access loans and credits in order to expand the horizons of their entrepreneurial potential. As a country, we must keep making persistent efforts to open up opportunities for women to develop their entrepreneurship roles in the society. We are on the right track, and adequate public, private, and development sector initiatives will only expedite the growth of women entrepreneurs.
Dr Melita Mehjabeen is an Associate Professor at Institute of Business Administration (IBA), University of Dhaka. She can be reached at [email protected]