Energy efficiency to foster economic growth and energy security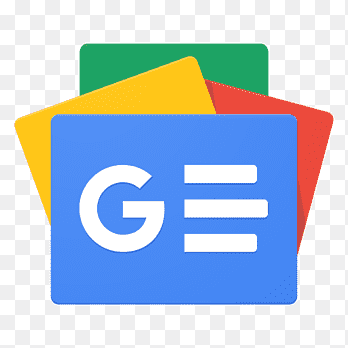 For all latest news, follow The Financial Express Google News channel.
The Federation of Bangladesh Chamber of Commerce and Industry (FBCCI) leaders opposed the recommendation of the technical evaluation committee of the Bangladesh Energy Regulatory Commission (BERC) for increasing bulk electricity price by 58 per cent. BERC made the recommendation during a daylong public hearing on the Bangladesh Power Development Board (BPDB) proposal for increasing electricity tariffs on May 18, 2022. FBCCI President Mr. Jasim Uddin at a press conference arranged on May 21, 2022 stated that the price hike as recommended by the BERC 'would be suicidal for the economy'. He further elaborated 'if the prices of gas and electricity are increased, the cost of production will be doubled. This will fuel inflation and leave a serious impact on the livelihood of the people'.
Ukraine crisis has challenged the supply chain and price of primary energy worldwide. The European and Asian countries have been struggling to find affordable alternatives to ensure primary energy supply as Russia, the major oil, gas and coal supplier have been facing unprecedented sanctions on its' exports. The transportation cost for energy commodities become scarce and costlier. Countries have been searching for ways to stabilise the energy supply chain. For ensuring the energy security, policymakers put emphasis on diversification of energy supply sources.
Many countries of the world including the European countries and USA have been trying to revive the coal and nuclear power plants. Bangladesh has been facing serious challenges to balance the government subsidies on energy commodities and price adjustments for them. Share of import for primary energy in the country has been growing fast as the major domestic energy source, the natural gas production steadily declines. A Bangladesh University of Engineering and Technology study finds that over 90 per cent of the primary fuels (gas, coal, furnace oil, and diesel) required for electricity generation will be imported in 2030.
In light of the above, greater focus on efficient energy use and savings have become a topic of interest. Enhancing energy efficiency can secure less consumption of energy (both primary and electric energy) for productions of goods and for facilitating human comforts for their everyday life. Energy efficiency enables decarburisations of economy and its sustainable growth. Small improvements in energy savings at home, at the production enterprises help to attain energy efficiency. Renewable energy use and energy efficiency can bring more than 80 per cent reduction of the energy related carbon emission. As urbanisation has been expanding fast (as per International Energy Agency, more than 50 per cent of the world population lives in urban areas and it is expected that around 70 per cent of the population of the world would live in urban areas in 2050 ), cities and towns contribute nearly 80 per cent Green House Gases (major contributor to global warming) in the atmosphere. On the contrary, cities and towns can offer better opportunities to create efficient energy systems and synergies among sectors. Developing energy efficient smart buildings in the cities and towns can play significant role in energy efficient systems. Energy efficient building construction planning and installation of energy saving lights, electrical and electronic gadgets can help reduce energy wastes, cut costs and make our towns healthier and comfortable. Enhancing energy efficiency can help positive impacts on the return on investment.
In Bangladesh (and in many other developing countries) industries are usually prone to using low efficient inexpensive equipment and devices and their maintenance are poor. Factory and production facilities are upgraded usually when they face production failures or shut downs. Sustainable and Renewable Energy Development Authority (SREDA), the regulatory authority responsible for overseeing energy efficiency in the country has limited capacity. However, it is expected to undertake concrete programmes for implementation of energy efficient development in the country.
In the power sector, repowering (converting less efficient power plants to efficient one, for instance by converting single cycle steam turbines by combined cycle gas turbines power plant) can significantly enhance power output by using the same volume of fuel (gas). Combined cycle gas turbines can deliver 50-60 per cent more electric energy using the same volume of gas for the single cycle steam turbine power plant. Published information suggests that the overall efficiency of all the power plants in the country was 33 per cent in 2014-15 period. If excluded from the oil and coal fired power plants, the gas fired power plants alone had nearly 40 per cent efficiency. The best performing combined cycle gas turbines can offer nearly 58 per cent efficiency. Presently approximately 1,200 MW power generation capacity (from the installed plants) remain idle due to gas shortages in Bangladesh. However, Bangladesh can save a large quantity of natural gas by improving efficiencies of old power plants and make available fuels for increasing power generation. Thus, power generation costs can be reduced, saving of precious natural gas can be ensured and Green House Gas emission can be reduced.
Introducing co-generation in the industries (for instance, flue gas from the captive gas turbines can be reused for heating water in the boilers for textile mills' washing and dyeing plant) can bring huge benefit for the plant owners as well as for energy saving and Green House Gas emission reduction. Bangladesh government can ask to link the captive power generating units for co-generation as nearly 3,000 MW power generation facilities enjoy subsidised gas supply from the government. Approximately 80 per cent of the captive generators have been venting their flue gas directly to the atmosphere. Co-generation can save significant amount of gas currently used by the industries (having captive generators) for their boilers and chillers.
The other major in-efficient industrial sector in the country is the urea fertilizer industry (owned by Bangladesh Chemical Industries Corporation). The new urea plants consume 25,000 cubic feet of gas for producing one tonne of urea fertilizer, the older plants consume more than 35,000 cubic feet of gas per tonne production.
Efficient energy use can make a significant difference in business competitiveness of our industries and their sustainable development. It also helps to reduce Green House Gas emission in the atmosphere and helps to build sustainable and energy efficient habitat.
Mushfiqur Rahman is mining engineer, and writes on energy and environment issues. [email protected]