More than 50 workers died in yet another spell of a factory fire. The details provided so far by the newspapers reveal the same old story with analogous causes and circumstances. The usual negligence -- plain and simple -- of factory owners and management was there as well. However, this time it was not a garment factory and the factory owners cannot blame it on the western retailers and buyers, their "exploitation of cheap labour" in Bangladesh, and underpaying the garment owners that they could not spare the much-needed resources to ensure health and safety of their workers. This particular factory and the non-garment manufacturing sector, in general, will neither be able to shift the blame on others nor will they be able to secure effectively overseas resources and expertise to fix the problem as the garment sector did quite commendably through their experimental learning with the Europeans and the Americans through the formation of the Alliance and the Accord.
What would be the way out then for the non-garment manufacturing sector in Bangladesh?
Was it that difficult to have an operational policy, programme, and practice on fire safety at this juice-making factory? How much would it cost the owners to have a functional emergency evacuation plan in place and have the necessary alternate exit system? This factory's owners must have been doing profitable business domestically and internationally with more than 5000 workers but without having access to their balance sheet, it is hard to make a comment on what trivial fraction of their annual sales revenue or profit volume could be spent on fire safety to save more than 50 young workers' lives.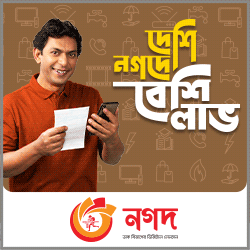 Why cannot the employers and managers of Bangladeshi factories have even the tiniest bit of shame and guilt after such incidents occur at regular intervals? Why cannot they consider their workers as a resource worth preserving and protecting? Are the workers worthless, petty, and dispensable, furnishings of a factory? People look after their material possessions with more care and attention than the way Bangladeshi factory owners care for their workers. And yet these are the workers - who are often underage as was seen again this time -- who toil days and nights for very long hours with less than legally mandated minimum wage so that their mighty masters can create wealth and gain social supremacy.
Loss of lives of low-wage workers during their work inside factories has become quite recurring and regular.
These very sad incidents (not accidents) highlight the ever-growing safety concerns for Bangladeshi workers and in absence of strong and organised labour groups, no one is there to take a stand for these workers except a few die-hard rights activists.
Firefighters carry body of a victim after Shezan juice factory fire in Narayanganj last week. —Xinhua Photo
The fire that broke out and killed more than 50 workers - a number still prone to increase - can be labeled as a relatively worse incident even with Bangladeshi standards because of the high number of fatalities. Bangladesh is a country widely known in the world for its dangerous factory working conditions -- a society that treats its workers with a disgusting level of indifference and disrespect.
The factory, Shezan juice factory, is owned by Hashem Food and Beverage and is located at Naryanganj's Rupganj. Preliminary reports indicate that a lack of inadequate emergency exits, doors shut while the factory was in operation, and no or malfunctioning fire control system or equipment led to this deadly incident. Workers were burnt alive inside the building and a few preferred to die another way by jumping out of their floor to escape breathing the lethal flames and smoke.
Many fires start by electrical short circuits and defective wiring is a major cause of factory fires in Bangladesh according to several previous reports and investigations. The causes of these factory fires often involve large quantities of unsuitably stored flammables, impaired and burdened electrical systems, and absent or poor firefighting equipment. The exit doors are often found locked.
Factory level health and safety programmes must include frequent inspections, reporting, compulsory repairs, and overhauls. Workers need to play a central role in the oversight and execution of these programmes, policies, and practices.
Ornamental changes on workers health and safety programmes are not sufficient. Action needs to be taken to address the root causes.
The employers of Bangladesh must take their share of responsibility. The government must carry out an immediate investigation of the causes of this fire and indict those whose carelessness has caused the death of these women and men. It must also invest in a countrywide programme of inspections to ensure that the buildings currently used as factories are fit for the purpose and the buildings and wiring meet safety standards.
All factory owners in Bangladesh must straightaway review the safety procedures in place at their factories, carry out checks on the building and electrical safety and, most essentially, start working with workers groups and activists to train their workers on safety procedures and allow space for workers to voice their concerns instead of suppressing or intimidating them.
The quick growth of the industrial sector has delivered much-needed jobs to women and men and is helping to pull them out of poverty. However, there is a pressing need for conclusive and concerted action to make safe work a reality. Well-functioning health and safety programmes will improve conditions of work, and help engender sustainable economic growth and bring further investment.
Bangladesh quite sadly continues to bear a reputation of poor health and safety for its workers.
Hasnat M. Alamgir is a Professor of Public Health.