In the past few years, the increasing usage of fireworks during the new year celebration has been debated all over the world as well as the harmful impacts of explosives are often cited by many experts.
Environmentalists, hence, ask the question, should we stop using fireworks during the new year celebration?
The use of fireworks is generally associated with teenagers and millennials living in the urban fringes of Bangladesh, mostly in Dhaka, who find this to be one of the few viable options of celebration.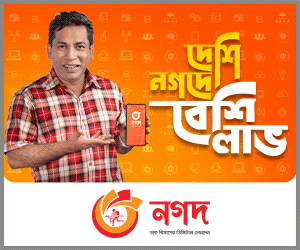 However, people of the previous generations are not very impressed with such an idea of celebration, especially the elderlies who are susceptible to various heart-related complexities.
Fahim Shahriar Priyo, an undergrad at the University of Dhaka, remains concerned about his grandmother during the new year celebration.
"My grandmother is 85 and she has many heart-related complexities. Any high pitched sound causes her trouble."
"Hence, every 31st night, we have to remain extra careful so that she doesn't have to endure the sound caused by the fireworks," Fahim told the writer.
"I know how much this means to the people from our generation but people should be a bit sensitive and considerate of the elderly when it comes to fireworks."
This is one of the multitudes of problems caused due to the extensive use of fireworks.
Dhaka, the capital of Bangladesh, has consistently ranked among some of the worst cities in the world when it comes to air pollution and with increased urbanisation, Dhaka's biodiversity has also been hampered.
Once twittering evenings of Dhaka are non-existent now. Many birds like Kites, which were abundant in the Dhaka University area only a few years back, are not that common now.
No official survey or research has been conducted yet, however, a saddening instance in America can be mentioned. In 2010, 5000 Red-winged Blackbirds died in Arkansas due to the illegal use of professional-grade fireworks during New Year's Eve.
Environmental Scientists have largely regarded fireworks to be a huge reason behind the decrease of the avian population in a lot of places around the world.
Fireworks are universal in terms of their appeal. A recent statistic revealed that in the United States, the fireworks market revenue is USD 2265 million in the year 2019 and is expected to reach USD 2935 million in 2025.
Americans, in general, use about 30,000 tons of fireworks per year. While such data is not available in Bangladesh, it can be assumed that the use of such explosives is heavily on the rise.
Environmental experts, in general, are quite wary when it comes to fireworks and they do not want this practice to continue.
While talking to writer, Professor Dr Ahmad Kamruzzaman Majumder, Dean, Faculty of Science and Chairman, Department of Environmental Science at Stamford University, who also happens to be the founder and Director of Center for Atmospheric Pollution Studies, said,
"Fireworks are in general quite harmful for the environment. They cause both air and sound pollution on a large scale.
"As per a statistic related to the last 3 years, it was found that after the 31st night celebrations using fireworks, air pollution increased by 30 per cent from the previous level and sound pollution increased by 40 per cent from the previous level."
Professor Majumdar, who is also the Joint Secretary of Bangladesh Poribesh Andolon (BAPA), an organisation committed to the protection of the environment, added in his statement,
"This reckless use of fireworks has to stop. There should be very specific laws to completely ban the use of fireworks during any occasion."
However, there are oppositions to banning fireworks completely. Jayedul Islam Antor, a native of Dhaka Cantonment, is a supporter of fireworks.
"Most of the developed countries in the world have not banned fireworks, people need something to cheer about after their hectic and monotonous schedule and a new year celebration with a colourful Dhaka sky provide exactly that."
"I agree, certain kinds of explosives should never be used in the name of fireworks, but depriving people of a few moments of harmless fun is not a right thing either," remarked Antor. However, he didn't explain why he considers fireworks 'harmless.'
Mahter Ra'd Ankon, a 3rd-year Management student of Chittagong University, has opposing views to that of Antor.
"I come to Dhaka during vacations to spend quality time with my family. I don't get to stay in Dhaka much because of my studies. But every 31st night, I wish I could stay away from Dhaka because of the amount of noise I have to hear."
The topic has become controversial throughout the world, although fireworks have not seen a total ban from any country yet. Some countries, however, have put restrictions on fireworks purchases.
A comprehensive solution regarding this topic should be reached so that people get to enjoy new year's eve with minimal or no damage to the environment.