We are living in an era of commotion where things are rapidly changing to adjust the contemporary world. The competitive world is continuously being shaped with adoption of new and evolved technology that includes information and communication technologies to upgrade services, increase production with curtail time, costs and person power. Undoubtedly embracing technology in business and industries are contributing largely to make the products and services more competitive, durable and providing maximum benefits with lowest spending by end level users. While moving towards the edge of 2041 launching Bangladesh into becoming a middle income country, intelligent inclusion and adoption of technology for business is crucial to accelerate our development into the new era.
GLOBAL TREND IN AUTOMATING BUSINESS: The pandemic undoubtedly accelerated automation in almost every major field. A new race is there around the globe in automation transforming businesses, industrial production procedures, improving lifestyle and well-being, protecting nation's safety and security and reshaping workplaces. The fourth industrial revolution (4IR) is changing the landscape of global economy and industrialisation, and considering the rapid global transformations Bangladesh cannot be left alone. Undeniably, the use of modern technology has turned out to be vital for every country to get the competitive edge. Following trends are now prominent as ICT enabled services such as artificial intelligence (AI), and new machines will replace human workers. The World Economic Forum (WEF) estimated that the increased use of technology and automation is expected to displace 85 million jobs by 2025. World-wide technology is currently performing 30 per cent of overall tasks and the ration according to WEF will be 50:50 in next few years. Due to the efficiency and effectiveness, knowledge-based automation is now becoming a major component of doing business, as the investors see use of machines to be more profitable.
BANGLADESH WITH TECHNOLOGICAL ADVANCEMENT: Automation in businesses has become a crucial standard to ensure growth and development with quadrupling of the country's GDP per capita and improvement of service delivery facilitated greatly by digital adoption in all departments of government and almost every sphere of the society. Due to this remarkable journey towards mass digitisation, people of Bangladesh in many cases are getting hassle-free services from different state-owned agencies. But the progress of automation in the National Board of Revenue (NBR) in terms of developing its efficiency remains insignificant.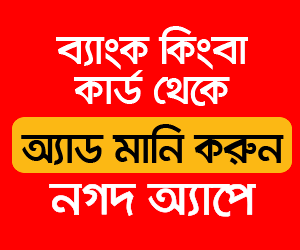 Automation in air, sea and land ports management, revenue collections (Customs, VAT and Income tax), land registration, BRTA, health and medical services, traffic system and its management in all essential service providing agencies are becoming an imperative component to sustain and continue economic growth. But progress did occur especially during Covid-19 lockdowns when the wave of digitalisation played a significant role in ensuring continuity of services in healthcare and education, commerce and trade, social safety net payments for new poor, grievance redress and many other sectors. Another area in which automation can have significant impact by ensuring higher volume of businesses and tourism is in the airports for luggage delivery and management are imperative to curb hassles and chaotic situations. To meet the global demand with a competitive position in manufacturing and services through increased production and innovation, highly trained and skilled workforce are urgently needed for jobs that will be transforming quickly due to automation. Steps are being undertaken but more needed to be done to provide people with timely vocational trainings.
FEAR OF AUTOMATION: Currently, fear exists among workers to be unemployed due to automation and as during these last few years many industrial sectors moved up to automate their businesses and had a hiring freeze. Although labour-intensive jobs may go down but there are higher demands for skilled workforce who are knowledgeable on automation and new emerging technologies. Instead of fearing the change, it's high time for Bangladesh to embrace the change that is coming towards us and start equipping the massive labour force with the skills needed in these modern times. But once skilled workforce is created, it will be an opportunity of getting more jobs with new dimensions in knowledge-based business and investments. Jobs without having technical knowledge are becoming scarce everyday due to massive transformation of the existing economy into knowledge-based economy.
Automation is also necessary to protect local jobs, as currently good number of foreigners are engaged in local jobs based on the perception that they have superior knowledge comparing to Bangladeshi workers in several sectors. Bangladesh can save significant amount of foreign currencies that are leaking out through hiring foreign experts and workers if we start investing consciously on upskilling our local workers.
EMERGING SECTORS NEED FOR UPSKILLING IN AUTOMATION: Demographic dividend is one of the biggest advantages for Bangladesh. As such, the country must add more value to some sectors creating provisions for up-to-date technological knowledge to its worker.
The other non-labour intensive sectors such as electronics, computer applications, garments machine mechanics, the Internet, electrical house wiring, fan-motor rewinding, computer graphics, dress making & tailoring, computer hardware and networking, industrial electrical wiring (residential and non-residential), basic electrical (residential), solar power and solar home system management and few other electrical and electronics sectors require adequate vocational training to enhance job skills and curve the fear of job termination due to industrial automation.
The most labour-intensive sectors such as agriculture, readymade garments, textile, ship building, ship recycling, construction and other sectors also need to be equipped with extensive technical knowledge. And with such technical knowledge, Bangladeshi workers, apart from meeting local demands, could be employed in overseas job markets bringing more remittances to the nation. However, Bangladesh lags behind in providing adequate technological knowledge to its workforce both in public and private sector. So, it is not likely that growing automation may hamper job market and un-employ the existing workers due to system upgrade and automations. Instead, this effort will create more jobs and opportunities for growth. One such opportunity is already knocking at the door as with the participation of Bangladeshi companies in 'Techtextil 2022' for the first time, which was held from 21 to 24 in Frankfurt, Germany. This has opened the door to export high-value technical textile products in the US$200 billion global technical textile market which will require Bangladesh to speed up the process of instilling the required automation technical knowledge to the local workforce.
The medium and large-scale firms in the manufacturing sector which account for over 80 per cent of the manufacturing output are playing an important role in this sector, but their output growth rate is much lower than that of medium and large manufacturing firms, because of using traditional industrial methods and lacking automated process
CONCLUSION: Due to increased use of industrial automation and other advanced technologies in labour intensive industrial units, manufacturing activity is increasing; but the real challenge lies in the declining rate of export orders. This is mainly happening as factories with available workforce may not be able to carry on businesses with the unskilled labour resulting in job termination. Due to the pandemic, many developed countries are also rethinking to localise sourcing instead of outsourcing to other countries. And this is why, if Bangladesh does not have anything new to offer in terms of quality through skilled workforce, the export market might shrink in the future.
Many MNCs (multinational companies) relocating their production from low labour-cost countries, but solely relying on cheap labour to gain the competitive advantage will not work any longer as this advantage is offset by lower productivity due to lack of skill development.
This trend clearly indicates that more resources should be directed towards skill development. Bangladesh currently spends over 2.3 per cent of GDP on education against an international average of 3.5 per cent of GDP.
To overcome this situation, Bangladesh needs to focus on skill development through vocational training that should start from schools. In order to do so, educational institutions and training centres need to be equipped with qualified teachers and modern training equipment.
Syed Ershad Ahmed is president, American Chamber of Commerce in Bangladesh (AmCham).