Healthcare for persons with disabilities: Coping with the pandemic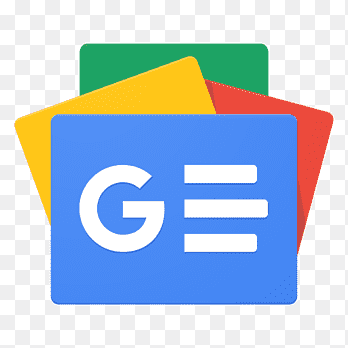 For all latest news, follow The Financial Express Google News channel.
Bangladesh has suffered tremendously while trying to cope with the COVID-19 pandemic. The healthcare system faced unprecedented challenges in adjusting to the increased demand for medical care of COVID-19 patients. As the people's hardships escalated, many of the cracks in our healthcare system were starkly revealed to all, yet again. For persons with disabilities, accessing and availing healthcare became exceedingly difficult during the pandemic, placing them at a higher risk than the general populace.
About1.5 crore people live with disabilities in Bangladesh. Disability is present among approximately 9.2 per cent of the total population according to conservative estimations (BBS). However, persons with disabilities represent one of the most marginalised groups in our society. In the absence of an inclusive society, these people continue to be stigmatised and relegated to a life of dependency, and thus, are at a higher risk of poverty, systemic discrimination, and exploitation in the event of a global outbreak.
Persons with disabilities face a double bind. They have practically little to no access to the job market. Furthermore, there are significant impediments to accessing basic services for people with disabilities. They are innately ostracised from the labour market, unable to access education, assistance and essential services. Moreover, the social, economic, and health crisis caused by the COVID-19 pandemic has worsened their situation drastically. It has resulted in heightened difficulties in achieving equal opportunity and inclusivity for people with disabilities. The pandemic has posed a multitude of complexities for them. Persons with disability face various restrictions to right of entry to medical centres, and delay in access could render them excessively susceptible to the eruption.
Undoubtedly, the COVID-19 pandemic has presented difficult hurdles to these individuals who are often heavily reliant on caregivers, sighted guides, interpreters, and additional resources for their survival and maneuvering. Hence, maintaining proper physical distance has not been a feasible option for many people with disabilities even amidst a pandemic. Empirical evidence suggests that people with cerebral palsy and Down syndrome have found it difficult to fulfill COVID-19 safeguards such as maintaining social distance, as they are completely dependent on care-givers. sighted guides, interpreters or kith and kin. Girls with autism have lost more than a year's worth of educational accomplishments due to the pandemic. The mandatory usage of masks has made it impossible for deaf people to lip-read and thus communicate.
Safety measure for people with disabilities is another matter that needs to be considered. It has been observed that people with disabilities could be affected much more severely by the COVID-19 virus. It may also depend on external variables, such as their overall health and wellbeing and whether or not they suffer from any form of congenital frailty or co-morbidity. These individuals may face additional risks as a result of COVID-19 infection because often they have trouble articulating their suffering or seeking care on their own.
People with disabilities who coped with COVID-19 were limited by constraints and inequality in accessing healthcare and public health information. Financially disadvantageous position poses the primary barrier to seeking healthcare for many. Most people with disabilities also do not have adequate knowledge of the disease as well as its symptomatic and asymptomatic variants. Furthermore, they are faced with limitations when availing healthcare from health centres. Most hospitals lack accessible structural designs like large enabling toilets and wash basins for wheelchair occupants. These hospitals are not equipped with trained doctors and healthcare providers who are efficient and sympathetic in treating persons with disabilities. Lack of tertiary health care in villages and upazilas, lack of suitable transportation services, insufficient training and awareness among healthcare providers on the special requirements of the vulnerable patients, contribute to creating problems.
COVID-19 AND THE PROBLEM OF WOMEN IN ACCESSING HEALTHCARE: Women in our society are already in a socially and financially fragile and subservient position. Physically or intellectually impaired women are therefore in a much more vulnerable situation than their male counterparts. Women, particularly those with disabilities, are hardly ever included or considered in grassroots decision-making. Oft times they are kept in the dark about their right to access healthcare and sanitation facilities. The general ignorance surrounding public health information and virulent disease outbreak has aggravated their already prevailing low access to healthcare.
Women, on account of their reproductive functions have to take special personal care but in situations when care-givers are absent, the chores become insurmountable; therapists and specialised care-givers are trained on therapeutic workout, actions on a daily basis for active lives and use of assistive devices. These women are unable to perform therapeutic exercises, functions of daily living and use assistive devices in the absence of caregivers during the outbreak of corona, which are a vital part of their regular healthcare. As a corollary to the interruption in service from care-givers and personal assistants, their health situation deteriorated in time of corona. The nature of their disabilities created insurmountable obstacles in maintaining social distance or following through with the required level of hygiene procedures, as per the COVID-19 health protocol requirements. Furthermore, an extremely low number of those who are suffering from disability have been able to access disability allowance
INEQUALITY IN ACCESSING HEALTHCARE: The healthcare system of Bangladesh is riddled with shortcomings. The out-of-pocket expenditure for healthcare in Bangladesh is relatively high. This is a major issue for patients with disabilities as they are often battling with economic disparity amidst a plethora of social and cultural impediments.
Evidence from the survey conducted for this study shows that themajority, that is 80 per cent of the hospital heads and administrators conceded that they do not have specially trained doctors and nurses, healthcare providers who are trained to manage patients with disability. Such patients are referred to special hospitals and almost all large hospitals lack healthcare facilities for persons with disability. More than 86 percent of hospital respondents said that Corona infection aggravated the problems of disabled patients, more than the able patients. None refuted this statement. There was unanimity among respondents who agreed that - "Healthcare is costly for most patients but prohibitive for those who are poor and suffering from a disability". Nurses accepted that their syllabus and training was not designed for supervising patients with disability. They identified four wide learning skills. They are emergency management, infectious disease management and treatment, chronic systematic disease treatment and geriatric care. Thus, the extra importance should be accorded to those patients who have need of the maximum skill and care, and patients with disability are among the most vulnerable who require care.
The health infrastructure lacks sufficient resources. The sector suffers due to a severe shortage of trained healthcare professionals. The present ratio of doctors to nurses to technologists is 1: 0.4: 0.24, which is alarmingly lower than the ideal WHO recommended ratio. Bangladesh has a shortage of over 90 thousand doctors, 273 thousand nurses and 455 thousand technologists. The staggering gap in human resources is one of the key reasons for the poor and inefficient service provided by the public health sector, especially to those suffering from one or more disabilities.
Most of the doctors and nurses in the country are not adequately skilled and lack specialisation in treating patients with disabilities. There is an acute shortage of medical personnel capable of handling disabled patients even in district hospitals. The curriculum and training for nurses does not include management and supervision of persons with disabilities. They are one of the most vulnerable groups and require additional care and skills which is quite difficult to provide with the existing capacities.
On top of that, many healthcare providers, especially nurses, lack the necessary empathy and time to deal with disabled patients. Their apathy towards the special needs patients results in an unsatisfactory treatment experience quite often. It was revealed from interviews conducted for this study, that the respondents experienced hostile encounters with the doctors and nurses and regrettably it left them mentally scarred.
Improving the quality of training and developing the curriculum and expanding the recruitment of nurses may help to slightly alleviate the situation. Doctors and nurses should be trained to manage patients with disabilities, with particular emphasis upon behavioural training. Addressing the inherent and underlying problems within the healthcare system is the only way to make an actual difference. Introducing and implementing socio-economic policies in accordance with the Persons with Disabilities Act 2013 can help build an inclusive and equitable society.
The RPPD Act (supplemented by the Rights and Protection of the Persons with Disabilities Rules, 2015) is the key instrument in ensuring disability rights in Bangladesh. Social perception regarding persons with disabilities need to be positive and substantially ameliorated, and we need to start promoting human rights for them, in accordance with the UNCRPD.
Dr. Anwara Begum is a Senior Research Fellow at The Bangladesh Institute of Development Studies (BIDS). [email protected]
This article is an abridged version of the BIDS study titled "Healthcare for Persons with Disability in the Time of Corona"