Hotter cities & increased use of air conditioners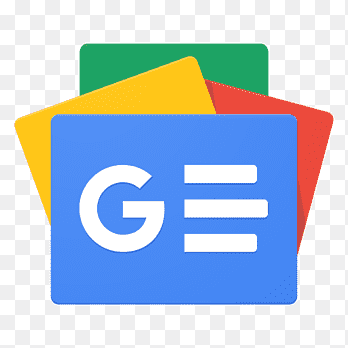 For all latest news, follow The Financial Express Google News channel.
Prime Minister Sheikh Hasina's Energy Advisor Dr. Tawfiq-E-Elahi Chowdhury urged all to refrain from using electricity during daylight, if necessary, to protect industry and agriculture. He was speaking at a seminar titled 'Mitigation of the Impact of Energy Crisis on the Industry sector' organised by the Bangladesh Chamber of Industries (BCI) in Dhaka on October 23, 2022. He further said, 'we can turn off the air conditioners if we want. We can thus reduce the use of electricity. There is a demand for 5,000-6,000 MW for ACs across the country. We ought to keep the ACs off or run less. This will save 2,000-3,000 MW electricity.' In the meeting business leaders demanded for uninterrupted gas and electricity supply for the industries.
A study report titled 'Rise in urban heat and power demand due to usage of ACs in buildings' published on October 21, 2022 based on the data collected during November 2021 and August 2022 in Dhaka and a few other cities of Bangladesh reported that power consumption increased significantly due to use of the air cooling devices. The researcher and urban planner Redwanur Rahman at the Institute of Planning and Development (IPD) informed that people used to use air conditioners amid rising temperature but AC use had been leading to further heating of the cities as the cooling devices themselves contributed to the city's rising temperature, making it a vicious cycle.
The report further informs that Bangladesh capital Dhaka has seen three degree celsius temperature increase over the last two decades. The situation deteriorated as the Dhaka city had been losing green coverage and surface water bodies which act as heat absorbents and keep the city's temperature within tolerable limits.
Another study report titled 'Surface urban heat intensity in five major cities of Bangladesh: patterns, drivers and trends' published in the Sustainable Cities and Society Journal of Elsevier on April 2021 revealed that the increase in annual daytime temperature in Dhaka over the last 20 years was 2.74 degrees celsius. The report had analysed data collected twice a day from 2000 to 2019 to identify the reasons behind the rise of temperature and the trends. The major cities Dhaka, Rajshahi, Chattogram, Khulna and Barisal witnessed rising trends of day and night temperatures in the said timeframe. Lack of greenery, uneven building heights, extreme population density, human activities and poor environmental governance have been identified as major reasons for contribution to temperature rise in the cities.
Adviser of IPD and a professor of urban and regional planning at Jahangirnagar University Akhter Mahmud suggests for rationalising power consumption for building cooling as ACs consume lion's share of power for the buildings. He considers that we need to design our buildings suitable to reduce dependence on AC use.
As per published report of IPD, there are air conditioner units with a total 18.2 lac ton capacity in the Dhaka city alone. The total capacity of AC units in the country is around 28 lac tons. If 28 lac ton ACs are run at 22 degree celsius, they would consume approximately 19,782 MW electricity. IPD report considers that the same capacity demands 13,159 MW electric power provided that the ACs are operated at 26 degree celsius.
Power Division of the Ministry of Power Energy and Mineral Resources had carried out a study in 2014 and assessed that the air-conditioners consumed approximately 1,600 MW (approximately 21.9 per cent) of total electricity use in the country. The report identified that in a typical home, air conditioners required more electricity than any other appliances. Experts in the Power Cell under the Ministry of Power, Energy and Mineral Resources consider that the present air conditioning units consume minimum 3,000-3,500 MW compared to daily based load generation of approximately 12,000 MW power in the country. During the hot days of Summer, air conditioning devices are run at their full capacity. The power loads of all cooling systems at households and in businesses put burdens on electricity grid and if not prepared fully, sudden blackouts may occur at several points. Bangladesh Power Development Board (BPDB) sources show that domestic sector in the country consumed 56.42 per cent of generated electricity compared to 28.40 per cent consumed by the industrial sector.
It is reported that the demand for air conditioners for buildings and businesses has been increasing in the country. IPD report found that during last six years, sale for air conditioners has increased at least 20 per cent. Sale of air conditioners rose from 290,000 units in 2016 to 400,000 units in 2022. Published data further show that 28 per cent of the air conditions are used in the industries, 11 per cent in commercial entities and 56 per cent at homes.
International studies suggest that the demand for electric energy for cooling the homes and buildings with population growth in the hot regions have been increasing. The use of air conditioners is becoming common worldwide. Published report suggests that air conditioners and electric fans account for about a fifth of the total electricity in buildings around the world or 10 per cent of all global electric power consumption.
Energy-hungry devices for cooling lead to global warming. It is estimated that the number of cooling devices currently in use would grow from 3.6 billion today to 9.5 billion units by 2050. More use of cooling appliances would contribute to more emissions.
United Nations Environment Programme (UNEP) advocates for better urban planning and bringing nature back to the city. Experts at the UNEP's work on cities believe that 'a well-articulated green spaces and by greening building facades and rooms and promoting passive building design, cities can modernise traditional construction and help reduce urban temperature'.
Mushfiqur Rahman is a mining engineer. He writes on energy and environment issues.