Idle reserve margin for power generation capacity & subsidy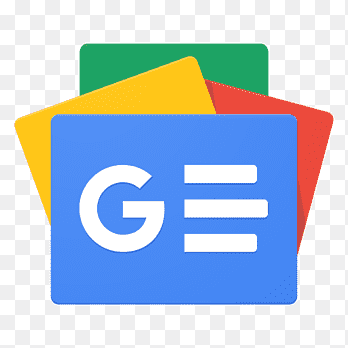 For all latest news, follow The Financial Express Google News channel.
Discussions on formulating strategies for the next national budget are now going on. It was announced by the finance minister that the national budget for the fiscal year 2022-23 (FY23) would be placed in the National Parliament on June 09 this year. Among others, government's intent for checking inflation and employment generation are likely to receive special attention in the budget document. As reported, government plans to allocate Taka 727.45 billion as subsidies and incentives for the next budget.
The finance ministry suggests that the planned subsidies will be Taka 463.00 billion for LNG, electricity and agriculture sectors. As per government estimate, the amount is 54 per cent higher than the current year's original budget and 24 per cent higher than the revised budget. The government has been planning to allocate the above keeping in mind the international market trends, especially for primary fuel and agricultural commodity prices. In case of further deteriorating situation in the Ukraine crisis, prices for primary energy, fertiliser and food grains are likely to increase. In that situation, Bangladesh government will be under pressure to increase the subsidies for keeping the above commodity prices in the local market within tolerable limits. The availability and prices of energy commodities (oil, gas and electricity) have direct links with inflation and employment of people. Media reports that Bangladesh Petroleum Corporation (responsible for liquid petroleum import and marketing) and Petrobangla (primarily for production of natural gas, import LNG and for marketing them) pay approximately Taka 400-450 million daily as subsidies. The government considers it appropriate to continue subsidies for energy commodities in the next budget year.
Government sources anticipate that withdrawal of subsidies may trigger inflation levels at 9.0 per cent. As per published reports, until February 2022, the inflation rate is estimated at 6.17 per cent in the country.
Bangladesh has been undergoing preparations for its planned graduation to developing country in 2026. The country has achieved 100 per cent grid electricity coverage for the first time and this is a unique achievement in South Asia. However, the supply security of electric energy at an affordable price remains a challenge for the future. The growing economic activities and increased growth in the manufacturing industries have pushed energy demands in the country. Bangladesh depends (and increasingly becoming reliant) on import based energy (liquid petroleum and electricity) to meet its demands. For the last 20 plus years, no significant natural gas field was discovered in the country due to very limited exploration initiatives. On the other hand, approximately 900 billion cubic feet of natural gas have been consumed annually. Petrobangla sources suggest that the country has approximately 10 trillion cubic feet of gas reserve for extraction and the local gas productions have been marking gradual drops. Therefore, the shortfall has been met by imports of LNG from international market. Currently country's daily gas consumption stands at 3126 million cubic feet per day (mmcfd).
Approximately 2,284 mmcfd gas is produced from the domestic sources and the rest is imported in LNG form. From published information, it is anticipated that the country has approximately 10 more years reserve of domestic gas if no major discovery adds in the near future. Hence the increased demands for natural gas for domestic consumption will ask for more imports of natural gas (LNG) and other forms of liquid petroleum products.
The ongoing Ukraine crisis has pushed the primary energy prices in the international market including oil, gas and LNG. Also, transportation for the energy resources became costlier. Russian Federation, the largest natural gas exporter of the world (and the major oil and coal exporter) have been suffering from unprecedented levels of economic and trade sanctions imposed by G7 and NATO alliance countries. The global energy supply chain has been threatened seriously. As a result, the energy commodity market (not only energy commodities) has become volatile and uncertain. The Ukraine crisis is anticipated to be a prolonged one. Therefore, countries like Bangladesh will face manifold pressure including for making import of energy commodities within its planned budget allocation limits.
So far, Bangladesh could generate maximum 14,782 MW electric energy from the present installed power generation capacity of 22,066 MW with the share of fuel mix as: natural gas-51.77 per cent, liquid fuel 33.30 per cent, coal 8.03 per cent, hydro1.04 per cent, renewable 0.59 per cent and import power-5.27 per cent. The present reliance of imported fuel for power generation has increased to nearly 48 per cent in the country (the import fuel reliance for power generation was 28 per cent in 2017). Experts predict that if the present trend of reliance of power generation on imported fuel continues, it may increase to 90 per cent in 2030. The Bangladesh Power development Board (BPDB) has been compelled to keep idle a good numbers of gas fired power plants as part of the gas demands (approximately 1400 MMCFD) have been unmet. Petrobangla hardly can supply 1073 MMCFD gas for power generation. Despite the fact that power generation costs with gas based plants are the cheapest so far, BPDB have been forced to use its costlier liquid fuel based power generation plants. If there will not be policy initiatives and their implementation for increasing share of domestic fuel for power generation, either the consumers have to pay more (Petrobangla subsidiary companies already have proposed to increase 117 per cent price hike for gas and the BPDB subsidiaries proposed for 34 per cent price hike for bulk electricity price) or the government will require to increase subsidy for energy imports and distribution. There are other management measures that the government requires to immediately address to reduce its subsidy burdens and for rational utilisation of resources.
Presently, BPDB has nearly 50 per cent power generation capacity in the absence of secured and balanced fuel mix, lack of transmission capacity and ineffective management capacity. As a result, huge amount of capacity charges have been regularly paid by BPDB to the idle power plant owners due to forced idling of the plant capacities.
Experts differ in their opinions but sector experts consider that 15-20 per cent reserve margin for power generation should be a good margin for Bangladesh. Unfortunately, the increased reserve margins for installed power generation capacity are mainly liquid fuel based plants. They involve both over-expenditure for capital investment and their interests (for the idle plants) and huge burdens of capacity payment charges for the government.
Mushfiqur Raman is a mining engineer and writes on energy and environment issues.