Impact investing is described as investments made with the intention to generate positive, measurable social and environmental impact alongside a financial return, that can be below market to market rate, depending on the investors' strategic goals. In fact, according to a 2020 survey by the Global Impact Investing Network (GIIN), the market size for impact investing increased from USD 502 billion to USD 715 billion between 2018 and 2020. What's more, nearly 70 per cent of respondents said that the market is "growing steadily," while another 20 per cent of those surveyed said the market is "about to take off."
Impact investments have a critical role to play if the country, and in fact, the world, is to achieve the SDGs by 2030. Achieving the SDGs by 2030 will take an estimated USD 5 to USD 7 trillion per year, with a financing gap of USD 2.5 trillion globally. For Bangladesh, the financing gap stands at nearly USD 928 billion.
According to LightCastle Partners, the amount of startup funding received by Bangladesh from Development Financial Institutions (DFIs) and in the form of grants/non-equity financing, which often have an impact lens, increased from USD 75000 to USD 5,050,000 between 2018 to 2020. The current figure for 2021 stands at USD 3,600,000, and as an emerging market, Bangladesh can expect to see positive growth in the aggregate amount of impact investments it attracts this year and beyond.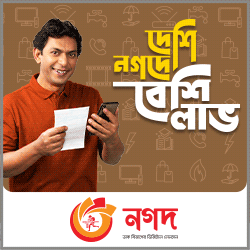 Some notable impact investments in Bangladesh over the years include fundings raised by bKash, Chaldal, Shop Up, Solshare, iFarmer, and Shuttle from primarily international organisations such as the Bill and Melinda Gates Foundation, IIX Impact Partners, UNCDF, and Biniyog Briddhi. Earlier in 2020, Prince Charles, the heir to the British throne, had announced plans for the launch of development impact bonds under the British Asian Trust charity, focused on skill development in Bangladesh.
OUTLOOK FOR BANGLADESH IN 2021 AND BEYOND: Given the country's demographics, its progression towards a more middle-income country, and sectors such as agriculture, renewable energy, healthcare, and fintech brimming with untapped opportunities, Bangladesh is certainly well placed for impact investing.
"With a density dividend with over 1200 people/Sq km, demographic bulge (50 per cent under 35), entrepreneurial talent, tech adaptable population (100 million+ people on the internet, 99 million+ in MFS) and a series of social and economic critical problems - Bangladesh is ripe for impact enterprises and impact investing", said Bijon Islam, CEO at LightCastle Partners, sharing his insights on the outlook for impact investing in Bangladesh.
According to a study conducted by LightCastle Partners in 2019, development financial institutions believe that the traditional donor-grant model will have to shift towards a revenue generating model in the coming years for Bangladesh. Echoing this, Nirjhor Rahman, CEO of Bangladesh Angels, shared his thoughts, "Social enterprise is at the core of Bangladesh's brand. There is now a significant shift among donors to invest in startups and social enterprises as opposed to providing grant capital to NGOs and MFIs, which has been the case for the last 30 years plus".
"Not only do the investors have the opportunity to create an impact on each dollar spent but can also mobilise private sector investment and get financial returns. This is creating the scope for blended capital that can drive the growth of innovative solutions ranging from agriculture to health to education to affordable housing to energy" Bijon Islam further added.
Speaking about the untapped areas for impact investing and creation of impact enterprises in Bangladesh, Bijon Islam mentioned, "While historically agriculture, climate, healthcare, renewable energy and water and sanitation are sectors we look at when we think of creating impact, we are seeing increasing amounts of blended capital going into sectors such as FinTech, Logistics, Education and Affordable Housing. Why? All of these are major sectors absolutely vital to both the society and economy and can scale to create returns and dividends for impact and commercial investors alike".
Expanding on what will be needed to realise this potential for investors, Nirjhor Rahman added that co-investment from international impact investors will allow investors to maximise their investment through both non-dilutive capital and valuation appreciation, from an angel and early-stage investment perspective.
"Investors should encourage their portfolio and pipeline to target such opportunities. We at Bangladesh Angels, through our participation in platforms like Biniyog Bridhi and Impact Collective, have actively been looking for co-investment with impact investors", he mentioned.
CHALLENGES ON THE IMPACT INVESTING FRONT IN BANGLADESH:
Although impact investing is not new in Bangladesh, it still has a long way to go to gain the right momentum to deliver the required tools to nurture a culture of impact investment.
Maxime Cheng, Lead Market & Capacity Building Programs at Roots of Impact - a specialised advisory firm based out of Germany and one of the drivers of the Biniyog Briddhi program in Bangladesh- mentioned some of the main challenges that she sees for Bangladesh on the impact investing front.
"Since we've been active in Bangladesh, we've seen a lot of improvement thanks to organisations such as Bangladesh Angels Network or other partners that we collaborate with through our programme Biniyog Briddhi, where we advocate and build capacity for impact investment together. Yet, I feel that greater awareness and shifts are still needed at the policy level to endorse impact investing and bring it to scale. The National Advisory Board (NAB) is perfectly positioned to play a key role here: it definitely has the opportunity and the influence to facilitate effective collaborations among the different ecosystem players" , she further explained.
However, she also pointed out that a lot of the challenges faced in Bangladesh are not uncommon in other emerging markets.
She recommended that it is very important for the growth of the impact investing market that entrepreneurs, incubators and investors all understand the value of impact and learn to speak the same language. All key stakeholders need to gain a deeper understanding about the role and essence of impact investing as well as know how to implement state-of-the-art approaches to come to a meaningful impact measurement. This way, they can become truly aligned on what dimension of the impact they would like to prioritise and achieve.
She also added that another challenge she has observed here is the tendency among Bangladeshi investors to invest in either debt or equity only, "A lot of innovative financing instruments that would better address the specific needs of impact entrepreneurs have emerged in the meantime. For instance, the Innovative Finance Toolkit created by Biniyog Briddhi offers a good overview of the variety of financing instruments that specifically support impact creation. The Micro Impact Investment (MI2) introduced by YGAP Bangladesh is another great impact investment tool that caters to the needs of impact entrepreneurs and helps them cope with the challenges posed by Covid-19", she highlighted.
Despite the existing challenges, however, Bangladesh's large and young population and bottom-up shifts and demand for sustainability, alongside the ample opportunities for job creation make it an ideal lens for impact investors. "This is a unique window opportunity to promote the inclusive economic growth of Bangladesh by facilitating a strong impact investing ecosystem and to ensure that social and environmental impact are prioritised on the agenda of economic development" she added as her concluding remarks.
The writer is an Analyst at Bangladesh Angels and an undergraduate student majoring in economics at Asian University for Women, Chittagong. [email protected]