Is data localisation economically pragmatic for Bangladesh?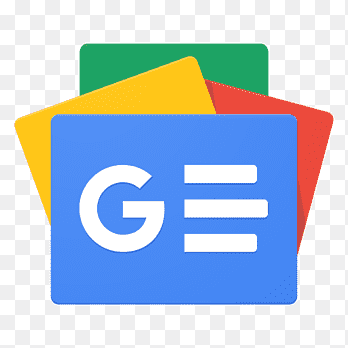 For all latest news, follow The Financial Express Google News channel.
Since the launch of the Digital Bangladesh initiative in 2010, according to an e-trade readiness report by the United Nations Conference on Trade and Development (UNCTAD), Bangladesh's information and communication technology (ICT) sector has shown an incredible annual growth rate of 40 per cent. The size of the local ICT market is currently valued at $1.54 billion. More than three hundred thousand professionals and about 4,500 enterprises are currently involved in the sector. According to the Bangladesh Association of Software & Information Services (BASIS), ICT exports over the past five years doubled to $1.4 billion in 2019-20. More than 400 enterprises have associated themselves with some exporting activities covering around 80 countries in the world.
While the Digital Bangladesh vision was initially crafted for up to the year 2021, the initiative has now been extended further under Vision 2041. Increasing the use of ICT and effective technology use for socio-economic development is at the core of Digital Bangladesh. Considering the potential of the ICT sector, Bangladesh envisages to achieve $5 billion in export revenue and employ two million professionals by 2025. It endeavours to make the ICT industry as the next engine of growth for the economy of Bangladesh.
As the digital economy and trade gain further ground in Bangladesh, the government is seeking to regulate the ICT sector to protect the interests of various stakeholders such as citizens, government, and law enforcement agencies (LEA), primarily through laws on privacy and data protection. Among other things, such regulatory measures mandate that the data should be collected, transferred, processed, and stored in a manner that ensures privacy of people to whom that data belongs. To this end, many governments around the world consider data localisation as one such provision, which entails restricting data transfers to other countries while mandating data storage and processing within national boundaries.
In the past few years, the Bangladesh government has been gradually introducing data regulation through laws such as the Digital Security Act, 2018 and ICT Act, 2018. A Data Protection Act (DPA) has been drafted and can appear in an official gazette any time. The Act is intended to safeguard personal data as to life, property, freedom of thought, expression, conscience, with special regard to their right to privacy, secrecy, and personal identity. Importantly, this law will be a formal framework for data protection and privacy in the country. The draft DPA includes data localisation provisions as it requires every data controller to store at least one serving copy of data within the geographic boundary of Bangladesh. The Government of Bangladesh is also taking initiatives to make its data storage infrastructure robust--such as setting up Tier-3 and Tier-4 National Data Centres in different parts of the country, and Tier-4 Data Disaster Recovery Centre in Jessore.
The need for data protection laws in Bangladesh has been increasingly felt due to a rising number of data breaches, as has been the case globally. Such developments have given impetus to calls for data localisation. Other rationales put forth for data localisation include, amongst others, easier data access for law enforcement agencies (LEAs), preventing surveillance by foreign entities, increasing employment and development of the digital economy.
It is important that Bangladesh thoroughly assess the impact of such data localisation laws, including on economic growth and the country's integration into the global economy. Various research studies suggest that restricting the flow of data negatively impacts a nation's digital trade volume and productivity, while it increases costs for industries that heavily rely on data. In a recent study of OECD countries, the Information Technology & Innovation Foundation (ITIF) found that a 1-point increase in a country's restrictiveness on data flow cuts its gross trade output by 7 per cent, slows its productivity by 2.9 per cent, and increases downstream prices by 1.5 per cent over a five-year period. In other words, the costs of data localisation may well outweigh the purported benefits.
The free flow of data tends to facilitate innovation as it builds upon sharing and dissemination of ideas and collaboration between individuals and companies. Restricting the flow of data could be a hindrance in taking full advantage of the rapidly evolving data analytics and techniques, machine learning systems, and fraud prevention mechanisms given that data localisation obstructs the very fuel for their development. Restricted flow could result in limited or slow utilisation of cutting-edge global techniques available to analyse information to find appropriate solutions to various problems. Traditional sectors also stand to benefit from innovation and digitisation which is already happening via smart factories, online ordering etc. Such innovation, for instance, can help Bangladesh's garment manufacturing sector in reinforce its leading position.
Data flows are essential to digitisation as well. Alignment with good practices in cross border data flows are important for established companies and newer tech start-ups to participate in the global digital trade and markets and thus help develop Bangladesh's digital economy.
Any Policy in favour of data localisation and its restrictiveness needs a comprehensive cost-benefit analysis. The rationale of economic and employment growth through the emerging data centres needs more empirical backing, given that long term impact on employment is likely to be minimal. In fact, only 5 to 30 permanent jobs are created by a typical data centre, as per the US based CBRE Data Centre Solutions Group. Lastly, the argument of national security by protecting data of citizens also lies under the scanner since security is more a function of protocols and systems than its physical location. In fact, data localisation potentially jeopardises real time security of data such as in the financial sector, where data flow is essential for global fraud detection and anti-money laundering protocols.
Extensive global research shows data localisation typically increases compliance costs for companies, disrupt global supply chains, act as a non-tariff barrier, and pose roadblocks to the path of digitally enabled growth. While the intent behind data localisation is understandable, its objectives can be achieved without putting high costs on industry and trade.
A research-based pragmatic policy towards data regulation must be the way forward for Bangladesh, so that it maintains the potential of the industry to grow, bolsters its position as an attractive destination for ICT/ITES sector, and most importantly, achieves the full potential of Digital Bangladesh and Vision 2041.
Dr. M. Abu Eusuf is Professor of Development Studies, Dhaka University and Executive Director, Research and Policy Integration for Development (RAPID). [email protected]
Jillur Rahman is Assistant Professor of Economics at Jagannath University and a Research Fellow at RAPID.