The 2012 UEFA Euro final was one of the most one-sided ones. Italy were hammered by the gorgeous tiki-taka football of Spain 4-0. But for Italy, the calamity was not over there – in the world cup of 2014, they were knocked out in the group stage.
In 2016, Italy really played some good football but unfortunately were undone by a superior German side in the quarter-final stage. But maybe the penultimate dawn in Italian football occurred when they failed to qualify for the 2018 FIFA World Cup in Russia. Everyone thought that Italian football would be doomed for quite a while.
But as they say, the phoenix must burn to rise again! Since that disastrous occurrence, Roberto Mancini was handed over the job to help rise the phoenix again. He was slowly and steadily doing so, trying to build something out of nothing, starting from scratch. He kept winning games after games, or practically one could say, not losing. But undoubtedly his first big task was this Euro 2020. And there he was standing in the dugout at Wembley as the unbeaten manager of 34th straight game with the latest being the most important that secured Italy a Euro trophy after 53 odd years.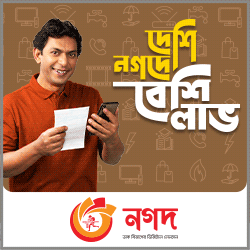 Only Giorgio Chiellini and Leonardo Bonucci are the two players who endured that embarrassment against Spain in Kyiv. Surely they didn't want to replicate that. And of course, they were the only two who were part of Italy's every ups and downs in the last decade. And by the looks of their attitude in the field, one can easily say that their determination to win this was unmatched.
The grass was definitely not greener. A 30-plus thousands of Wembley crowd roaring 'It's coming home' was not a nice place to be. It became more hazardous when Luke Shaw scored the fastest ever goal in a UEFA Euro final by the virtue of a swift counterattack by England following a delicious ball from Kieran Trippier.
Gianluigi Donnarumma was unmoved, and Italy was stunned. And this early goal made England dominate the first half. But Italy bounced back in the second half and equalised with a poaching effort by Bonucci. With time moving, Italy became more intense, more resilient and hungrier. But none being able to fashion something, the match went into tie-breakers. And now it was time for the heroics of arguably the best player of Italy in the tournament - Donnaruma. He saved two consecutive penalties in an ever-dramatic penalty shootout to give Italy their second-ever Euro trophy. Jordan Pickford was equally brilliant saving two penalties too but was let down by his fellow penalty takers. Like the semi-finals, in fact like every other match of Italy in this year's Euro, Donnaruma made sure that Italy came out as the victors. His joy multiplied when he was announced as the best player in UEFA Euro 2020. Cristiano Ronaldo stole the Golden Shoe being the highest goal scorer with five goals and one assist.
And there it is, the phoenix has risen again. They were not the favourites before the start of the Euros. But since the first match in Rome, the fans started to believe in their gladiators. Chiellini and Bonucci completed their cycle of pain and glory. It is poetic that Italy was victorious in the opening game of UEFA Euro 2020 and so was in the final. With 34 games unbeaten, manager Mancini remains the unsung hero. When he burst into tears as soon as Donnaruma saved the penalty of Bukayo Saka, it showed that he achieved as a player as much as he did as a club manager in his career, since the dream has always been to be glorious with his country. And his dream finally came true and what a way it was to make it true! Italy, the defensive powerhouse of football, have won a major tournament with some eye-catching attacking football which remains the highlights of the tournament. As the nation has risen like the phoenix, eyes are now set on the Qatar World Cup 2022, which is just a year away.
The writer is an HSC graduate from Dhaka Residential Model College.
email: [email protected]