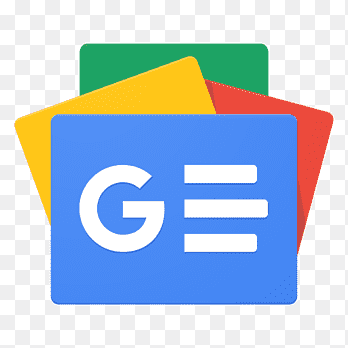 For all latest news, follow The Financial Express Google News channel.
Russia's think tank can well take a bow for now. In the game of economic chase they have the west tangled in their own feet. The flurry of sanctions that were to have brought Vladimir Putin's economy down on the knees have not only failed but turned everything on its head.
A weary Europe's much touted unity has effectively broken down as behind the scene debate succeeding in a toeing of the Russian form of doing business.
Weeks after two companies broke ranks with European Union (EU) leadership, the slate has been cleared for energy imports from Russia using parallel accounts of greenbacks and roubles with Gazprombank. It comes hard on the heels of depressing consumer chaos-of rising food prices, energy costs, industrial disruption and food banks running short.
The voices arguing that sanctions don't necessarily work against stronger economies and those quietly propped up by other big powers, weren't listened to. Iran and North Korea may have suffered but one continued its foray in middle-east geo-political ambitions; the other ramped up its nuclear intent. Having divided the world, the United States (US) now finds itself in the unenviable situation of being quietly rebuffed by the region it was so eager to strengthen ties with. There appears to be a divergence between United Nations (UN) Secretary General's observations following a visit to Ukraine and the organisation's strong wings. The Food and Agriculture Organisation (FAO) and The World Food Programme (WFP) have finally stated that most knew anyway. The globe is headed for a major crunch in food shortages now that one third of the world's wheat is off-limits and the second largest producing country India, ramming shut export doors.
Of equal concern is the resultant impact on shipments and production overall. India was diplomatic. It out the cause on a heatwave that will parch standing crop, thereby threatening the domestic supply in a country where wheat is a staple.
As is the won't with a hopelessly skewed western media, price hikes of soybean by Venezuela and Argentina didn't get enough press. What did was the hike, following shutting off of Canola oil from Ukraine and Russia that left shop shelves bare in Europe.
Indonesia banning export of Pam oil did raise eyebrows. The country has excess production rather than shortage and exports should have increased. What this has fine to import dependent countries like Bangladesh is double the corkscrew pressure. Our commerce minister was rueful in acknowledging the danger of dependence on imports for essential commodities.
As is the case with any global or local adversity, there are those who find fiendish opportunities. Internationally, the dollar-sterling and euro-dollar balances may stable. That's dissimilar elsewhere. Bangladesh has seen foreign reserves slip from US$49 billion to $44 billion in an alarmingly short period of time. The central bank would have us believe it's due to ramped up imports outdoing remittance or export earnings. Others smell all kinds of rats.
The Prime Minister has come out urging restraint in consumption and renewed focus on misuse. That is rare. Consumption is usually encouraged in circumstances of doldrum economies. She had few options given the surge in prices across the board. From essentials to other spectrums prices have soared spurred by the inexplicable gallop of depreciated taka against the greenback. Six months ago, the central bank was mopping up the dollar from the banking sector. It's the opposite now. For all its effort of releasing dollars into the system, the kerb market is mopping it up. Rates have crossed the Tk 100 mark for the first time in history. Worryingly the price of Euro and sterling remain unchanged. If anything, there should have been a surplus of the greenback in vogue.
Businessmen have been quick in pointing out that kerb market dollars aren't used in huge amounts by businesses. They do have a point. The sticking point is that banks are charging Tk 93 plus though official rates have been pegged at Tk 87 plus.
The catch, as always lies in the undefined size of the grey economy and forex that is offloaded in the kerb market. Neither is within the remit of government control and just as in an uncontrolled free market economy- it has come back to bite. For now, in Europe it's ' check'. For the rest of the world it's hurtling towards 'check mate'.