The students are back in the residential dorms of the University of Dhaka (DU) and the university campus has reclaimed its usual picture - full of souls.
However, the students are yet to fully adjust to campus life after coming back 15 months later. Financial constraints, separation from the old circles, the burden of an impending session jam, loss of an academic year, and stepping out from home after such a long time have distressed both the resident and non-resident students to certain degrees.
Although classes are going on, there have been issues coming back to in-person classes as the COVID-19 pandemic has changed their lives in the last fifteen months.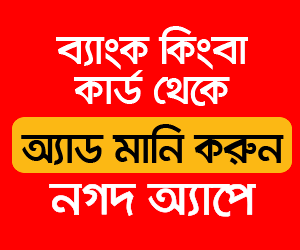 To understand things better, the writer talked to several students. They have mixed responses to this transition period and their responses take an interesting turn when their social strata and financial ability are taken into account.
Sayful Islam, a final year student of the Japanese Studies Department of DU, is happy for the opportunities he has had during the long COVID-19 pandemic period.
In his words, "The lockdown period has allowed me to make peace with myself, to contemplate my actions and sort out my studies. Aside from the long session jam that awaits me. I am quite satisfied with my progress as I have been able to focus on my studies free from all outside distractions."
For him, the pandemic period has been an opportunity to grow and the story remains the same for many other urban university students who had the least worries about meeting both ends during the pandemic.
He has not missed a single online class or exam and he is still vigorously pursuing his academics.
However, Sayful has some reservations about other students around him. Many of his classmates have been married off during this period. Some of his friends are still stuck in 2019; their lives have not progressed in the last two years.
Some of his friends have not been able to study online due to financial constraints or poor connectivity, neither have they received much sought-after attention from their teachers. And online education has created an unseen, impassable barrier between the teachers and their students, which, cannot be overtaken with our current resources.
An irrefutable example of such disparity can be seen in the life of his fellow junior student from Rangamati, Anton Chakma.
Anton Chakma had been in Rangamati during the COVID-19 pandemic. In his words, he has been secluded from the rest of his university world.
"In Rangamati, there was hardly any internet connectivity. Therefore, it was a herculean task for me to manage my study materials. I have fallen far behind my urban classmates who were able to receive online education."
"This, coupled with a long absence from my campus, caused my mental health to deteriorate. After returning to campus, I face difficulties coping up with my varsity life," added Anton.
All regrets having his old acquaintances drifted away from him and he now looks for new mates. Anton currently resides in a mess with some of his friends being cast aside in his own university.
Rayhan Islam is a resident of Kabi Jasim Uddin Hall-- a final year student of the Department of Sociology. He has a distinctly optimistic tone as he compares his pre-COVID and post-COVID life.
"I think COVID has enabled us to grow. Students have become more career-oriented, more focused on their studies and more inclined towards self-development. The pandemic has been a reality check for us and the students have found ways to steer through such difficult times."
However, remarking on the flipside, he shares his observation of how the struggle of sustaining and survival has led to desolations.
"Its inevitable result is the current desolation of individual students. They have become more self-centred and less altruistic, which has not been the norm in DU campus."
Akif Ahmed is a third-year student of Information Science and Library Management. Due to his association with various humanitarian assistance and charity works, he has remained in TSC throughout the pandemic.
He thinks that the desperate time actually brought people from different social and political spectrums together.
"The campus was a more tolerant and harmonious place during the COVID-19 pandemic. Now, as the students have returned, so have the old rivalries and differences. I miss the old days, they were simple and we had a camaraderie."
To comprehend things better, the writer met Professor Ahsan Habib from Dhaka University Institute of Education and Research. The professor reflected on different aspects while putting forward his opinion regarding pre and post-COVID realities for the DU students.
"Since the COVID-19 pandemic had put us in an unprecedented situation, the whole online education system was a novelty for both the teachers and the students. Therefore, there had been an uneasiness at first."
"Even within the departments in the university, there exist technological gaps, there exist financial divisions as well. Some faculties have better technological know-how than others, and those faculties have proceeded further ahead during the pandemic," explained Prof. Habib while talking about technological issues.
There are questions of affordability, device gap, natural disasters, network connectivity and other unforeseen mishaps. But he believes, all the gaps will be gone once both the students and the teachers get well acquainted with the technology.
"Most of the problems we face do not stem from the lack of motivation or goodwill, rather, from the lack of resources and unpreparedness. Since Dhaka University has a diversified student body, catering to every single of them is a gargantuan task in itself," remarked Prof. Habib.
However, he looks beyond the current issues and believes, the process is on the right track.
"Online classes and exams have been positive, as this is the new world. Since it is the first time for everyone, there have been some anomalies and issues, however, I see the greater good here."
Despite everything, the COVID-19 pandemic has compelled us to embrace new technology and showed us a glimpse of the tech-based future where blended learning will be the norm, thinks Prof. Habib.
By using the experience, as per his opinion, the students and teachers have shifted to a positive paradigm.
"Our future mindset has learned that it is possible to make sure that everyone, no matter how distant or secluded, can be integrated into education, dissemination and participation. This experience is priceless."