Unless you are not a hippie or gypsy, your home is most likely to be your happy place, where you get your ultimate salvation. A home is a place where productivity blooms as well.
American author and businessman Stephen Richard Covey once said, "I think the most significant work we'll do in our whole life, in our whole world is done within the four walls of our home."
It is pretty given that home is your final destination and paramount comfort zone. It is the best for the winter of someone's life. But for the youths who are just supposed to explore their lives outside the four walls, it definitely isn't the same.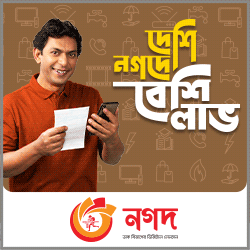 The impact of the Covid-19 pandemic is drastically changing the lives of people, including the lives of young people as they are confined within four walls. Schools and universities remain closed, exams and events postponed, the usual health information services are limited, socialising with friends and wider family is highly discouraged and in some places even punishable.
Living in these circumstances has proven to be tough for young people for their social, physical, and mental wellbeing.
Staying at home should relieve some of your fears about getting sick, but isolation comes with its own fallout. Physical distancing separates one from the support and companionship of friends and family, which is incredibly difficult and depressing.
Even if you are at home with family, the reality of social isolation can still trigger loneliness, sadness, and anxiety. You may also find that spending all day, every day with your family is stressful and creates challenges, no matter how much you love them.
"I used to cherish spending more time with my family when I was in my dorm at CU, before the pandemic. However, Since March last year, I've been with my family constantly and social exclusion has made it monotonous," shared Tahmidul Islam, a second-year Mathematics student at University of Chittagong.
It is not an issue that he is living with his family, however, being out of touch with his university circle for a longer time and counting the days from within the four walls surely have made him tired mentally.
"I just wish to wake up and see something else other than my bedroom's walls. Don't know if universities will open soon or not, I am sure I've forgotten to live like before and have become more prone to remaining home nowadays."
The world might pull through the economic damages due to the pandemic but the internal damages that have been accelerating unspokenly with the longevity of the pandemic will barely be healed.
Unproductivity and lack of entertainment have made a huge number of people lethargic. People are stressed and more likely critical lately. Decision-making is tougher than ever as most people are swinging on uncertainty. Life is all about keeping body and soul together now.
The present condition of the world is no less scary than the condition of Anne Frank described in her world-famous diary. During the second world war, Anne with her family escaped to Amsterdam where they went into hiding with other Jews in an Annex. Anne started maturing in that Annex, she was growing hormones and that made her curious about her body and every other thing that surrounded her. She wanted to explore the world like a little rabbit hopping in a yard. But all she could do is write in her diary and pray to God for another day.
The world is pretty similar now, the difference is just Anne and her family were afraid of being caught and get punished and we are afraid of getting affected and being dead.
Most of the teenagers of the present world are growing up like Anne, without proper development and opportunity to explore. This will leave a long-term effect on their youths as well.
However, survival and forgetting the life on full seems to be missing since before the pandemic, thinks Faiyaz Hussain, a marketing operations manager of Foodpanda Bangladesh.
"Survival - this has been the story for most of us in our generation, even before the pandemic. From a very early age, we are somehow forced to do something which we don't have conviction in."
Be it society, be it parents, be it our peers, or be it our loved/respected ones, continues Faiyaz, we have tried or have been pressurised to meet or fit into the standards, the majority has set.
"We put so much effort into things we probably didn't have much conviction on. In the process, we forgot how to live," adds the upset youth. Faiyaz strongly believes that this forceful confinement within the home has hindered the overall growth of the generation, but he is hopeful.
"Despite all the odds and obstacles, there is always some happiness to be created, peace to be unearthed, and a life to be lived. We need to step outside of the house for that and we need to thrive for that," he adds.
Kaniz Fatema is a fourth-year student of Geography and Environment at the University of Dhaka.