Lionel Messi goes to the podium to collect his medal, greets everyone and gives a painful look towards the trophy while coming off the podium- a scene no one can forget. That look on Messi's face, that pain of leaving behind his dream for which he was ready to trade everything he achieved- who can forget?
A regular football follower, or at least those who love team Argentina, have seen it in Maracaibo, Rio de Janeiro, Santiago and New Jersey, with the World Cup one being the most iconic and tragic at the same time. Being the best young player in Copa 2007, the best player in World Cup 2014 and Copa 2015, and five goals with three assists in Copa 2016- made it quite evident that he did the best he could but the fortune didn't support him.
Finally, we have seen otherwise. The football world has seen the picture it waited for so long- Lionel Messi with an international trophy. A true champion like Messi can never end in a trophyless career. This year's Copa America seemed like a mission to him to forget the past sorrows.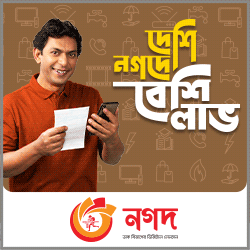 From the very first moment, he stepped up. Those gigantic numbers- 4 goals and 5 assists, can't appreciate properly his influence. Contributing to 9 out of 12 Argentina goals, he became not only the best player but also the top goal scorer and top assist provider.
Although Messi didn't have much say in the finals, even missed an easy chance which was very unlikely for him, fortunately, this time there was someone else who stepped up when Argentina needed. And who else could it be other than Angel Di Maria who also scored in the final of the Beijing Olympics 2008. His beautiful goal which came through a combination of a delightful Rodrigo De Paul long ball and a costly fumble by Renan Lodi ensured that Argentina finally came out as victors in a major tournament after 28 long years.
And finally, Messi lifted an international trophy which made him wait so long. Maybe sitting alone on the field or tears in 3 consecutive finals made him stronger. Maybe the agonies made him grittier, the constant falling short made him put more effort than ever, to finally overcome the shortcomings.
Or else, it's hard to describe his refusal to get off even after a bruised and blooded ankle against Columbia, it's hard to describe everything else he did in this tournament. If you watched the tournament just as a mere fan, you saw a great man putting great performances forward. But if you watched the tournament with emotion and love for Lionel Messi, you saw the hero of the epic literally bleeding on the field to take it to perfection.