Managing disruptions in Supply Chain Management -- Covid-19 experience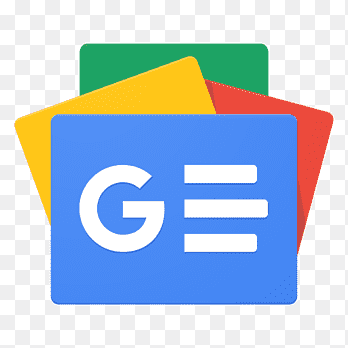 For all latest news, follow The Financial Express Google News channel.
Supply Chain Management (SCM) is commonly known as the broad concept that helps organisations in sourcing raw materials for their production of goods and services and deliversing them to the consumers. The benefits of having an established SCM process have been visible during the COVID-19 pandemic in Bangladesh. The organisations that focused on the subject have been able to operate profitably even when the economic climate was not favourable for businesses. In this article, the changing aspects of SCM that have emerged as challenges post-2020 and contingencies that may help deal with these challenges will be discussed.
CHALLENGE 1: UNCERTAINTY: During the COVID 19 pandemic, organisations that found it sufficient to have the knowledge limited to its Tier-1 suppliers, were given ample reasons to reconsider their decisions. It was discovered that China was a vital source of raw material suppliers for many businesses in Bangladesh. Lockdowns and international trade restrictions in the country only meant production halts for the organisations relying on it regarding their raw material supplies. Also, organisations failed to comply with the complex nature of SCM that eventually led to a loss in sales.
CONSEQUENCES OF UNCERTAINTY: The crisis has highlighted the need for more investment in understanding the complicacy of SCM. The situation has created room for contingency plans for future disruptions caused by possible trade wars, natural disasters and civil unrest.
The recession led to the development of competitive advantage, cost-effective solutions, and integration of automation throughout all platforms. Third-party and Fourth-party logistics were developed to a greater extent as a result.
WAYS TO ADDRESS UNCERTAINTY: In a two-step process, uncertainty can be dealt with. It involved the development of Data Collection systems and the use of Prescriptive analysis. The presence of a greater quantity of data regarding the industry of operation, trends, and audiences allow businesses to have increased insights that can be utilised to formulate SCM decisions. This would require the development of systems of data collection across all fronts. Integration of artificial intelligence into these systems should ensure the accuracy and efficiency of the data collection system. During the pandemic, businesses that made use of robust data collection systems were the least affected.
The collection of data through established data collection systems is the first step. Organisations must utilise the data collected through prescriptive analysis, which is formulated through machine learning in combination with the collected data to aid the decision-making process. Therefore, data collection and identification of trends may lead to contingency development that will help companies formulate their SCM strategies with more precision.
CHALLENGE 2: DEPENDENCY ON SINGLE-SOURCES: Businesses often followed the single-source supplier functions as it meant cost-effectiveness before the pandemic. However, it meant that disruptions would occur if the supplier faced shortages themselves.
Diversifying supplier sources to address the challenge, Unilever Bangladesh had a unique way of dealing with this problem. They acted upon Covid-19 since January 2020. Initially, halting the import of raw materials from China, the company shifted to imports from India. Afterwards, they re-sourced from China, Indonesia and Thailand. This offers a unique and tested solution for the problems associated with a single-source system. Unilever Bangladesh was one of the first companies to act upon COVID-19 and was able to adjust operations accordingly.
PRACTICAL APPROACHES IN USE THAT HELP ADDRESS THE EXISTING PROBLEMS: This case further justifies the use of data collection systems and prescriptive analysis, which is mentioned above. The increased emphasis on 'Just In Time Inventory Management' and other lean inventory management practices led to businesses reducing their inventory levels. The worldwide disruptions in SCM have now led to businesses deciding to use increased volumes of inventory or third-party sources of raw materials.
With Bangladesh's growth rate of 8.2 per cent in 2019 (GDP growth Data, 2021), Supply Chain Management has become an integral part of organisations to ensure sustainability and success. The Covid-19 pandemic has suggested that increased focus must now be put on understanding the Supply Chain of a business. It does not simply require businesses to communicate with their suppliers.
The new trends have suggested that integration of automation and the use of artificial intelligence across organisational functions have to be emphasised. It will address the dynamic aspects of the current market where consumer expectations require businesses to ensure innovation and agility. Most importantly, the lack of knowledge in the field has to be acknowledged and be addressed with data accumulation. Flexibility is also vital for all these to happen.
Immemul Haque is a Finance student at the University of Dhaka [email protected]
--