MasterChef Australia season 13 has just ended with an unprecedented hype and popularity among the Bangladeshi audience, thanks to Kishwar Chowdhury-- the Australian-Bangladeshi cooking phenomenon, who secured the second runner-up place. She is the first-ever Bangladeshi to represent Bengali cuisine on a global platform which made the country and its citizens proud.
Although Justin Narayan snatched the title, people here in Bangladesh kept their eyes glued to the screen to cheer for Kishwar, irrespective of what the result was. MasterChef has always been a moderately popular show in Bangladesh; however, Kishwar's journey with Bangladeshi cuisine, Machher Jhol and Panta Bhaat, has taken it to another level.
Bengali cuisine being represented on an international platform, a Bangladeshi cook fighting head-to-head for the most coveted title of culinary excellence for a home-cook - have been the most attractive elements of the show.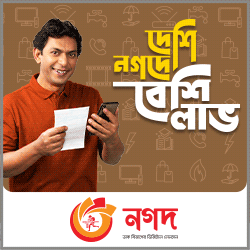 In the first round, Kishwar Chowdhury prepared an exquisite dish with Pandan (a plant leaf) and King George Whiting (a fish), duck fat mushrooms, crispy duck skin, Pickled Kohlrabi with Tomato Ponzu and Passion fruit. In the second round, however, Kishwar did something that none could even imagine. She prepared smoked rice water with Aloo Bhorta and Fried Sardines. A traditional Bengali food being served in a MasterChef Finale caught the eyes of Bangladeshis all around the globe.
Earlier, the season had a wild card entry for previously eliminated contestants who fought their way back in. The two-day final battle took place on 12th and 13th of July, among the three finalists Justin Narayan, Kishwar Chowdhury and Pete Campbell. All three were awarded prize money to help them with their dreams.
The dreams of the finalists were somewhat the same - opening their own restaurants. Kishwar Chowdhury, however, wants to write a cookbook on Bangladeshi cuisine and pass down her knowledge and experience to her children and upcoming generations. This has made Kishwar Chowdhury a favourite to most in this season.
The final challenges were divided into three rounds - mystery box challenge, replication challenge of two extraordinary plates - one sweet, another savory. Judges Andy Allen, Melissa Leong, and Jock Zonfrillo along with the challenge setter Chef Peter Gilmore assessed the cooks' performance after each round.
After nerve-wracking cooking sessions and the final evaluation by the judges, Justin Narayan won the challenge with a total score of 125, narrowly beating Pete Campbell who scored 124, while Kishwar managed 114.
The 13th season, aired from 19 April to 13th July, has been one of the most diverse MasterChef editions ever. The season featured home cooks with South-Asian ethnic backgrounds, proudly flaunting their roots in their cooking. The show took place in Melbourne, Australia, mainly, with different fine-dining restaurants and Australian suburbs, along with Red Centre in Alice Springs where the contestants had a native Australian cook.
Kishwar Chowdhury has made a deep impact on the audience worldwide by proudly representing her native dishes with a blend of contemporary fine-dining cuisine. Her dream and journey have inspired and created a fanbase that has been constantly rooting for her on social media, with a #GoKishwar hashtag.