Nurses in Bangladesh healthcare system: the unsung heroes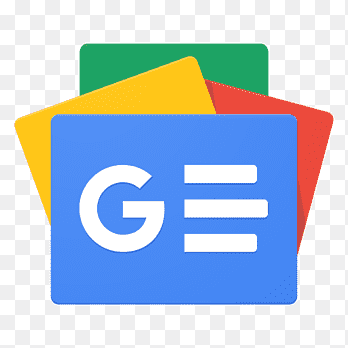 For all latest news, follow The Financial Express Google News channel.
The nursing workforce is expanding in size in Bangladesh and nurses are undertaking diverse tasks within and beyond the healthcare delivery system. However, the responsibilities the nurses carry, the critical patient care services they provide, educational attainment, professional knowledge, experience, and skills they have are not always appropriately acknowledged, understood, or appreciated by other healthcare professionals including the medical doctors, healthcare employers, government policymakers, and even the society in general. In the medical doctor-dominated healthcare service delivery system of Bangladesh, nurses' clinical judgment or opinion may get overlooked or undermined and nurses are not always offered a greater and more deserving role in policy planning and regulatory matters. They may not always be invited to provide inputs into major decision-making and planning processes at a macro level as well as into organisational management or system development or redesign issues.
Nurses are considered to be the pillar of a country's healthcare system. Their professional knowledge, experience, and skills remain mostly underutilised in Bangladesh.
Nurses provide self-directed and team-based care for individuals of all ages in institutional settings, at residences, or in the community. Their jobs include promotion of health, prevention of illness, and care of ill, frail, disabled, and dying people. Nurses often play a more unrestrained role in an LMIC country like Bangladesh particularly in its acute care settings as they must assume additional responsibility in a highly demanding, crammed, and chaotic setting, and in situations where the supply of healthcare professionals is always lower in number than the demand, and where the medical supplies are usually inadequate or of low quality.
The total number of nurses in Bangladesh counted and reported previously varies as educational qualifications, certifications, and occupational titles are considered varied for nurses, and they are mixed with midwives on some occasions. The number of registered nurses was 73,043 in 2020 according to the Bangladesh Nursing and Midwifery Council (BNMC). A newspaper report states that there are 66,958 nurses in Bangladesh. These numbers reported are likely to be not accurate, or updated as like many other occupations, all duly educated, certified, qualified nurses may not be professionally active; some may have tuned to full-time homemakers, retired, switched to other occupations, or left the country, while some others may have been sick, disabled or not alive. This is so because women still make up an overwhelming majority of nurses here, and for a number of social reasons, lack of suitable professional opportunities, and career development barriers, a large number may become inactive at some point in their career or simply quit their jobs. On the other hand, some nurses in Bangladesh may not have duly registered with BNMC but are practising. This may be true for the expatriate nurses holding senior and highly paid positions in the large elite tertiary hospitals in Dhaka or international NGOs.
Currently, the country has the capacity to admit and graduate 40,805 nurses according to the data provided by the Council. This figure shows that out of all nursing seats available, more than half are (25,095) in diploma nursing programmes and these numbers include midwives as well.
With respect to the type of institutions that can admit these 40,805 students, 6,700 (15.32 per cent) are in the government sector, 260 are in the military/autonomous, and 34,105 (83.05 per cent) are in the private sector. The over-representation of the private sector in terms of seat capacity shows clearly the growing interest, demand, and popularity of nursing as a career choice since it is easy to understand that private education institutes only develop, offer and continue programmes that attract enough students as they operate only with student tuition fees. Without sufficient student intake or interest, these nursing institutes would not develop or exist. However, one striking reality is that the post-graduation education opportunity for nurses in Bangladesh is quite limited with only 1900 seats. Accordingly, nurses will have limited upward career mobility without post-graduate level education.


A burning career issue among nurses in Bangladesh is low job satisfaction and high-stress level. Job satisfaction for a nurse is determined by a comparison of prior expectations about the job and the actual experience in it. Job satisfaction relates to beliefs and emotions that nurses have about their job. When establishing the level of job satisfaction, the focus should be on how nurses feel about their work and their relationships with doctors, other healthcare professionals, and support staff in the workplace, and to what extent the organisation involves them in decision making, thereby empowering them. Higher job satisfaction may reduce their stress level to some extent.
Satisfied nurses will give their best in their job. Satisfied nurses tend to be more productive and committed to their employers, and a direct correlation has been shown in numerous research studies between staff satisfaction and patient satisfaction.
It is time to take the career potential of nurses, their job growth opportunities, and elevation of professional status seriously to attract young bright minds to this noble occupation. More senior-level positions need to be created for them with fitting job titles and wages. Nurses must be engaged in strategy and higher-level decision-making roles in healthcare.
Dr. Hasnat M Alamgir is Professor and Chair of Public Health at IUBAT- International University of Business Agriculture and Technology, Dhaka. [email protected]