Not everyone gets a chance to study in a public institution for higher studies and therefore they have to get admitted to a private university. Some also choose private universities for their own comfort, provided they have financial affordability.
For example, students from English medium opt for private universities because the admission test is not solely based on the SSC and HSC syllabus. Others might prefer private universities because it's closer to their residence.
Despite many reasons for attending a private university, the immediate thought that occurs to people is that only the students who are moneyed, choose to study in a private university. There is a common notion that only the elites go to private institutions as they can afford it.
Reality check: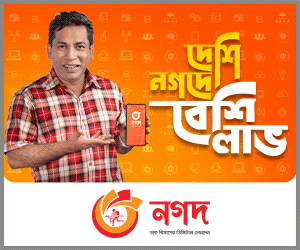 The reality is different, however. Most students there, are from middle-class families and struggle to pay the tuition fees. In spite of the elevated outlay, they chose these universities because it is the most convenient option for them.
Even many students from indigent families also attend private institutions to pursue their dream, since these institutions are really doing good in terms of quality improvement.
An enormous number of students apply to public universities and the majority get rejected. The excluded students are forced to go to private universities, even if it's hard to afford. Those students spare no stone unturned to arrange the money every semester but people fail to see the sweat and hard work behind the piled up money.
Even the faculties have preconceived notions:
Even such misconceptions prevail among the private university teachers as well as they often force students to attend extra classes at any odd time of the day, because of the assumption that the students are free all the time and have no jobs as their parents pay for all their expenses.
Private university students 'struggle' too:
"When I was an O-level student, I started to instruct my batch mates and once I got a taste of financial independence, there was no looking back," shared Tashin Haq, a 23-year-old student from ULAB School of Business–in his sixth semester of International Business, regarding managing own expenses.
"Fast forward to the present timeline, I followed my passion and presently I am the creative director of an advertisement firm and a creative consultant in another."
"Being a student," he continues, "and juggling two jobs can be hard but moving up in life, being able to pay your own bills and not to rely on anyone makes up for it."
It's difficult to convince everyone that there are people from all backgrounds in universities and it's wrong to generalise them into one category. Some people work day in and day out to be able to study in the top private universities of the country.
Some students even start a business while still being in their early 20s. Arfaeen Azeema, a 21-year-old, started to import Eastern attires for women from Pakistan and started a page named 'Mahtarma' on social media to sell those items.
"I am not making a huge profit in this initial phase of my business. My earnings are so minimal that I end up using all of it for my basic monthly expenditures."
"It's a struggle to maintain both the work and studies but the outcome makes up for it," remarked Arfaeen.
She studies Biochemistry and Biotechnology at North South University and is currently in her sixth semester.
Only rich people go abroad:
Not only do people make presumptions about private university students, but they also assume only wealthy people send their children to foreign countries.
"I work full time to pay for my tuition fees, rent, food, car costs and all the other expenses. I fulfil my dreams with my own money as I don't want to burden my parents. I provide for all these by being in charge of a government housing building."
This is what a 22-year-old Ziad Al Mahmud Khan has to say. He is currently studying in George Brown Canada, which is situated in Ontario, Canada.
Some people even make assumptions that private universities will enrol any student by the means of bribery. Other suppositions include buying the certificate of the degree without attending the classes properly.
Appreciation is due:
It's unfair to not appreciate someone for the immense amount of work they have to do in order to survive in costly universities, considering the assumption is not applicable for the majority of the students.
There are students from elite families but maximum students face difficulties arranging the money at the beginning of each semester.
From an outside perspective, it's easy to label someone something they are not. Everyone has a different story of the battle they are fighting and none should be demeaned at least, if not praised.